Magazine: Oat is the new star
Oat is the star ingredient of the growing cereal product market. All three segments – muesli, breakfast cereal, cereal bar – contributed to the sales growth of last year. According to Klaudia Takács, associate marketing manager of Nestlé's cereal product division chocolate- and cocoa-flavoured breakfast cereals dominate, but cinnamon also improved its position from 2015 to 2016. Sales of breakfast cereals started to grow after a long period of stagnation, in a large part thanks to the performance of Nestlé products.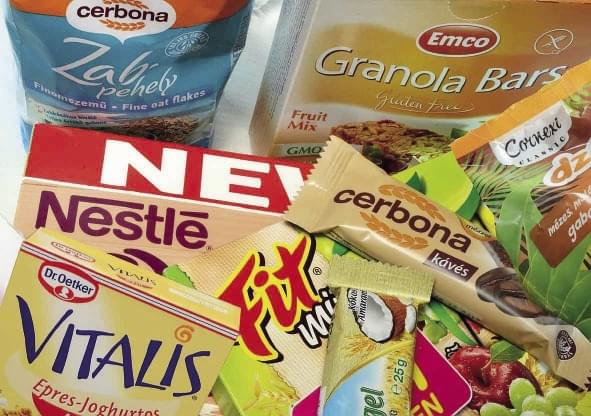 In early 2016 Nestlé Cheerios Oats breakfast cereals entered the market with a bang. The gluten-free Nestlé Corn Flakes product line – which already consists of three products – is also very popular. At the moment Nestlé is concentrating on the muesli segment, more precisely on granola products. This small, crunchy muesli segment is expanding dynamically and Nestlé has created the granola version of three products: Nesquik, Cini Minis and Lion. Granola products are made from cereal flakes with the addition of oat. The company started the distribution of these new products in February. The sugar content of Nestlé Fitness breakfast cereals was reduced by 30 percent.
In the cereal product category the most dynamically developing segment was cereal bars last year, with oat bars being the engine of growth. In this segment sales of Cerbona oat bars grew the most – we learned from Gyöngyi Györkösné, head of sales at Naponta Kft. She also listed a couple of important trends: the market share of private label products is growing in both value and volume, discount supermarkets are strengthening their position in sales. As for Cerbona bars, the top 3 most popular flavours remained the same, but it is noteworthy that the coffee flavoured version is more and more popular. Last year the company started a sugar reduction programme with muesli and cereal bar products, which is special because the sugar in products wasn't replaced with any sweetener! These new products debut in March, just like the four new products of the oat range.
The popularity of muesli products doesn't fade because they combine health with good taste –
opines Eszter Varga, trade marketing and category manager of Dr. Oetker Hungary. Dr. Oetker Vitalis muesli products are among the most popular ones in the category and this year they went through a complete overhaul. New Vitalis Crunchy mueslis are available in many exciting flavour combinations. Porridge is a healthy and tasty choice for breakfast that is also simple to prepare. Dr. Oetker Vitalis Porridge products offer a healthy breakfast alternative both at home and at the workplace; it is available in three versions: Classic Vitalis Porridge, Chocolate, Raspberry.
Porridge is a trendy product these days: Cornexi Kft. is also launching a single-portion instant Cornexi Porridge product line. Key account manager Imola Szőke told Trade magazin that two of these products are made without added sugar. The company also added a new flavour to their oat bar portfolio. In 2016 Cornexi product sales increased by 16 percent; cereal bar sales were up 10 percent and breakfast cereal sales soared by 21 percent. According to the key account manager, this sales growth had to do with a Cornexi product finishing first in the Szupermenta test of the National Food Chain Safety Office (NÉBIH), and two private label products manufactured by them getting the silver and bronze medals.
Rita Habuda-Salyámosy, marketing manager of Glatz Hungary Kft. is of the opinion that products need to offer something extra if manufacturers want consumers to pick them from the many which are available. For instance from the company's Emco muesli product line it was the sales of the gluten-free, large-sized and promotional products that increased. The marketing manager added that they sold more products than before in organic and healthy food shops, at wholesalers and in specialist shops. New products in the gluten free muesli range: gluten-free muesli bars, nut and pure fruit bars made without added sugar.
Róbert Vida, managing director of Úsovsko Hungary Kft. senses growing demand for gluten-free and low-sugar products. He told that their muesli products differ from traditional ones: their fibre and fruit content is very high. Fit Fruit products are special muesli bars with fruit content above 40 percent. Sales of the company's instant porridge product Fit were developing very well in the last few months, thanks to being trendy, innovative, easy to handle and tasty.
Related news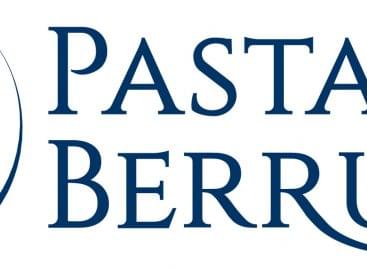 In 2015 Pasta Berruto decided to expand its Carmagnola production…
Read more >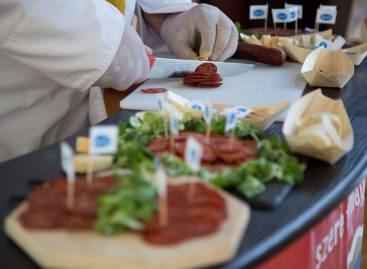 The popularity of hot products has increased recently in Hungary.…
Read more >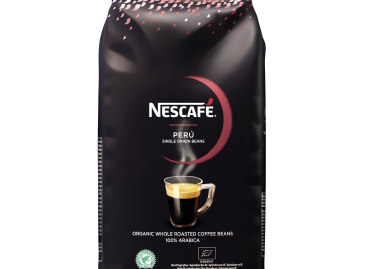 This smooth and creamy, 100% Arabica premium coffee is from…
Read more >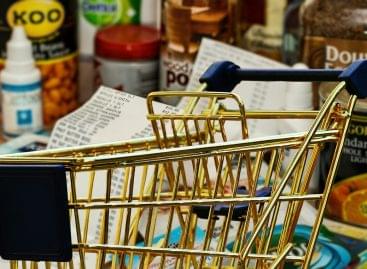 Inflation peaks in the autumn months and then slowly declines,…
Read more >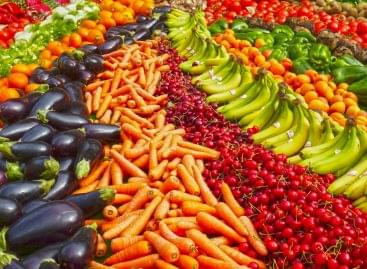 One of the most successful calls of the Rural Development…
Read more >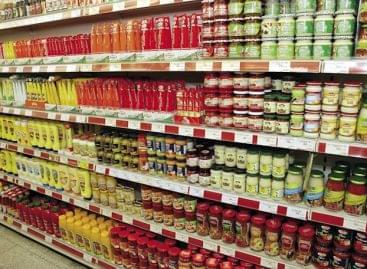 In May, industrial producer prices rose by 32.3 percent year-on-year…
Read more >