Magazine: Circus acts and showmen (Part 2)
Work continued at the Business Days conference Thursday morning, when the first section – International stars and world-class acts – was moderated by Zoltán Fekete, general secretary of the Branded Goods Association.
In his introduction he summarised what brands can give to consumers and how brand manufacturers contribute to the country's economic performance. Dr Ágnes Fábián, managing director of Henkel Hungary brought a success story to illustrate the various stages of brand building: Loctite has been available in shops since 1975 and the company's latest innovation is its waterproof version. Displays in the cash-register zone can generate 8-10 times bigger sales. Jean Grunenwald, managing director of Nestlé Hungary shared some secrets of building iconic brands, underlining that brands primarily exist in our brain and the goal of brand building is strengthening brand-related associations. Nestlé offers more than 2,000 brands in 13 product categories all over the world and the majority of these are local brands. Regina Kuzmina, managing director of Unilever Hungary talked about their own brand concept. In her view brands need goals and 'soul'. She spoke about the Domestos Programme, as part of which 51,000 new toilets were installed. László Niklós, managing director of Coca-Cola Hungary Services Kft. analysed the concept of 'brand relevance'. Old brand methods don't work anymore and of a bit of 'rebellion' is needed, as bravery and faith make a brand go forward. In the future good marketing will mean good content. Joris Huijsmans, general manager of Heineken Hungary shed light on how to work with premium and economy brands. He spoke about why they started selling Heineken in a multipack format instead of cutting its price when sales were decreasing, and revealed the story behind building the Arany Fácán brand in the economy beer segment. In the second half of the morning programme this year's VIP sector, carbonated soft drink and mineral water were in the centre of attention. Dr Géza Miklósvári, vice president of the Hungarian Mineral Water, Fruit Juice and Soft Drink Association (MAGYÜSZ) was the moderator. He gave an overview of the most important market trends in the last 15 years before giving the floor to the first speaker, László Békefi, commercial director of Coca-Cola HBC Hungary Kft. Mr Békefi explained how the company implemented changes in the product size structure. They had to be very brave to phase out the 2-litre plastic bottle format because it used to be responsible for 60 percent of sales. Sales data shows that after the changes 2015 brought a 13-percent sales growth, 24 percent higher penetration and an 11-percent increase in consumption frequency. Attila Berényi, managing director of PepsiCo Hungary came with a presentation that focused on the company's international sports sponsorship strategy. The company is one of the biggest sponsors of the Champions League in football – the first major sponsor from the FMCG sector. One brand from the carbonated soft drink, fruit juice and snack categories each are involved in the sponsorship programme. Levente Balogh and Alessandro Pasquale, the owners of the Central European Mineral Water Holding took the floor next, to share the details of the big merger in the mineral water market that put Szentkirályi Mineral Water and Kékkúti into the hands of the same owners this spring. Mr Balogh recalled how the history of Szentkirályi started and the moment he realised it had to become part of a bigger group in order to develop further: Czech group Karlovarské Minerální Vody (KMV), owned by the Italian family Pasquale – the two parties formed a holding together. The Pasquale family is market leader with its Acqua Vera products in Italy and KMV bottles the Mattoni, Magnesia and Aquila brands, which are exported to 20 countries. The Czech company is now the biggest mineral water producer in Central Europe, employing 750 people. Tamás Plutzer, owner-managing director of Aquarius-BUSZESZ Group spoke about their joint project with Karcag-seated recycled granule manufacturer, Recy-PET Kft. They are working on the full reuse of PET waste. In addition to reducing the environmental burden, they can also become less dependent on granule import. They calculate with processing 10,000 tons of plastic waste a year, manufacturing 8,000 tons of high quality granules for food industry use. After the lunch break there was a non-food brands section in the programme. Szilvia Brodár, customer marketing leader of Unilever Hungary was the first speaker. She told that sales of their leading products – cleaners, shower gels, deodorants, toothpastes – had increased by 6 percent. What is more, growth was definitely volume-driven. Zoltán Venter, managing director of SCA Hygiene Products agreed with her and also reported sales growth in both value and volume. The market share of premium products improved too, not only in the paper product category but also in the intimate hygiene and diaper categories. Balázs Tóth, managing director of Target Sales Group was in an optimistic mood. His company managed to increase sales by 15 percent – even by 20 percent in certain categories. He thinks shoppers are more and more conscious and they decide in advance which products from which brands to look for in the store. A short coffee break followed, during which participants had the chance to taste the excellent pretzels served in the lobby. Work continued with the communication section of the conference. Attila Oláh, managing director of ESRI told that according to the results of a US study, 45 percent of businessmen think location is so important that they use some kind of intelligence to study it; spatial analysis can increase sales considerably. DiginStore CEO Zoltán Tóth and LG regional sales manager Mihály Klemencz gave a presentation about the innovative future of in-store communication. Mr Tóth used the example of tobacco product retail to illustrate the efficiency of Digital Signage. Mr Klemencz spoke about new technological solutions such as Digital Signage, which can simplify advertising not only for individual stores but can also give a uniform appearance to whole retail chains. Klára Tihanyi, director of the trade show Sirha Budapest talked to participants about Hungary's biggest food industry and Horeca trade fair. As part of a worldwide brand, Sirha Budapest is guaranteed to deliver an event of international quality that simply can't be missed by representatives of the industry in 2016. Stefano Favaro, the owner of the NitroCircus and Budapest Jump franchises summarised the successful NitroCircus project and was happy to inform that there were 12,000 spectators at the 7 events that took place in 4 days. Members of the Trade Marketing Club met in Tapolca too. Nowadays when several screens are competing for the attention of consumers, trade marketing managers have new tasks to do. For instance the combination of online and offline advertising is more efficient than using them separately. Nielsen's retail service manager Ágnes Szűcs revealed that the television screen is still the most important screen for 91 percent of those consumers who are older than 65 years. Young consumers also watch television but in the meantime they are using social media, sending e-mails and messages. Young people spend 121 minutes using their phone every day, from which only 8 percent is phone calls and 50 percent of the time they are online. János Arany, sales director of TEN introduced those online ads which work even with those consumers who 'suffer from banner blindness'. He reckons that online ads have to be attention raising and entertaining. Playfulness and animations can definitely grab the attention of consumers. The long day ended with a spectacular Gala Dinner. On Friday, the fourth and last day of the 2015 Business Days conference, there were three speakers. The first one, protocol expert Ibolya Görög stressed the importance of being credible in one's role. In addition to the rules of behaviour, speaking style can be very influential during business negotiations. Psychologist Dr Imre Csernus had a conversation with the audience about the relationship between the business world and emotional intelligence. He told that many businesspersons are unable to manage their conflicts because their emotional intelligence isn't developed enough. This situation can often lead to physical symptoms and illnesses. Mr Csernus also stressed the significance of self-knowledge. Director and actor Róbert Alföldi compared the life of a freelancer with that of the National Theatre's director. When there is time to build a team conflicts emerge early on and if they are dealt with, everybody knows what to expect from who and work can be done very efficiently. Being a freelance director he always needs to start everything from scratch. As a leader he makes sure that subordinates can understand precisely what he wants from them.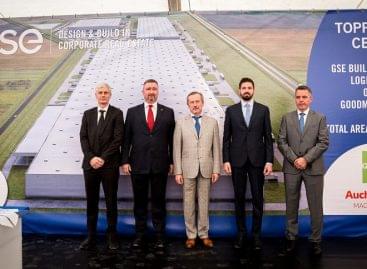 The French Auchan chain's logistics centre is under construction on…
Read more >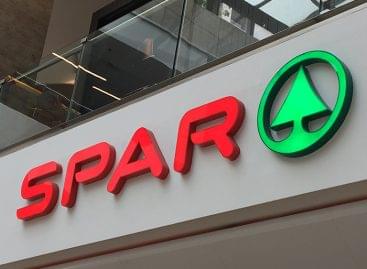 SPAR plays an active and pioneering role in the future…
Read more >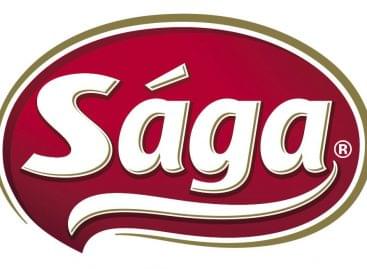 The Hungarian-owned Master Good Kft. bought 100 percent of the…
Read more >