Magazine: Working hard to get the attention of retailers and shoppers
Those manufacturers are in a more difficult situation than the makers of gluten- and lactose-free and low-carb products, who have decided to make products which are free from other things.
Erzsébet Szalayné Szilvágyi, sales manager of Sága Foods Zrt. told our magazine: there is a growing number of consumers who want meat products that are free from various additives and allergens. Luckily Sága products have been meeting these requirements for quite a while. 
Norbert Gombár, managing director of Luxfood Kft. revealed that sales of their Genuine Coconut drink is much lower in Hungary than in neighbouring countries, where shoppers are more conscious and less price-sensitive. He thinks that retailers don't give enough attention to free-from products.
MCS Vágóhíd Zrt.'s marketing and sales manager Ágnes Kalácska told us: price is still the most important decision-making factor for shoppers – quality only comes second. She added that health- and environmentally-conscious consumers tend to be looking for convenience products more often than the average, foods that are as kitchen-ready as possible. The company can serve them with these in the meat category. Luxfood Kft.'s main product is the first 100-percent certified organic coconut water that can be drunk from its own skin. As regards packaging and nutritional value, this product offers much better quality than processed and heat-treated coconut waters sold in Tetra Pak, PET and aluminium packaging. The company's problem is that few retailers are willing to list it because of its price. Sága's Fitt poultry products target consumers suffering from some kind of food intolerance and those who want to eat healthy foods made without colouring agents and flavour enhancers. Today, when so many products are made without soy, gluten, lactose and monosodium glutamate, the needs of health-conscious shoppers can be satisfied by offering them products which also have reduced salt and fat content, but still guarantee a good taste.
In 2019 Algida put many new vegan products on the ice cream market. Magnum Vegan Almond is soft vanilla ice cream in crispy chocolate coating, with small almond bits. The product is available in stick and 4-piece multipack variants. The new vegan ice creams from Ben&Jerry's aren't only vegan, but they are also free from milk protein. Solero Strawberry and Pineapple Smoothie ice creams on a stick are very refreshing. The strawberry version contains 35 percent of fruit and fruit bits, and there are only 50 calories in it. Junior brand manager Fanni Purman stressed: they wanted to launch vegan products for fruit-loving ice cream fans.
With the Fitt range Sága targets health-conscious consumers. They will soon also launch Füstli Junior wieners, these will be shorter and thinner than the normal version of the product. Füstli Junior is also characterised by higher meat content. It is available in four kinds of attractive packaging. The most popular products of MCS Vágóhíd Zrt. is minced meat with 30-percent fat content and sliced loin, which aren't only GMO-free but also antibiotics-free, and they come from animals bred in good conditions. This year they also appeared in stores with products in skin pack packaging, which stresses the premium quality of these PICK Fresh Meat products. Luxfood Kft. markets Genuine Coconut coconut water, green asparagus and sweet potatoes. From these three products green asparagus produces the best sales results. The company's latest product is Genuine Coconut Drink & Eat: this is a GIANT coconut variant that is much bigger and contains much more coconut water and meat. //
Related news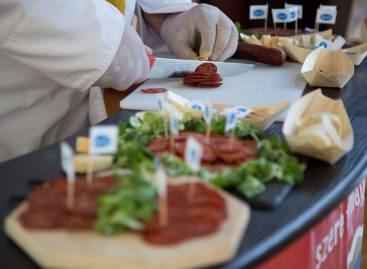 The popularity of hot products has increased recently in Hungary.…
Read more >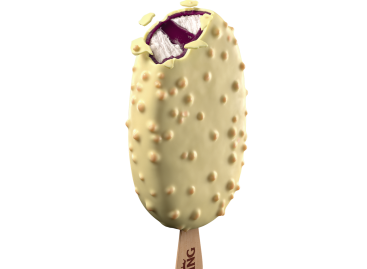 Cheesecake ice cream with blueberry filling, in white chocolate coating…
Read more >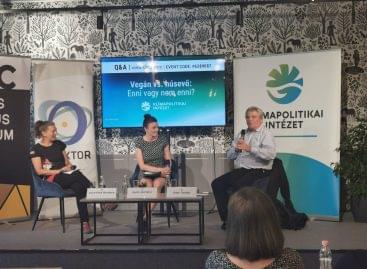 On June 14, 2022, representatives of the Hungarian Vegan Association…
Read more >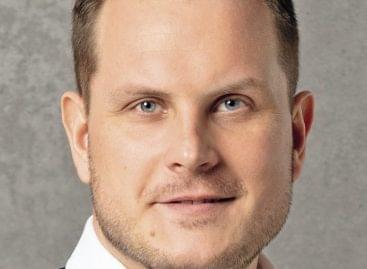 Norbert Madar, lead consultant of GKID Research & Consulting (formerly…
Read more >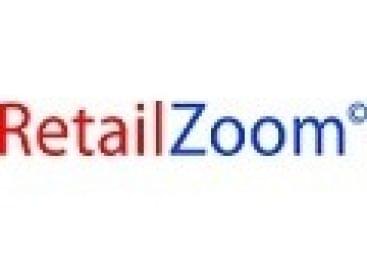 Stronger private labels in Hungarian-owned retail chains 2021 was about…
Read more >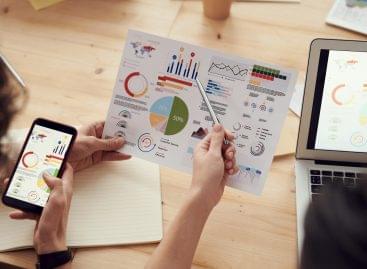 Combination brings together two complementary global leaders serving retailers and…
Read more >