Magazine: Have a nice meal!
Hungary's cooking oil market is still dominated by sunflower seed oils. According to Brigitta Kosaras, brand manager of the market leader Bunge Zrt., private label products have been reigning in the market for years, but more and more consumers are returning to the good old brands.
Dr András Köves, business development and marketing director of NT Kunsági Éden Kft. reckons that the price of manufacturer brands is stable. What about olive oils? Rita Habuda-Salyámosy, marketing manager of Glatz Hungary Kft. informed us that in the last few years the market was always characterised by price increase. It is noteworthy that private label products don't always have the usual price advantage in this segment.
She added that Italian brands are strong in the Hungarian market. Sales in promotion can go above the 50-percent threshold in certain periods!
Sales of premium, top-quality cold-pressed oils are growing from year to year.
We learned from Krisztina Pödör, managing director of Pödör Kft. that both shoppers and retailers are increasingly conscious. They want healthy, 100-percent natural products which are tasty as well – price isn't the main concern for everyone any more. Fatime Bánkúti, managing director of Omega Bázis Kft. explained that few consumers know the technological difference between cold-pressed and virgin oils. 
In recent years environmental consciousness has been gaining ground among consumers. Bunge reacted to this trend by starting to source ingredients with an ISCC PLUS sustainability certificate for making most of their Vénusz sunflower seed oils as of last year. They also started using recycled cardboard in packaging. 
 In the last few years the company's innovation work focused on health and easy product usage. As for marketing, 360-degree ATL communication is used, combined with a wide range of trade marketing tools – told Judit Bibók, Bunge Zrt.'s trade development manager.
NT Kft. is the manufacturer of Kunsági Éden cooking oils. The company gives great emphasis to preserving the brand's regional image and appreciating the work of farmers producing the sunflower seeds. From a consumers' perspective, NT Kft. keeps looking for ways to satisfy the 'health and tasty' requirement of buyers. Last year Kunsági Éden's ATL presence was almost exclusively online-based and this year will be no different in this respecet.
Glatz Hungary Kft. is the distributor of Filippo Berio extra virgin olive oils, which perform the best in modern retail channels. The 500ml variant is the most popular, and those who like a more characteristic taste can buy the 500ml Fruttato version. The company also distributes KRONEN corn germ oil, the manufacturer of which – family-owned company VFI – came out with the lemon, garlic and chilli versions of sunflower seed-rapeseed oil mix Bona. This product can be used in innumerable ways. Filippo Berio has an excellent international Facebook page, while KRONEN has compiled a cake cookbook.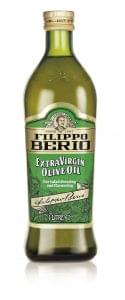 sponsored illustration
Pödör is an up-and-coming brand in the cold-pressed oil segment, to which 37 different products belong at the moment. These can be found in organic and health food shops, plus in the market leader drugstore chain. Last year Pödör Kft.'s sour cherry seed oil won the 'Anuga Taste Innovation' award at the prestigious Anuga trade fair.This year's new innovation is pumpkin seed oil Zalariz, made from Hungarian-grown pumpkin seeds. The company focuses on developing their website and online shop. Michelin-starred chefs Su Vössing and Thomas Bühner promote the brand – with the latter Pödör launched the 'Pödör Black Table Gourmet Dinner' event, which will travel to Germany in 2018, but Tokyo and New York are also on the agenda.
The ABY'S brand of Omega Bázis Kft. communicates the importance of organic, gluten-free and natural foods. From organic ABY'S cold-pressed oils it is germinated linseed oil that sells the best (in volume), but oil mixes also perform solidly. This year the company concentrates on the distribution of their organic oils. In marketing communication ABY'S content is chiefly published online, with an emphasis on videos in social media. //
Related news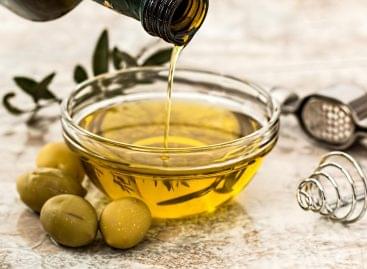 Acesur, the leading exporter of olive oil, predicts an increase…
Read more >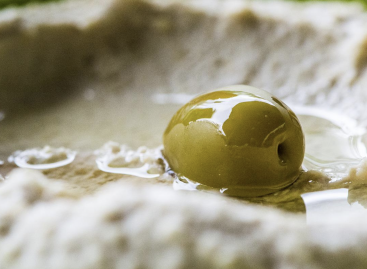 The Minister of Agriculture of Spain, the world's largest exporter…
Read more >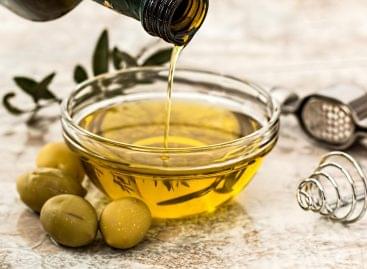 Farmers in southern Spain fear that this year's extreme drought…
Read more >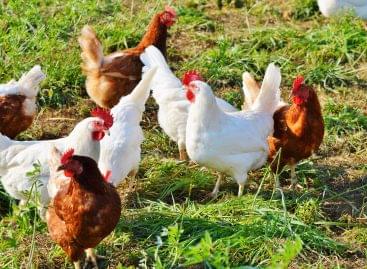 All 5,000 laying hens were killed in the Dutch egg-producing…
Read more >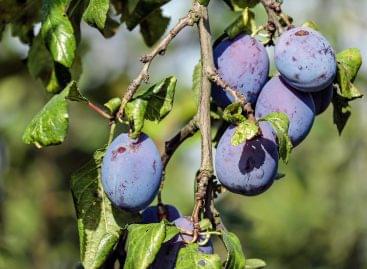 Due to low fruit prices, fruit growers are faced with…
Read more >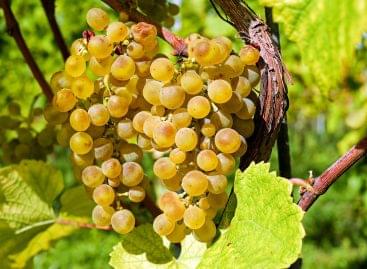 The estimates for the low grape harvest and the grape…
Read more >