Inspirational, international and personal – this is what the 36th Anuga was like
This year the world's biggest food-themed trade fair, Anuga was organised for the 36th time in Cologne, between 9 and 13 October. Anne Schumacher, Koelnmesse's vice president of food and food technology told: Anuga and other trade shows offer an ideal platform for exhibitors and visitors to return to the business life. This mission was successful, as Anuga brought together more than 70,000 visitors from 169 countries and 4,600 exhibitors. Anuga was more international than ever before, as 97 percent of exhibitors and 76 percent of visitors came from abroad.
Motto: Transform
Anuga's key theme was transformation this year, because this trend has been strengthening since the outbreak of the pandemic. Today the big question isn't only how we are going to feed 10 billion people, but also how the transformation can rely on digital technology and other solutions to be sustainable. The most important megatrends of the transformation are sustainability, health, convenience and digitalisation. At the trade fair the hottest topics were meat alternatives, clean labels, plant-based proteins and foods, sustainably produced and packaged products, and cell-based proteins. Anuga's programmes included the New Food Conference and the Newtrition X Innovation Summit.
For the first time the Anuga trade fair was a hybrid event, so in addition to the physical event, visitors could also go the [email protected] online platform for checking out the exhibitor stands from any part of the world. At the same time this digital format was an added value for exhibitors as well, as they had the chance to introduce their products in a digital showroom as well, to those who couldn't come to Cologne for some reason.
From 418 companies more than 1,332 product innovations were sent to the Anuga taste Innovation Show, all of which were focusing on sustainability, health and convenience. The international jury of experts selected 67 of these. Ten of them were deemed to be particularly innovative, for instance salmon jerky chips from Latvia or the vegan vegetable snacks from German company Frostkrone.
Plant-based and halal foods
Part of the new innovations are in line with the 2020 breakthrough of plant-based proteins. These are more and more popular as shoppers are increasingly sensitive about sustainability. Typically those exhibitors who brought plant-based foods to Anuga have the following marketing strategy: they come out with a classic, original or natural version of a traditional product, then add natural colours and flavours and the product is ready to hit the international market, e.g. olives flavoured with curry, avocado blended with kiwi.
There was great interest from visitors in products with beneficial health effects and foods free from artificial ingredients. Exhibited groceries included coffee with collagen from China and a range of kombucha products – lemonade, tea and spirits.
Halal foods had their own section at Anuga. Ashraf el Tanbouly, CEO of the Islamic Chamber of Halal Certification Services (ICHS) explained that the food industry should be aware of the importance of the halal food market. With a halal certification food companies can reach 1.9 billion Muslim consumers. However, this segment also has to face challenges, as halal food would need a certification system that satisfies both the quality and the food safety needs of the Muslim community.
New Food Conference: Will 'new food' be cell-based?
With the New Food Conference the organisers concentrated on plant- and cell-based technologies. The host was sustainability expert Denise Loga, who pointed it out that we are on the verge of the biggest transformation since mankind started growing plants and breeding animals. Robert Jones, head of public affairs at Dutch cultured meat developer food technology firm Mosa Meat told: for them cell-based technology is just one element in their work and not the only alternative. Israeli company MeaTech 3D and their Belgian subsidiary Peace of Meat were also present, whose new product is cultured chicken fat.
Hungarian products were successful at Anuga
There were more than 60 Hungarian companies present at Anuga, from which 36 were showcasing their product at the 312m² collective stand of the Agricultural Marketing Centre, which featured 6 thematic pavilions. Dor-Fru Kft.'s rice-based fruit smoothie and Finest Selection Kft.'s beetroot-based vegetable product called Happy Veggies-Beetroobee were both rewarded at the Anuga taste Innovation Show – the latter even made it to the world's top 10 most innovative products. The Food Business Catalogue of the Agricultural Marketing Centre also made its international debut at Anuga.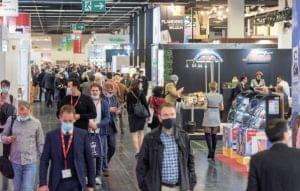 The next Anuga trade show will take place between 7 and 11 October 2023. //
Anuga 2021: Representatives of the world's food industry met again
Márta Kakuk, managing director of MON-ART Reklámiroda Kft. has been representing Koelnmesse for 18 years. She told that Anuga's 70,000 visitors from 169 countries and 4,643 exhibitors from 98 countries show very well how much the food industry needs events like this. She added that some Hungarian exhibitors who were there at Anuga will also be present at ISM – the world's biggest sweets and snacks trade show – at the end of January 2022. //
A bar full of nature!
Bio Happy Veggies Vegetable Bars – Beetroobee won the TOP 10 INNOVATION 2021 prize at the Anuga taste Innovation Show. Happy Veggies bars are 100-percent natural, as they only contain vegetables and fruits. There is no sugar, syrup or any kind of additive in them. They have a long shelf life without preservatives. The bars are gluten- and lactose-free and vegan-friendly. //
Fruitful negotiations at Anuga
'Since 1999 we have been there at every Anuga and for the fifth time we had our own stand this year. There were fewer visitors than before, but the negotiations were more effective. This year we presented our 0.25l vitamin containing soft drinks, which are marketed in PET bottle packaging with a sports cap.'
//
The above article has also been published in Issue 2021/12-01 of Trade magazin.
Related news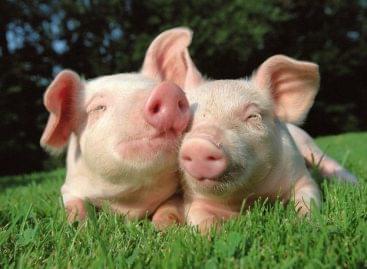 As the holidays approach, the Ministry of Agriculture, the Agricultural…
Read more >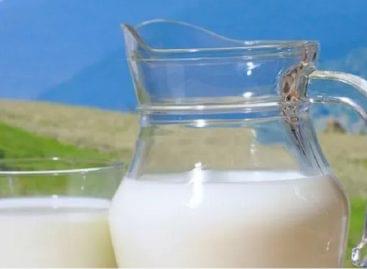 The dairy sector is a fundamental sector of agriculture and…
Read more >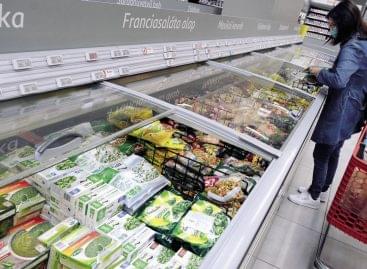 2020 was a tough year for frozen food manufacturers. The…
Read more >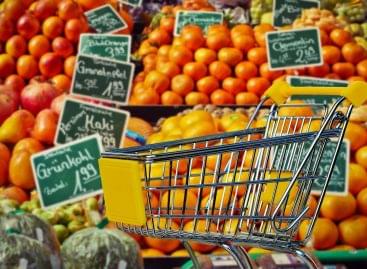 The recovery of the economy may continue, this year the…
Read more >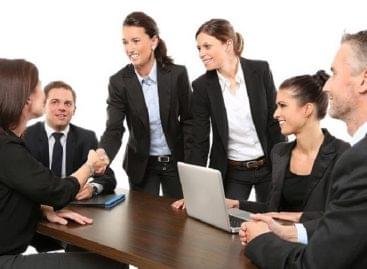 From the point of view of the labor market, 2021…
Read more >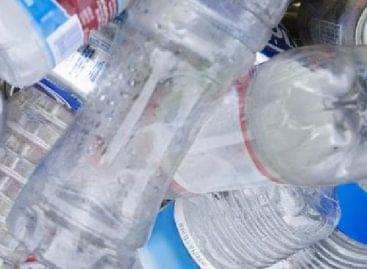 A bottle of the PET Cup with a transmitter has…
Read more >