Smooth skin is the winner
Smooth, hairless skin is what women consider to be aesthetic these days, what is more, a growing number of men also use various hair removal solutions.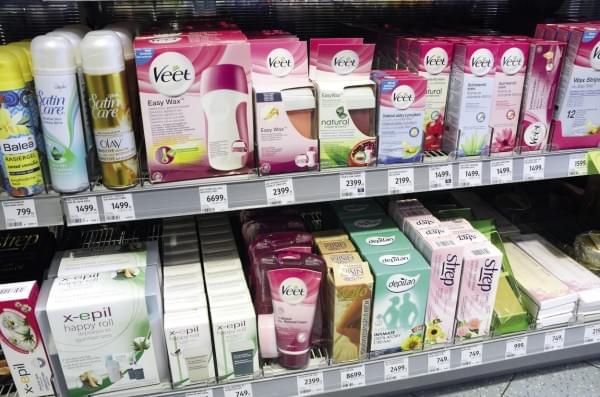 Szilvia Papp, the brand manager of Target Sales Group told our magazine that both men and women like to epilate in their homes. Alveola Kft.'s product manager Mariann Varga added that hair removal is less important in the winter period because the hairy parts of the body (armpits, legs, arms, etc.) can't be seen that often. Epilation category sales are growing and a restructuring is also taking place across segments. Andra Stefanescu, the brand&trade marketing manager of Reckitt-Benckiser Kft. informed Trade magazin that annual sales in the women's hair removal category have been growing by 1-2 percent in the last 5 years, mostly due to the expansion of razor sales. Anita Komjáti, the trade marketing manager of Remington told that home hair removal methods' popularity is also growing because they are cheaper. Ms Stefanescu reckons the popularity of razors is on the rise because consumers are price-sensitive and they want rapid solutions. A survey conducted by the company revealed that women make a buying decision based on from which part of the body they want to remove the hair and on the skin type. Alveola Kft.'s X-EPIL women's disposable razors are popular throughout the year. X-EPIL hair removal solutions are present in every segment of the category. In the last few years the company sold more than 35,000 X-EPIL Happy roll waxing kits and extra cartridges for this are their most sought-after products. As for chemical solutions, creams and cold wax strips are the most popular in Veet's product selection. In 2015 Veet introduces revolutionary new products in this segment: Veet Natural Inspirations is special because of its natural ingredients – these can also be found in Veet creams, cold wax strips and warm waxes. Products contain grape seed extracts, volatile oils and Aloe Vera. Under Target Sales Group Kft.'s Depilan brand we find both cream and spray products. For those who are looking for longer lasting solutions: they can use Depilan's roll-on warm waxes, which can be heated in an instant, plus Depilan cold wax strips as well. Soon the company will put two innovative products on the market: Depilan Men hair removal cream and spray. Among electric hair removal products epilators are consumers' number one choice; women's razors are also popular but Intense Pulse Light (IPL) technology solutions are spreading fast. In the Hungarian market it was Remington who introduced the first home-use IPL epilator in the spring of 2011. Since then the company's product assortment expanded and currently they offer three IPL devices, all of which guarantee a12-month hairless period. Alveola's BaByliss brand offers a wide range of hair removal products, including epilators and electric razors. The Duoflex 4in1 W&D epilator represents a new generation of products: it can be used on both wet and dry skin and thanks to the V-Capture technology it can remove hair shorter than 0.5mm. These extras ensure that hair removal causes less pain. Since the device's head is removable and washable, using this epilator is more hygienic than other solutions. Alveola Kft. concentrates on retaining X-EPIL's market position or improving it if possible. Their experience is that price discounts from 15 to 25 percent can attract many consumers in the category. Reckitt-Benckiser Kft. focuses on the May-August high season with Veet's communication and marketing activity. They say that promotions work best if it is implemented in more hair removal categories at the same time. Target Sales Group opines that with seasonal products constant on-shelf presence and good prices are the keys to success. Remington launched IPL epilators with a concentrated marketing effort: online activities, social networking sites, PR activity, television commercials and a highly successful in-store campaign familiarised consumers with the new products. This year too they plan to use intelligent displays in stores to call shoppers' attention to these products.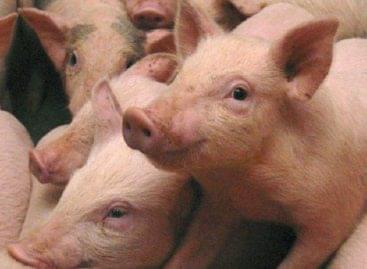 Our goal is to significantly expand the supply and export…
Read more >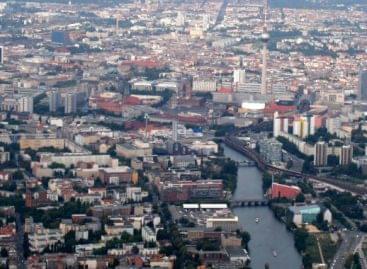 There is a realistic chance that the trade turnover between…
Read more >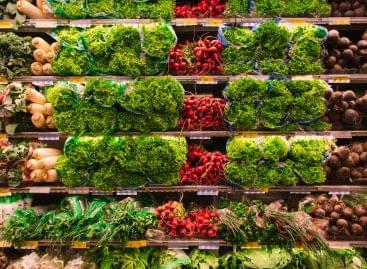 Organic cultivation will be supported by a tender with a…
Read more >