Fruit Logistica – More Hungarian products introduced
Good for consumers, easy for growers to manage and environmentally friendly. The new series of sweet-tasting and naturally scab-resistant apples from Consorzio Italiano Vivaisti – CIV, is the only Italian product shortlisted by the jury of the most prestigious international award in the fruit and vegetable industry. The full series has gone on show at Fruit Logistica (Berlin, 9-11 February) and is the focus of an exclusive event targeted at the trade press and operators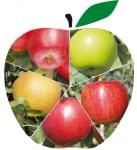 At Fruit Logistica, the world's leading trade fair for the fruit and vegetable industry (Berlin, 9-11 February), Consorzio Italiano Vivaisti – CIV has been showing trade professionals from all over the world its new Sweet Resistants series of apple varieties, which combines outstanding sensory qualities with natural resistance to apple scab, the most common fungal disease affecting orchards not only in Europe but also in other temperate areas of the world. This and other characteristics enable the apples to be grown with low environmental impact.
The Sweet Resistants series is the only Italian product included among the ten finalists of the Fruit Logistica Innovation Award (FLIA) 2011, the most prestigious international prize in the sector. Now in its sixth edition and organised by Messe Berlin and Fruchthandel Magazine, the accolade is given to the most significant innovations introduced along the entire fruit and vegetable chain during the previous year. The nomination has brought great visibility to the new series, thanks to the intensive communication activities implemented by the prize organisers and the exhibition space that the ten finalists have been allocated at the fair.
The culmination of many years of research, the range is able to meet diverse needs in terms of characteristics and ripening periods, adapts to different cultivation environments and can be grown alongside traditional varieties. The specific agronomic properties of the plants facilitate the work of the fruit farmer and maximise profitability. The five varieties that make up the series – Gaia, Gemini, Renoir, Smeralda and Fujion – have successfully passed the trial phase during which end consumers were involved in numerous panel tests, and are now in the process of being distributed by producers.
"Finding varieties with a pleasant and appealing taste," explains Luigi Mazzoni, vice president of CIV, "that are resistant due to their natural hardiness, with a long shelf life, environmentally friendly, with low energy requirements and economically sustainable for producers, was and is the main objective of the CIV research programme, not only for apples but also for the other species on which our research is concentrated, namely strawberries, pears and stone fruits. Initial feedback in Europe from distribution chains and production organisations, both conventional and organic, is confirming the results of the trials. We are open to and available for any type of partnership for their production and commercial development."
"Gaia, Gemini, Renoir, Smeralda and Fujion," commented Alessio Martinelli, technical director of CIV, "are apples that have a clearly defined identity and share a number of common characteristics: on the one hand they have outstanding sensory qualities, and on the other they are easy to produce thanks to the plants' specific agronomic properties, which facilitate the work of the fruit farmer and allow for more sustainable cultivation. Their natural resistance to apple scab is just one of these specific properties. So we're not just talking about good apples: compared to traditional varieties they minimise environmental impact."
"These are genetically new varieties," continued Martinelli, "rather than mutations of other varieties. Their distinctive characteristic is that they are resistant to apple scab and at the same time sweet, whereas other resistant varieties currently on the market are predominantly sour and therefore not good for the vast majority of consumers. Furthermore, the apples developed no particular symptoms of disease in storage tests carried out to date. Compared to standard varieties these plants bear fruit early and have a high and constant production rate. They are also much easier to manage, precisely due to the tree's characteristics. The open branch structure, short or naturally drooping branches and in the case of Renoir, self-thinning characteristics, as well as fewer harvesting passes, are all elements that, together with resistance to apple scab, translate into a reduced commitment on the part of the producer, reduced energy expenditure and, overall, reduced environmental impact."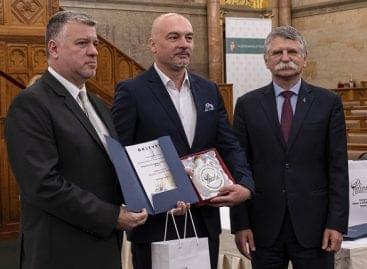 Hungarians must represent value against worthlessness in all areas of…
Read more >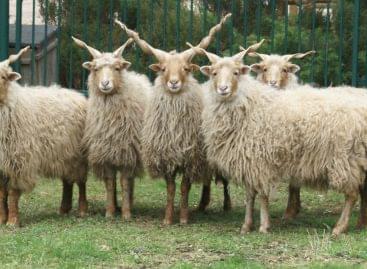 The racka sheep were driven over the Nine-Hole Bridge on…
Read more >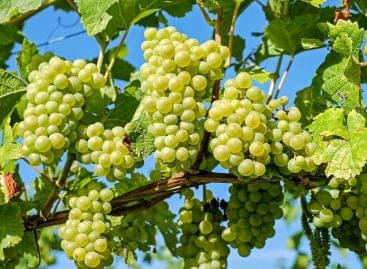 Half of the vineyards have been renewed in Hungary in…
Read more >