Magazine: Changes are around the corner in the cheese category
Spring was a turbulent period for the cheese category too: sales were flying high in March but they plunged in April.
Mariann Nagy, sales development manager of Savencia Fromage & Dairy Hungary Zrt. told our magazine that the pandemic accelerated certain consumption trends, such as buying groceries online, preferring pre-packaged products, product safety and health-consciousness. Sales of organic and lactose-free cheese varieties grew, together with grill cheese sales. On average prices elevated by 6 percent in 2020, but not to the same extent: in hypermarkets, cheese prices rose by two-digit numbers, but in discount supermarkets, cheese only became 4 percent more expensive. Volume sales augmented for discounters, while they dropped a little in all other channels.
Delicacies eaten at home and the eternal Trappist cheese
The COVID-19 pandemic didn't only affect sales but also started structural changes. Béla Nagy, marketing and PR manager of Kőröstej Kft. informed us that sales of gastro products dropped considerably, but in the case of many cheese varieties, consumer demand jumped in the retail channel. The latter is especially true for delicacies such as grill cheese, sales of which were soaring during the lockdown.
Carlo Volpe, managing director of Óvártej Zrt. highlighted that Hungarian consumers tend to eat more types of cheese than before, trying new varieties whenever they can. Óvártej Zrt.'s production focuses on the HoReCa sector, therefore the quarantine introduced in European countries had a negative impact on sales.
Trappist cheese still dominates in the Hungarian market and this situation isn't likely to change for a while. However, the Hungarian Food Book will soon introduce stricter quality requirements for this cheese variety. Those products that are unable to meet these standards will have to be sold under a different name than Trappist.
Miklós Rohony, marketing manager of Szarvasi Mozzarella Kft. reported to us that mozzarella sales are on the rise. Demand is steady for special varieties too, such as light or lactose-free mozzarella.
Tips and cheese varieties
András Lengyel, managing director of ERU Food Trading Kft. reckons that consumer behaviour and habits are changing fast. During the lockdown, people started cooking more and ERU tried to profit from this by giving them tips and recipes in social media, suggesting ways of using Camping cheese as a cooking ingredient with the assistance of a popular chef. Sales of lactose-free Camping cheese products are moderately growing, as shoppers are becoming increasingly conscious diet-wise – Hungarians are purchasing more of these than consumers in neighbouring countries.
Early this year Savencia put Tihany Grill Camembert with lavender sauce on the market. Brand manager Csenge Giczi opines that this variant is perfect for those who wish to have a special flavour experience when having a light summer supper. Savencia's Karaván Cheese Steak is the new innovation in the Karaván portfolio, a product with a real smoky taste that is available in tomato-oregano version too. We learned from Tamás Kohánszky, brand manager of Savencia Fromage & Dairy Hungary Zrt. that the Medve brand is 90 years old in 2020, so marketing communication will focus on the great traditions of the brand – at the same time not forgetting about the joy it can bring into consumers' lives today either.
New grill cheese flavours, postponed product launches and Italian flavours
Kőröstej believes that high quality and communicating this product advantage well can make a difference in the cheese category. Earlier the company introduced yoghurt cheese to the market, which proved to be very successful, winning Hungarian and international awards too. The new grill cheese flavours work very well and Mr Nagy hopes that the sausage spicing variant will be a big hit this season. More new and seasonal flavours are already in a test phase at the moment.
Szarvasi Mozzarella Kft.'s latest product in the market – an impressive-looking grill mozzarella – has been very successful. Due to the special market situation entailed by the COVID-19 pandemic, the company has decided not to come out with more new innovations until the first half of 2021. They plan to put new grill mozzarella varieties and a ricotta-based dessert on the market in the future.
Óvártej Zrt. has rolled out two new products recently: frozen stracchino and Napoli cut fiordilatte mozzarella. Both of them target the HoReCa sector and so far the feedback from partners has been positive. //
Related news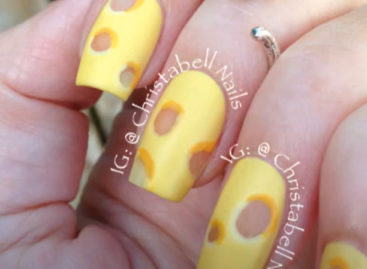 Nail painting is a form of self-expression, but it would…
Read more >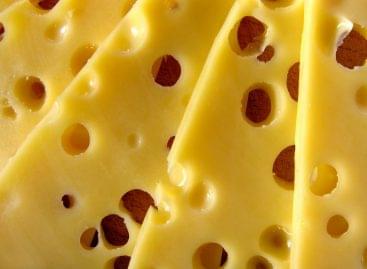 The United States imports all the cool European cheeses, but…
Read more >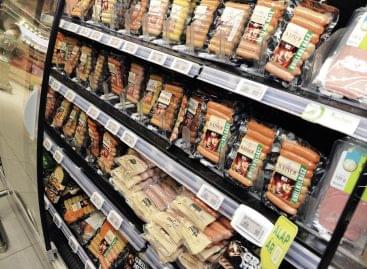 Jens Hillebrand, managing director of Trade Group Europe Kft.: "During…
Read more >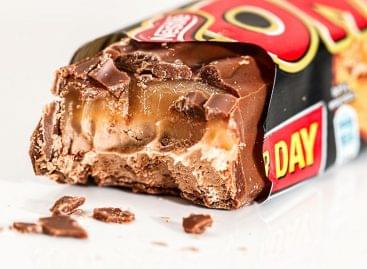 According to the world's leading brand valuation consultancy, Brand Finance,…
Read more >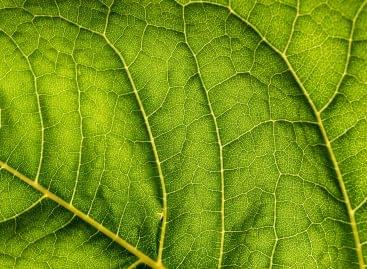 Tesco has become the first retailer in the UK to…
Read more >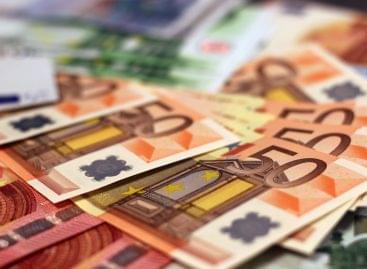 A new study by Coyne Research, commissioned on behalf of…
Read more >