The price-cutting battle of retail chains in Hungary seems to be unique
Spring this year seems to have brought not only weather relief, but also an easing of inflation worldwide. But while in Hungary a price war between chains seemed to have started at the end of the winter season, we don't see much of the same in Europe's major markets. A quick overview of the situation at the time of Trade magazin's deadline.
While the government refused to cut VAT on food at the beginning of February, retail chains seem to be taking one price cut after another – presumably more due to the low shopping mood after Christmas than to the GVH investigation.
The process was started by Aldi in early February when it cut the price of its two most popular internationally sourced own-brand butters by 20 per cent, followed by a move to make cheeses cheaper.
Rival Lidl also joined the price war. Unlike discounters, SPAR and Tesco were clearly reluctant to cut prices directly at the beginning of March. SPAR's declared aim was to offer competitive prices to consumers and to keep price increases in its stores below the inflation rate reported by the Hungarian Central Statistical Office.
Tesco seems to be persisting and has built its strategy around exclusive shopping discounts, claiming that this will allow consumers to optimise their household spending. However, market events have prompted SPAR to launch its "Árzuhanás" Promotion.
No good news from the weakening pound
According to the British Retail Consortium (BRC), fresh food have grown 16.3 per cent more expensive so far, with shortages of staples such as tomatoes and broccoli, due to poor weather in southern Spain and North Africa on the one hand, and higher costs for greenhouse growers in the UK and the Netherlands on the other. Moreover, according to BRC chief executive Helen Dickinson, prices are unlikely to fall any time soon.
According to Fraser McKevitt, head of retail and consumer insight at Kantar, shoppers are adapting by buying more own-brand products and visiting discounters such as Aldi which was named the cheapest in 2022 and Lidl whose market share in the UK (7.4 per cent) has never been as high as than in December 2022, according to Kantar.
Late last year, German shoppers would have welcomed the introduction of a price cap on food, and the government began talks on cutting VAT on food at the end of January. Meanwhile, Aldi stepped and first cut the price of butter, then those of private label coffees and most recently of fruit and vegetables.
No wonder that in March, Morrisons cut prices in a third wave this year to stop shoppers from flocking to Aldi, and that Waitrose is spending £100 million to reduce prices on more than 300 daily items.
Food prices have risen more sharply than energy prices in Germany, Portugal refuses to intervene
German consumers are also facing stubbornly persistent price rises day after day. "Inflation of 8.7% and food prices that have risen by 20% in a year are forcing many people to change their consumption patterns," said Christian Wulff from PwC. Retailers are heavily affected, and the demand for promotions and often cheaper private-label products is particularly high at the moment, according to a PwC survey.
Portugal's economy minister ruled out government intervention to curb food price rises, which are hitting households hard, as he considers the market to be the best price-setting mechanism.
According to the latest price index data from the US Bureau of Labor Statistics (BLS), the 10.2 per cent annual rate of increase in food prices in February is below the 11.3 per cent  increase in January and the 11.8 per cent increase in December 2022. Inflation eased further to an annual rate of 6% in February, that is the lowest 12-month increase since the year to September 2021, according to the BLS.
According to Dr. Ricky Volpe, associate professor of agricultural economics specializing in food retail and supply chain management at Cal Poly, inflation will eventually reach a point where it stabilizes and then normalizes. February figures point in that direction. He says: "If the pressure eases at the very beginning of the food supply chain, the impact will go reach retail shelves in a very, very long period of time.
In response to the developments, shoppers now prefer generic alternatives to higher-priced branded products, and retailers try to get suppliers to reduce their prices. At least this is what has happened with two large retail chains: Whole Foods and Walmart have reportedly asked major suppliers to lower their prices.
We'll see what happens next!//
Related news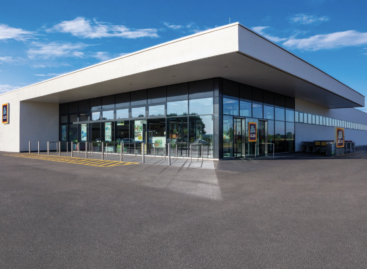 ALDI is helping Hungarian consumers in their everyday life with…
Read more >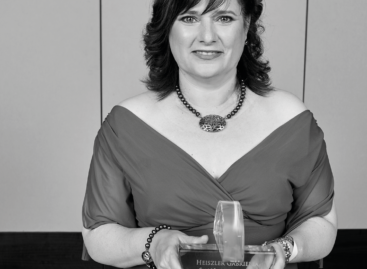 The joint Women Manager of the Year Special Award of…
Read more >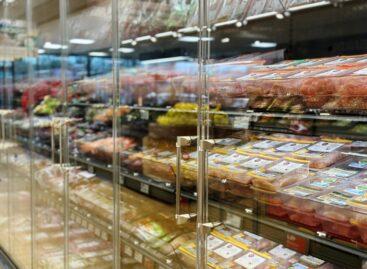 Aldi Ireland has announced that it will invest €7.2 million…
Read more >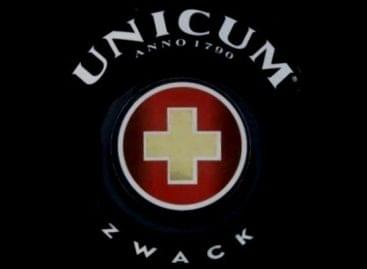 In the 2022-2023 business year between April 1, 2022 and…
Read more >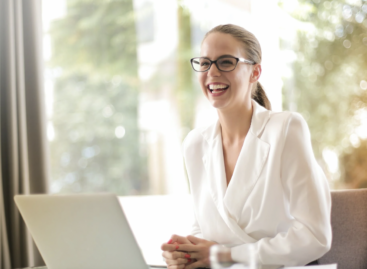 GKID has published the latest ranking list of online retailers…
Read more >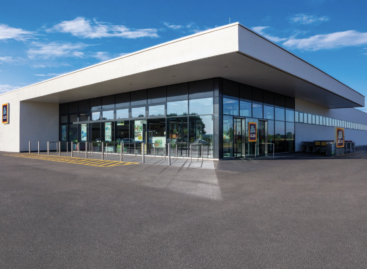 ALDI is helping Hungarian consumers in their everyday life with…
Read more >