Packaged expectations
According to data from the World Packaging Organisation (WPO), the global packaging material market represented a value of USD 564 billion in 2009, from which the consumer packaging market was worth USD 380 billion. The market is expanding most dynamically in Asia and if we examine individual countries we can see that the United States still holds on to the number one spot, followed by Japan and China. Although the global packaging market shrank by 3 percent in 2009, experts forecast a recovery for 2010 and an annual 3-percent expansion each year until 2014. On an international level paper's share is the highest at 38 percent (Hungary is 25th in WPO and PIRA International Ltd.'s ranking of markets), followed by plastic at 34, metal at 16 and glass at 6 percent. Wood, textile and alternative materials also cover 6 percent of the market. Packaging material usage in Hungary is 85 kg/person – in Austria it is 135 kg/person and the average of EU member states is 167 kg/person. – Using data from the Central Statistical Office, the Hungarian Association of Packaging and Materials Handling (CSAOSZ) collects statistical data on the Hungarian packaging market – informs Miklós Nagy, secretary general of CSAOSZ.
The value of packaging material usage in Hungary increased from HUF 262.8 billion to HUF 383 billion in the 2000-2009 period. This 45.6-percent increase equals 870,000 tons in terms of volume. However, the packaging industry's performance fell by 12.2 percent last year. Paper packaging material usage in 2000-2009 augmented by 60 percent in value and by 65 percent in volume; annual usage per person was 35 kg. Carton (carton and cardboard) has a 41 percent share of the domestic market – this ratio surpasses the international average. According to Miklós Nagy, great technological development took place in the segment: the manufacturing of special thermo labels became a routine task and in the production of carton boxes several new designs appeared, thanks the computerised designing systems. In food and medicine packaging increased protection against counterfeiting became part of production technology. The usage of Braille fonts on pharmaceutical products' packaging is now widespread. Plastic usage in the 2000-2009 period augmented by 65 percent in value and by 71 percent in volume; annual usage was 17 kg/person. As for technological development, this segment also took steps forward. Cold cuts and cheeses are now vacuum- and protective gas packaged, with digitally printed self-adhesive labels. Printing technology improved significantly in the segment and the usage of shiny-surface PET and PP materials are used frequently to appeal to consumers. Laser scribing technology serves the comfort of shoppers and the use of PET foil is spreading fast in the labelling of PET bottles. Metal packaging material usage in 2000-2009 increased by 62 percent in value and by 77 percent in volume; annual usage per person was 7 kg. Miklós Nagy told our magazine that usage had fallen the least in this segment, only by 4.8 percent. The most spectacular development occurred in the production technology of aerosol bottles.
Hungarian manufacturers are now prepared to print 8-9 colours and to manufacture special shapes. Glass packaging material usage in the 2000-2009 period decreased by 260 percent in value and by 213 percent in volume; annual usage per person was 9 kg, about 80 percent of which is drinks and preserve bottles. Miklós Nagy is of the opinion that the main reason behind this drop in usage is the spreading of PET bottles and the retreat of the domestic preserving industry. Wood packaging material usage in 2000-2009 was up 114 percent in value but it fell by 117 percent in terms of volume; annual usage per person remained rather high at 17 kg. In domestic production this segment suffered the biggest decline with minus 19.3 percent in 2009, despite that usage increased by 0.3 percent. Miklós Nagy's view is that the change in transportation systems – safer road transport – is behind the negative trend. Winning 16 WORLDSTAR awards in 2007-2009 indicates that Hungarian packaging industry, especially CSAOSZ member companies, is competitive on the international market; Nefab Packaging Hungary Kft., and STI Petőfi Nyomda Kft. won twice in a row. For the 2010 HUNGAROPACK 28 companies sent 56 entries: 51 in the consumer and collective packaging category and 5 in the transportation packaging category. The results ceremony will be held at Digitalexpo on 16 September in the SYMA event hall. The HUNGAROPACK student contest will be held for the second time this year, the application deadline is 1 August.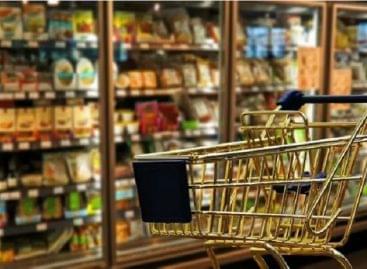 In November, consumer prices were on average 7.4 percent higher…
Read more >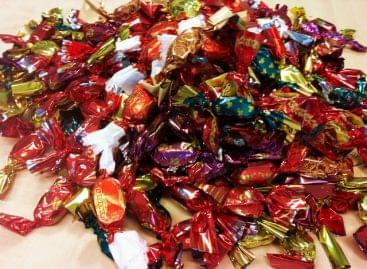 According to the consumer protection study commissioned by the Ministry…
Read more >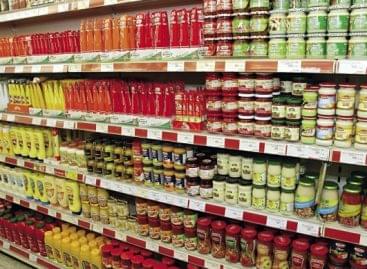 In November, inflation rose by 0.9 percentage points and core…
Read more >