The EU Presidency was good for the hotels of Budapest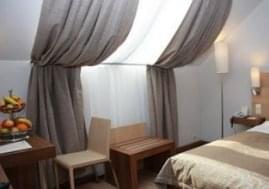 In the first four months of 2011, the number of guests and guest nights in the commercial accommodations rose both by 8 percent, compared to the previous year's same period. The hotel's revenues grew by 9 percent on current prices – reports the Central Statistical Office.
The guest traffic of the hotels, that are representing 85 percent of the turnover has increased in each month in which the guest traffic of the four-star and wellness hotels was decisive (both in the case of foreigners and domestic guests). The number of domestic visitors increased by a total of 5 percent, while number of foreign visitors rose by 11 percent.