Agricultural companies are also subject to ESG reporting – we show what to prepare for
Protecting environmental values is not only a requirement of regulators and consumers, but also the key to efficient operation due to high energy costs. However, with regard to measures for sustainability, it is also worth paying attention to the fact that the EU imposes a reporting obligation on an increasing number of companies: from 2026, i.e. for the fiscal year 2025, the dominant companies in domestic agriculture will also be affected, which meet two out of three prescribed criteria. That is, they work with more than 250 employees and/or their net sales revenue exceeds EUR 40 million and/or their balance sheet total exceeds EUR 20 million.
The regulatory environment and consumer expectations are driving agricultural and food industry companies in the direction of sustainable development. On the one hand, the European Union and domestic requirements define very serious goals and requirements – among other things, the reduction of greenhouse gases by 55 percent by 2030, and the achievement of climate neutrality by 2050, the reduction of the use of antimicrobial agents, the prevention of a decrease in soil productivity, the use of plant protection reducing the use of chemicals and fertilizers, and increasing the proportion of organically cultivated cropland. In addition, there is a growing expectation on the part of customers to consume a product that is made with environmental values in mind, and they may even reject brands with sustainability concerns. "In the European Union, the agricultural sector is very intensively supported. In the current cycle of the Common Agricultural Policy (KAP), which runs until 2027, at least 15 percent of direct payments, Pillar I subsidies, serve sustainability goals, Pillar II. and in the case of pillar subsidies (rural development), 37 percent are linked to the climate situation. However, greener solutions support energy-efficient production and the circular economy in the long term, so developments for sustainability also support business interests," said Zoltán Demeter, head of the K&H Agricultural Division. "In addition, preparations must also be started for compliance with the EU taxonomy, as significantly more companies will have to publish reports on non-financial data related to their sustainability performance in the coming years," added the expert.
How can agriculture prepare?
The disclosure obligation (CSRD – Corporate Sustainability Reporting Directive) applies to large companies from 2025, and from 2026 – i.e. for the financial year 2025 – to a significant part of the companies defining the domestic agricultural sector. With a third of global greenhouse gas emissions linked to agriculture, there is work to be done in every element of the supply chain for sustainability. The first step for the CSRD disclosure obligation is to identify the economic activities relevant to the company in terms of relevance and appropriateness, and then start collecting data. However, in order to determine the data and structure required for publication, it may be worth involving specialized auditors, especially in the case of the first report.
Tags:
agrárszektor
,
antimikrobális szerek
,
Corporate Sustainability Reporting Directive
,
CSRD
,
energiahatékonyság
,
ESG jelentési kötelezettség
,
Európai Unió
,
fenntarthatóság
,
KAP
,
KHB Agrárüzletág
,
klímahelyzet
,
klímasemlegesség
,
Közös Agrárpolitika
,
közzétételi kötelezettség
,
műtrágyahasználat
,
organikus földművelés
,
vidékfejlesztés
Related news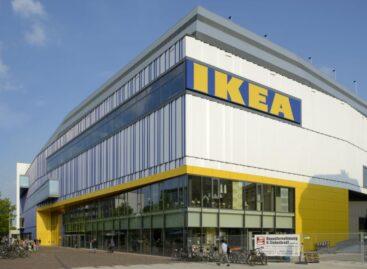 In order to support the circular economy and increase customer…
Read more >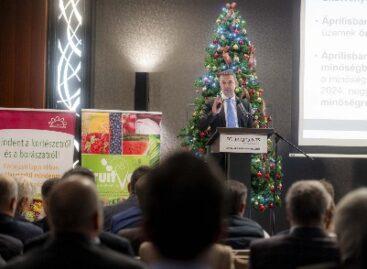 The government has supported nearly seven thousand horticultural investments with…
Read more >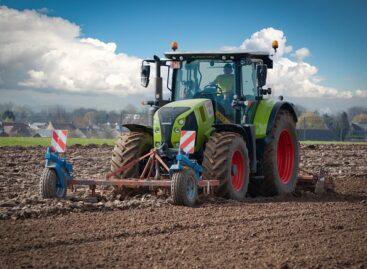 The first advance payment period of the new period of…
Read more >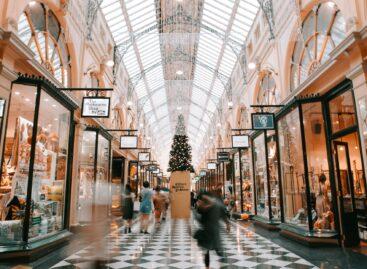 The Christmas shopping season has started, according to the expectations…
Read more >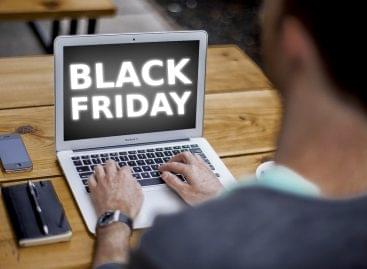 Global consumer durables market ends year struggling with slowdown The…
Read more >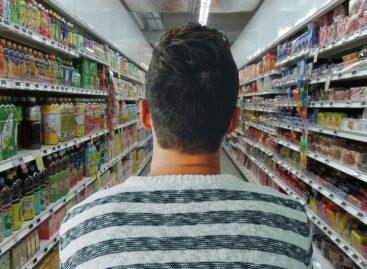 In November 2023, consumer prices were on average 7.9 percent…
Read more >