Leaving Cuba Libre behind
There are an endless number of variations, it is only the creativity of bartenders that may limit the diversity of cocktails. Though we are making progress, we are still quite far from London, the cocktail capital city of the world. – Cocktails are based on an alcoholic beverage, like vodka, gin, rum, tequila etc. and they also require supplementary flavours, like for example liqueurs. Syrups can also be used as flavouring and to provide colour. Furthermore, soft drinks, like carbonated drinks or juice or mineral water are also needed – says Boglárka Bonnyai from Bols Hungary Kft. Bols Hungary practically carries all types of alcoholic beverages, primarily in the premium and super-premium segments, with brands like Bols Vodka, Jägermeister, Metaxa, Rémy Martin and Cointreau. They also sell Bols liqueurs in 31 flavours. The new Bols bottles are the first in the world designed by bartenders for bartenders, which make work easier in both classic and flair style. Cocktails are becoming more popular. There are however, significant differences between the cocktails sold in various bars. It is their intention to promote quality in cocktail mixing, by providing top quality materials, well-trained, professional bartenders and getting rid of conventions. Even top of the market restaurants often sell only a few boring cocktails and do not see beyond Mojitos and Cuba Libres. Increasing demand for premium drinks is most noticeable in Budapest, where a cosmopolitan attitude and enthusiasm for premium brands prevails. Co-operation with Péter Morafcsik, vice chairman of the Hungarian Union of Bartenders and the head of Bols Mixer Akadémia, which provides training for bartenders from beginner to professional level, has been fruitful for Bols. Bols Hungary has a training concept of its own based on European standards. In addition to training bartenders, they also have courses for baristas, waiters and bar managers. – Among our products, champagnes, Wodka Gorbatschow, Campari Bitter and Pago fruit juices can be used for making cocktails, as well as Cinzano vermouth and Ouzo 12. We also provide shakers, glasses for long drinks, bar towels, ice buckets and stirring sticks for bartenders – says András Csomay András, from Törley Pezsgőpincészet. The best known cocktails made with champagne are Kir Royal (dry champagne and black currant juice), Testarossa (dry champagne with strawberry juice), Bellini (dry champagne and peach juice) and Mimosa (dry champagne and orange juice) ).Törley Sec and Hungaria Extra Dry champagnes are recommended for making these cocktails. Vodka is also a very popular drink for making cocktails, like Screwdriver, Bloody Mary, Cosmopolitan, Black Russian and Long Island Iced Tea. Wodka Gorbatschow is an ideal choice for these. Owing to its unique flavour, Campari is also excellent for making cocktails. Campari-soda and Campari juice are the basic examples, but a wide variety of juices can be used for making Campari cocktails.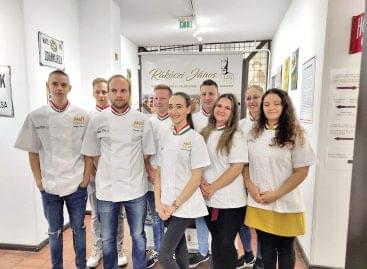 After the summer, the guild's sweeten 3.0 talent programme continued…
Read more >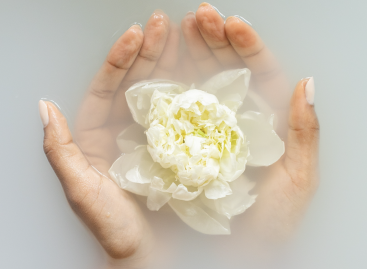 The tourism awards of the Klasszis TopDesign 2022 competition were…
Read more >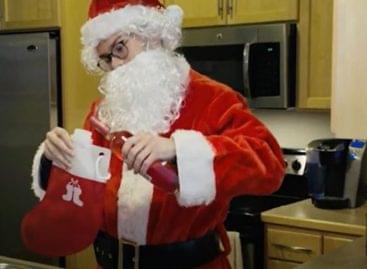 Sorry, this entry is only available in Hungarian.
Read more >