An abundance of prizes for Dunapack
Shoppers can come across Dunapack's corrugated board packaging solutions in practically all areas of the industry. Product manufacturers prefer those packaging technologies and designs more and more which significantly reduce the ecological footprints of companies. We developed our new products with this trend in mind. Much to our delight, our efforts were rewarded with 2 grand prizes and 4 special prizes at Hungaropack 2017.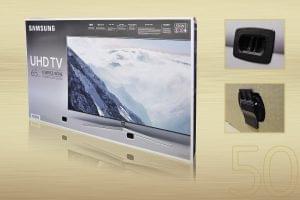 One of our grand prize winner products was a large-sized LCD TV box, the two parts of which can be fixed to one another with two plastic components. In the bottom of the box – which is a self-closing, long and narrow tray – customised polyurethane foam protects the product during shipping.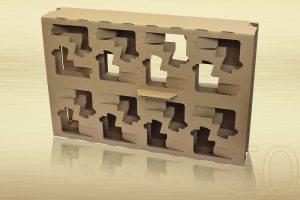 The other Hungaropack grand prize winner product is a packaging solution designed for transporting vehicle door handles. No glue was used and the handle in the centre of the packaging makes it easier to take the packaging out of the collective packaging.
Our 'really automatic' box won a special prize: this design consists of a box and a divider in the middle. The time needed for folding the box has reduced significantly – it used to take 34 seconds to fold the box, but now 8 seconds are enough. Instead of the offset printing used earlier, the graphic design is now made with flexographic printing.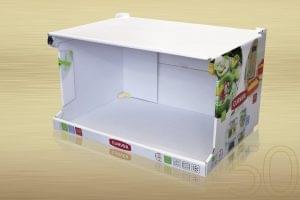 This offset-printed design that is glued at several points won Trade magazin's special prize. Thanks to the special design, it is possible to put more displays on top of each other, by this creating a multilevel offering shelf system in-store. (x)
Related news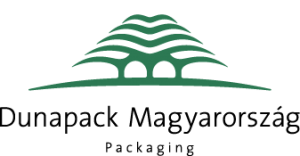 Austrian family-owned company the Prinzhorn Group employs 5,335 people in 13 countries. The group recycles paper waste to manufacture 1.6 million tons of corrugated board a year. Annual sales represent a EUR 1.2-billion value. The group operates in three divisions: Hamburger Recycling, Hamburger Containerboard and Dunapack Packaging. They entered the Hungarian market in 1990 and have three companies – Duparec Kft., Hamburger Hungária Kft. and Dunapack Kft.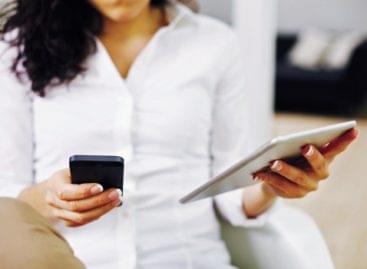 The technological development of recent years has transformed media consumption…
Read more >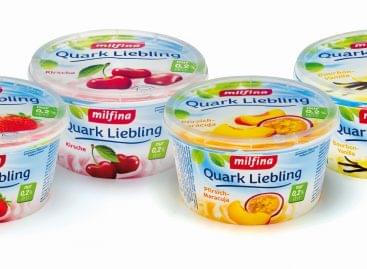 Sorry, this entry is only available in Hungarian.
Read more >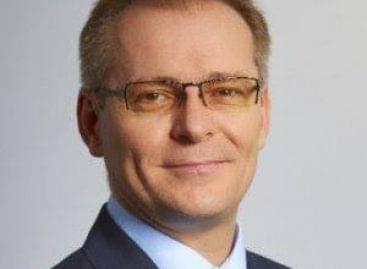 Sorry, this entry is only available in Hungarian.
Read more >