Seed production is a production alternative in the shadow of the Ukrainian grain market
Due to the presence of Ukrainian crops on the European market, Hungarian farmers should also establish themselves on several legs, in which seed production can be a viable alternative for them in addition to traditional field cultures – emphasized the State Secretary of the Ministry of Agriculture responsible for agriculture and rural development at the seed plant of Bayer Hungaria Kft. in Nagyigmánd on Thursday.
The state secretary highlighted that since irrigation is a fundamental part of seed production technology, this year's waiver of the agricultural water service fee by the state provided meaningful assistance to seed producers in those parts of the country where irrigation was necessary despite this year's wetter year. Zsolt Feldman said that Hungary is among the ten largest seed producing countries in the world, the Hungarian seed sector produced 350,000 tons of seeds last year, half of which reached the domestic and foreign markets. The state secretary pointed out that the trend of becoming self-sufficient in food supply has strengthened in recent years, and the processes necessary for this need to be accelerated. He added that due to the coronavirus epidemic, the supply chains were interrupted, which pointed out that the transition to self-sufficiency is essential. Zsolt Feldman spoke about how seed production is a strong, long-standing sector in Hungarian agriculture, and access to quality seed determines how the country's agriculture can perform.
Bayer is committed to Hungary
Gergely Fábián, the Secretary of State responsible for industrial policy and technology at the Ministry of Economic Development (GFM), believed that Bayer's latest development in Hungary is a joint success for Hungarians and Germans and also shows that the company is committed to development and a long-term presence in Hungary. As he said, the past period has shown that technological development and digitization have become extremely important, and this investment was realized in these areas, and thus fits perfectly into the Hungarian industrial strategy. Bertalan Judit Czunyiné, the government commissioner responsible for the complex development of the Economic Development Zone of North-West Hungary, emphasized: the knowledge present in the region provides a solid basis for the local economy to perform well even in difficult times, the county of Komárom-Esztergom can create the background for a new recovery through knowledge .
Balázs Győrffy, the president of the National Chamber of Agrarian Economy, stated that Hungary ranks seventh in the European rankings in terms of seed propagation area with 110-130 thousand hectares, while the seed trade is characterized by an annual turnover of about HUF 180-200 billion. Three-quarters of sales come from corn, sunflower and autumn cabbage rape, he added.
Krisztina Kárpát, managing director of Bayer Hungária Kft., said that HUF 8.2 billion of investments were made in Hungary in the last five years
Of this, 1.9 million euros were used for R&D purposes last year, the focus of which was sustainable management. Bayer has spent HUF 750 million on the fully automatic seed packaging machine line that has just been handed over, it was announced. He indicated that 30 percent of their seeds are sold in Hungary and 70 percent in Central and Eastern European markets. According to public company data, Bayer Hungária Kft., which employs more than 400 people, achieved a profit of HUF 4.8 billion with sales revenue of HUF 94.8 billion in the 2022 business year.
MTI/AM
Related news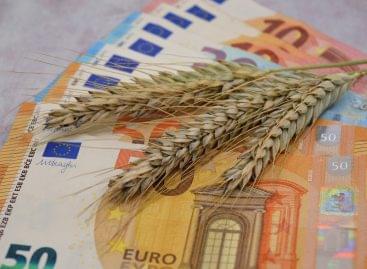 By the end of November, 125,000 farmers had received an…
Read more >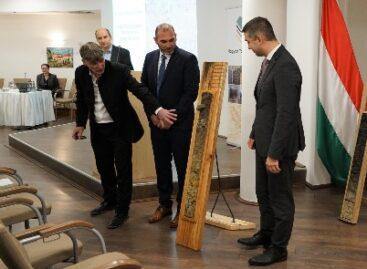 This year, the soil profile in Hódmezővásárhely was awarded the…
Read more >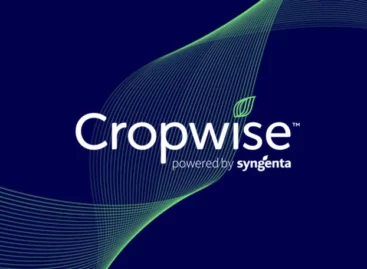 Syngenta's latest digital development, the Cropwise Seed Selector, has arrived…
Read more >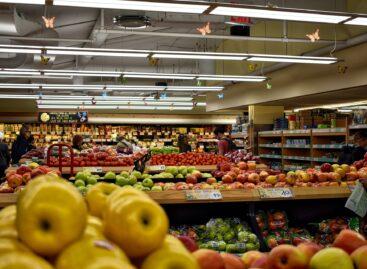 After the strengthening experienced in the first half of 2023,…
Read more >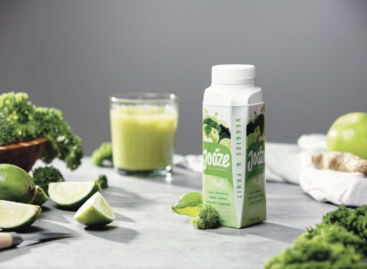 According to the 2023 Tetra Pak Index, when purchasing food,…
Read more >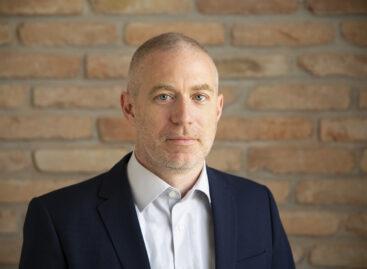 The most investments are expected in the field of ESG…
Read more >