Magazine: The call of the wild
Annual game meat sales in the Hungarian market represent a volume of 600-800 tons and the majority of sales is realised in the last few months of the year.
Per capita game meat consumption is approximately 0.3-0.4kg/person/year, which basically means a bit less than 2 game meat dishes a year. In order to increase this consumption level, two things are necessary: appearing with convenient ready-to-cook products in stores and engaging in closer cooperation with retailers.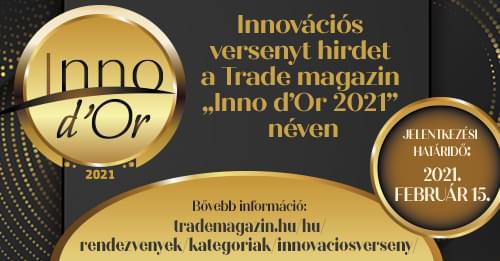 Ready-to-cook novelties
Dr Attila Lőrincz, game meat processing director of VADEX Mezőföldi Zrt. told: the company seeks to increase the level of game meat consumption in Hungary by supplying the market with top-quality game meat and game meat products. They have already built a processing plant and the processed game meat products made here will soon be available in Hungarian shops.
The Soponya-based company makes convenient ready-to-cook products from Hungarian game meat, from grill sausages through patés to marinated and sliced meats. In the launch period, they will be available in shops in frozen format, in exclusive skin tray packaging in 250-500g size. The packaging designs will feature recipes and videos that can be accessed via QR codes. A product that serves two people will typically cost HUF 1,200-2,500. Dr Lőrincz added that educating consumers about game meat and how to prepare it will be a priority in the company's strategy.
Getting closer to consumers
Márta Lelkó, sales manager of game meat processing company Öreglaki Vadfeldolgozó Kft. informed our magazine that typically those consumers are buying game meat whose income is above the average. She revealed that the higher the level of processing is, the smaller the product sizes are – plus the sales channels have also been changing recently. This way game meat products are getting closer to consumers. The company sells 90 percent of its products in the EU. Öreglaki Vadfeldolgozó Kft.'s premium game meat products are promoted at international trade fairs in their key markets of Italy and Germany.
No need to be an expert
Richárd Németh, marketing manager of Matusz-Vad Zrt. shared the company's experience that consumers show demand for products that are better prepared for cooking and they are willing to pay more for these. Matusz-Vad Zrt. has put sous vide game meat products on the market, making the category available to consumers with no knowledge about how to prepare game meat, too. The company reckons its main task is to popularise Hungarian game meat in Hungary and abroad. Their marketing communication is B2B oriented, targeting partners in their own channels.
Buying more types of products, but in smaller sizes
Gábor Ivánácz, managing director of Venison Gusto Kft. reported to us that a growing number of Hungarian consumers are looking for healthy game meats and game meat products in shops, but the level of consumption is still below the European average. Instead of their former 700g salamis, the company has started making 250g products. Shoppers prefer buying more from small-sized products – often from many different types – than one large-sized product.
Venison Gusto Kft. manufactures its products from the best Hungarian game meat varieties, using traditional recipes, but innovation work is also important for the company. Venison Gusto Kft. has taken a big step forward by opening its own shop in Budapest. Being present and selling online is a core element of their strategy, and their brand-building work calls attention to the fact that the products are Hungarian. //
Related news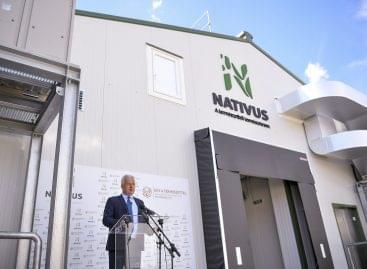 A game processing plant was established in Napkor, Szabolcs-Szatmár-Bereg County.…
Read more >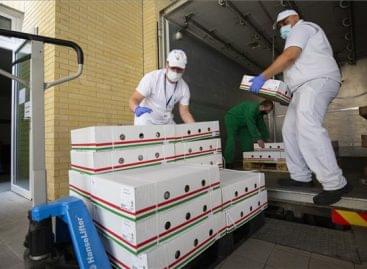 Ten thousand portions of game meat were offered and delivered…
Read more >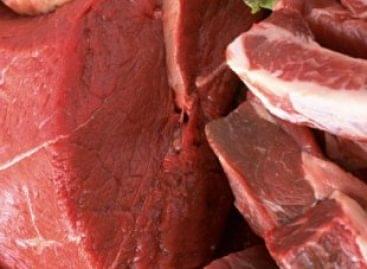 More than four hundred servings of ready-to-eat venison were handed…
Read more >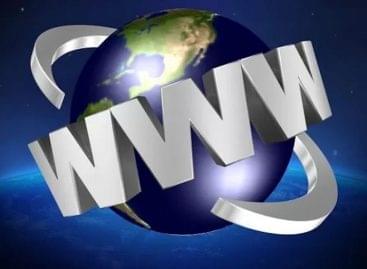 Starting from this year, companies operating online cash registers are…
Read more >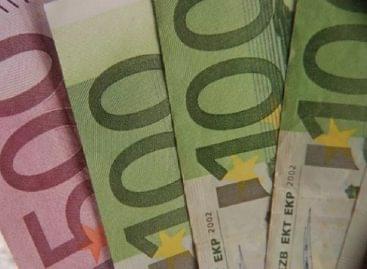 The digital euro must be a reality within five years…
Read more >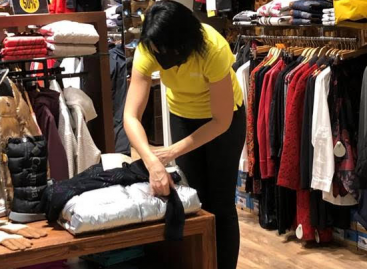 The 19-hour store closure has also reshaped our shopping habits…
Read more >