The necessary extra
The biggest mistake a bar or a restaurant can commit is being interchangeable. Quality or special ideas can make a place stand out – something is definitely needed, otherwise the place projects boredom or weakness. In the following, you find ideas and concepts from all over the world that any restaurant can use. It is a great experience for my guests to participate in making their dinners – mostly grilled meat, vegetables and fruit. Gonzalez BBQ is a franchise network in the Netherlands, offering a cold buffet with only the salads and dressings being prepared – everything else has to be prepared by the guests (meat, vegetables, etc) who can use the built-in lava stone grill. Many go to restaurants so that they do not have to cook at home and do the dishes afterwards. However, it has been popular for years in certain gourmet restaurants of the USA to book (sometimes weeks or months in advance) a table in the kitchen! It is true that this concept is not viable in many restaurants, due to lack of space or too many extra tasks for the staff. Still, it is a great idea to introduce the busy life of the restaurant's kitchen to guests, so that they can see from a close range what goes on behind the scenes. VIP experiences make guests feel even more of an insider. The idea comes from Hollywood, where else? VIP rooms used to have a great tradition in the past as well, but recently secret menus and dishes have also come into fashion. All this started with one restaurant owner leaving certain dishes off the menu, about which only insiders knew; there are places where secret dishes can only be ordered after telling the password. In some restaurants, the chosen few can sit in room hidden behind secret doors. These kinds of extra services could work well in small towns too. In a small New York restaurant, the two chefs serve every guest. Direct contact with those who cook increases consumer confidence. It is not just about exchanging a few words about the food, but business as well: the owner spares the costs of employing a waiter. The chefs also say it feels better for them to cook for "real" people and not just for pieces of paper on which the order is written. "Share your table" is a concept that builds on human interaction. It is successful all over the world, especially in rich countries – in Hungary we find it mostly in singles' parties. Sitting and eating with people you do not know might be uncomfortable for some, but is exciting for many. Experience is that the concept works best in small restaurants or Mediterranean-style places. In the busy European capitals, some open restaurants for one year only. If guests want to eat there, they have to hurry – the sense of unrepeatability lends an atmosphere of exclusivity to every meal. It may also be easier to grab the attention of the press this way. What is more, the whole project can be considered a test: some of these places later reopen, this time for a longer period.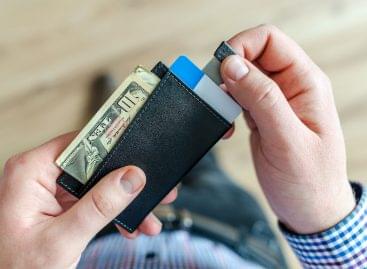 In the first ten months of this year, Hungarians used…
Read more >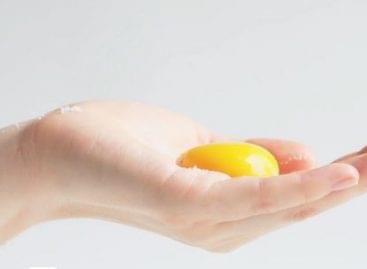 Sorry, this entry is only available in Hungarian.
Read more >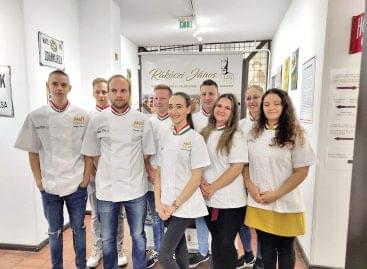 After the summer, the guild's sweeten 3.0 talent programme continued…
Read more >