Magazine: Hungary's negotiations on financial assistance discussed at the Business Dinner
On 26 April the topic of Trade magazine and Chain Bridge Club's Business Dinner event was the expected outcome of Hungary's negotiations with the EU and the IMF on precautionary financial assistance. Participants also discussed how the conclusion of an agreement would influence economic processes in Hungary.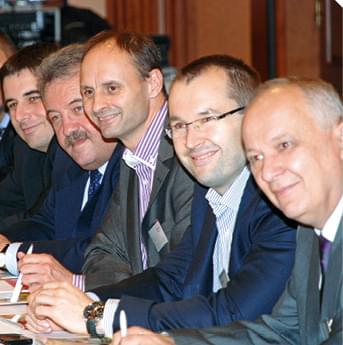 In his introduction economist Péter Róna stated that Hungary's food industry should first reconquer its domestic market and prove it to the international market that Hungarian groceries are world-class. Another economist György Zdeborsky told that due to the economic crisis banks retreated from granting loans and inciting an anti-bank sentiment does not help in solving this problem either. According to Péter Róna it is not of IMF's utmost interest to finance European countries (the USA has a robust 21-percent influence in the organisation). What is more, the IMF prepared for this year with a USD 600-billion loan scheme but it only has USD 430 billion at its disposal, therefore the economist forecasts a long and difficult negotiation process with strict conditions. György Zdeborsky reckons that the Hungarian negotiators are amateurs from many points of view and they are communicating badly. About the new Széll Kálmán Plan 2.0 Mr Róna told that a financial structure needs to be established that is capable of financing the production sectors because the current situation is critical. Mr Zdeborsky opined that Hungarian banks are capable of financing but return risks are high because of elevated interest rate levels, which means that granting loans remains a risky step for banks. We also heard ideas for cutting costs, for instance it would be advisable to have only 300 municipalities instead of the current 3,000; public transportation definitely needs restructuring; healthcare and higher education both need to be reorganised. György Zdeborsky warned that the IMF is not an investment bank – they finance structural reforms and not developments, the latter is the profile of the World Bank. Péter Róna reminded participants of the 15-20-percent shrinking that is expected in foreign-owned banks' loan granting activity, which is the result of their withdrawing HUF 3,500 billion worth of resources in the last 9 months from the Hungarian market. Mr Zdeborsky also told that as long as the level of VAT remains high in Hungary, those working in the black economy will not surrender their HUF 500-600-billion profit. Mr Róna added to this that in Hungary the state is weak and the different institutions are unreliable, personal relations are important instead – a reform in the deep structure would be absolutely necessary. He also spoke about the importance of integration in the food sector and told that food products with a high added value are needed, such goods that are featured in the portfolios of major companies.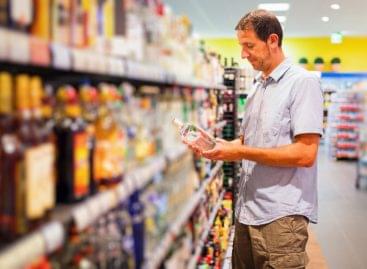 Sorry, this entry is only available in Hungarian.
Read more >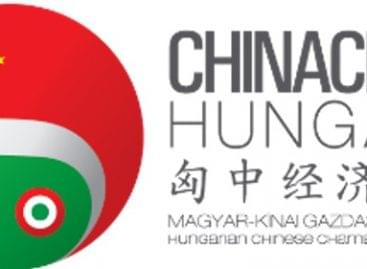 The Hungarian-Chinese Chamber of Commerce (ChinaCham Hungary) held the first…
Read more >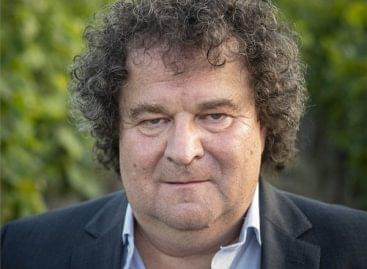 Áts Károly, the owner of the Áts Family Winery in…
Read more >