Fantastic Overall Season for Loctite
After his victory in the Porsche Carrera Cup Germany, the national one-make racing series, Nick Tandy (26) was among the hot contenders for the runner-up in the international Porsche Supercup at last month's finale under the desert sun of Abu Dhabi. And even if the young Brit sponsored by the General Industry business of Henkel ultimately missed bagging a double title, this hardly cast a shadow on his overall performance.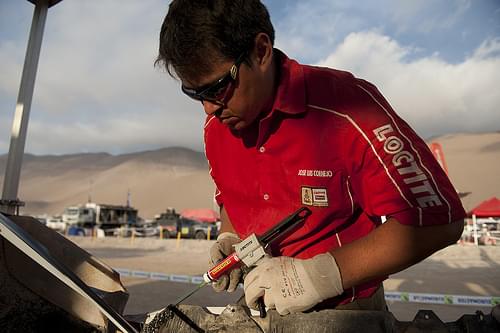 Realistically, the chances of actually making it to second place were pretty slim, but Tandy – driving for the Konrad Motorsport team – was determined to give it all he had. And things initially looked very good: shortly after the start, his Loctite branded 911 was leading the field. Then his dreams were shattered by an unlucky braking maneuver. Glancing off the rear wing of René Rast, title defender and new holder, Tandy's radiator suffered serious damage. And that was the end of the race for the latest Porsche Carrera Cup Germany champion.
His performance in this particular race did nothing to dampen the positive image that Tandy, who debuted in this race series only last year, has generated throughout the current season for himself and the Loctite brand. A double podium placing would simply have been the crowning touch to a magnificent season. At the dramatic finale of the Carrera Cup Germany in Hockenheim, Tandy's Loctite car was in the camera view finders for almost a full five minutes of circuit footage.
The actual figures may be just provisional, but media data projections are more than impressive. During the first five of a total of eleven Porsche Supercup races, the broadcasting tally by international sports channels has totaled over 100 hours – reaching an audience of just under eight million motorsports enthusiasts. Extrapolating this over the whole season brings the overall TV viewer count to about 20 million fans. Add to that the 1.5 million track-side spectators.
Loctite was always in view
And Loctite in particular was practically always in the forefront during the entire Supercup season. Henkel has been sponsoring this event at the European level for three years, and the Loctite logo has been a major eyecatcher on the bumpers of each of the 450 HP 911 Porsche cars in the field. In addition to that, Henkel has supported the mechanics in each team with a broad portfolio of high-performance quick repair and maintenance products.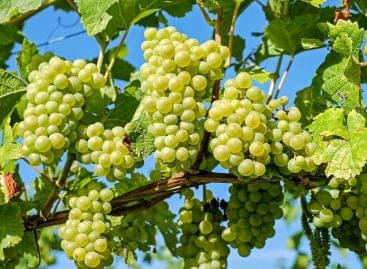 The Balaton Agrár Zrt. is building a grape processing plant…
Read more >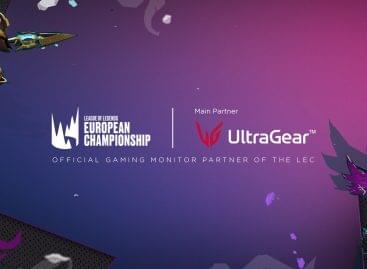 Sorry, this entry is only available in Hungarian.
Read more >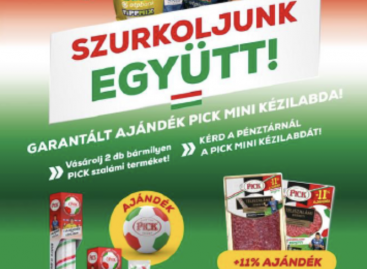 Let the year begin sportily! PICK will once again move…
Read more >