World novelty: Hungarian grass paper, which saves trees
The demand for grass paper is constantly increasing here, individual consumers and companies alike are showing great interest in the environmentally friendly alternative – this is what Cardex Európa Kft., Hungary's dominant company that distributes gift and packaging products, has recently officially presented "Green Grass" made of grass paper. product line. The production of paper, developed with the cooperation of Hungarian specialists, requires much less energy and is more environmentally friendly compared to the traditional one produced from wood fiber, thus every third tree can be saved from being cut down. In terms of capacity and raw material supply, the company is also prepared to produce approximately half of the bags and decorative packaging it produces from grass paper.
Around 3 million traditional decorative bags and 1.5 million meters of wrapping paper are distributed annually by Cardex Európa Kft., one of the largest players on the domestic market. The company, founded in 1991, makes up the largest share of its annual turnover with greeting cards and gift cards, of which 4-5 are sold annually. million units are sold. Unsurprisingly, the strongest demand is experienced in the last quarter: holiday shopping accounts for 65-70 percent of the company's annual sales. The company introduced its products made of grass paper, bearing the Green Grass brand name and developed with the cooperation of the company's specialists, to the Hungarian market two years ago, in 2020. The demand for novelty has gradually increased, which shows that environmental awareness and the choice of environmentally friendly goods are an important consideration for more and more consumers in Hungary.
A lot of water and energy can be saved with paper made from grass pulp
Grass paper has many advantages – for example, it can be produced using much less energy – compared to traditional products. Thanks to the grass pulp, one ton of goods is produced using three thousand times less water and thirty-two times less energy compared to paper made from wood fibers (the production of 1 ton of grass pulp requires only 2 liters of water and 137 kWh of energy, while the production of 1 ton of wood pulp requires 6,000 l of water and more than 5,000 kWh energy must be used). With this technology, every third tree can be saved from being cut down. Another great advantage of grass paper is that while wood can be transported from thousands of kilometers away, grass can be obtained much closer, usually within a maximum radius of 50 km from the factories. In this way, not only environmental pollution, i.e. carbon dioxide emissions, but also transportation costs related to production can be greatly reduced. In addition, in the case of grass paper, no chemicals are used, environmentally friendly, plant-based paint is used for their decoration, not to mention that grass bags and wrapping paper are 100 percent recyclable and compostable. As a result of all this, the ecological footprint is significantly reduced both directly and indirectly in connection with production and access to the market. – Today, products made from grass paper make up about 15 percent of Cardex's packaging materials, and grass bags are the most popular. In addition to individual customers, more and more companies are paying attention to the environmentally friendly product. The number of company orders is increasing dynamically, which is related to the fact that increasing environmental awareness is now a definite goal for many companies. A very good tool and expression for this is the heat bag, which provides an environmentally friendly alternative when giving gifts. – emphasized Balázs Pulay, managing director of Cardex Európa Kft.
The production of grass bags also provides an opportunity to earn money for the disabled. In the Cardex plant, the cord loops are placed on the bags manually, this task is mostly performed by employees with altered working abilities, who come to the company through state and local government companies. About 150-200 people get a job annually by making the bags.
Grass paper can be the revolutionary product of the future
Cardex is an advocate of environmentally conscious solutions, and only uses paper from sustainable forestry for the production of its products. It still markets many gift products that are made from bamboo in order to save trees or reduce plastics. These include wooden spoons, cutting boards or bamboo ballpoint pens that are considered personalized gifts. The company is currently investigating the possibility of making greeting card envelopes from grass paper as well. In the future, Cardex expects a significant production increase in the case of products made from grass paper, for which the necessary capacities are available at the company. In the event that the growth rate exceeds expectations, a new line of machines will be acquired. The technical conditions for this are available within the plant. The company is fully prepared for this year's Christmas season. At the end of September, the products were ready for delivery, and the first large batches will be delivered to stores in the following weeks.
Related news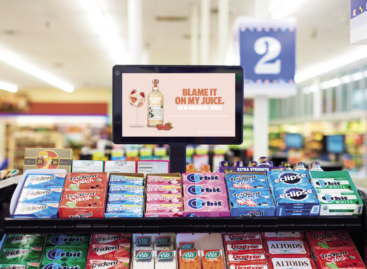 There is a kind of duality in the Hungarian POS…
Read more >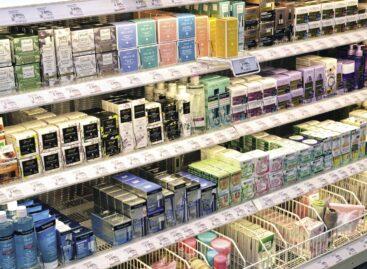 According to NIQ data on Hungary for the YTD July…
Read more >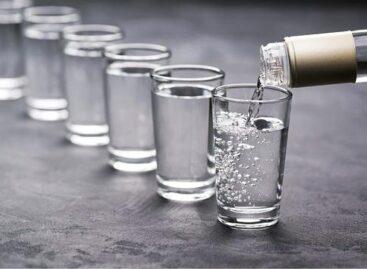 Egyes vodkamárkák forgalmára igen, ám a vodka kedveltségére nem volt…
Read more >
The online store of the Hungarian-owned Praktiker was among the…
Read more >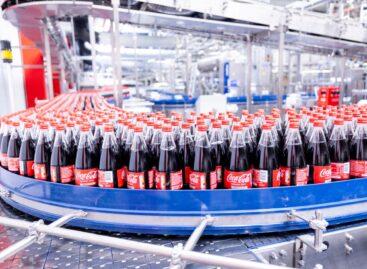 Coca-Cola HBC has invested €12 million in a new high-speed…
Read more >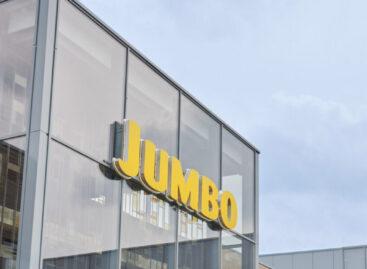 Jumbo needs international buying power to offer customers lower prices.…
Read more >