Cosmetics without dangerous ingredients
In the last two years the market of paraben-free products has been expanding slowly but steady, in terms of both value and volume. This is the result of more conscious consumer behaviour than before: more and more shoppers check product ingredients before buying, in order to avoid products that contain artificial components. There are also a growing number of consumers who are allergic to cosmetic products made with artificial ingredients.
Dr. Hauschka and Sonett products contain the plant itself, and not a chemically produced molecule that has an element of the plant in it. Judit Gulyás, managing director of Natura-Sophia Kft. told our magazine that seasonality isn't characteristic of these products. The online channel is becoming more important in sales. As for product size, larger products are more popular, e.g. 1-2 litre soaps and washing-up liquids. Recently the Sonnet brand has come out with a 'Sensitive' product line that targets consumers suffering from some kind of allergy.
Dr. Hauschka has just come out with a night serum. WALA, the manufacturer of these products is busy experimenting with natural decorative cosmetics, for which there is growing demand. Ms Gulyás told that they keep offering promotions such as giving away product samples free when buying a product. They also often launch products in a new, more favourable size. They don't believe in the power of price promotions as the main tool for increasing sales.
Superio Kft. is the distributor of Polish cosmetic products Ziaja. The majority of these cosmetics are paraben-free. The company's representative Tímea Kossár told us that partners and customers reacted really well to the SLS-, SLES-, paraben- and alcohol-free Equilibra products that they had started to distribute. The majority of shoppers find their products in drugstores and 'green' specialist shops, and they are willing to pay a higher price for these special cosmetics. Although demand in increasing for natural cosmetics, their share in total sales is still smaller than that of traditional cosmetic products. High aloe vera content Equilibra products are the perfect choice in many categories (bathing, body care, washing).
Töpfer has more than 70 years of experience in manufacturing high quality cosmetics. The products earned the organic certification in 1989 and have been BDIH-certified since 2007. Nagy Dávid, sales director of Hungarian distributor Trend-Direkt Kft. informed our magazine that they make sure to indicate all the important information about the source of ingredients and certifications on the packaging of Töpfer products. Töpfer products are made from components such as organic jojoba oil, organic olive oil and organic wheat bran.
Product lines are developed using consumer feedback and include the Mamacare and the Kidscare natural cosmetic ranges. Shoppers typically buy them in drugstores but the product ranges mentioned above are also available in Tesco stores. The main pillar of Töpfer's brand building in Hungary is interactive communication with mothers. They answer any question within 24 hours on the company's Facebook page. In addition to this, prize games are also organised to popularise these products.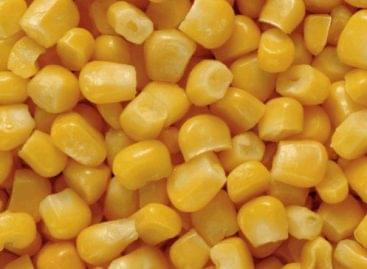 Six candidates of the maize breeding department of the Agricultural…
Read more >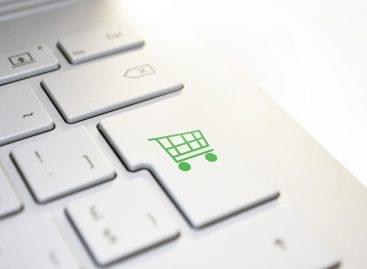 Sorry, this entry is only available in Hungarian.
Read more >