Travels around FMCG – Business Days 2012 – part 2
On Thursday the second section focused on the labour market and human resources. The moderator and first presenter was Randstad managing director Sándor Baja, who analysed challenges on the labour market and told that only about half of Hungary's active population is actually working. Few people have a part-time job, the level of mobility is low and there are many over- and under-qualified workers.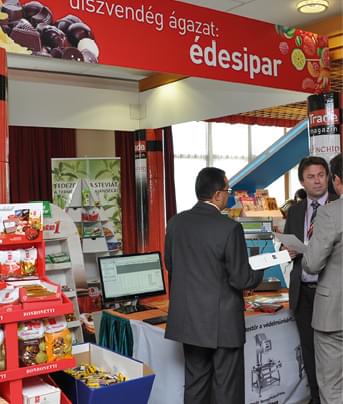 Frido Diepeveen, sales director with Randstad introduced innovative services that are completely unknown to many and revealed that operation costs can be cut with the help of HR. Éva Csatlós, HR director of Borsodi shed light on what a good coach is like and how they can help overcome difficulties. These days employers are deliberately looking for coach-type executives because on lower level they can perform this task using internal resources. Sara Lee HR director Edit Safrankó explained how her company transformed from a US-type firm to a European one because of market changes. This transformation necessarily entailed a new type of operation and system of requirements. After lunch the Brand Association's general secretary Zoltán Fekete looked back on the history of the FMCG sector, from the heydays in the 1990s through the downsizing after 2003 and the hard times of the current recession. He told that nowadays it is fashionable to scold brands and multinationals all over the world. Tamás Ács, managing director of Mars and president of the Brand Association analysed the role of brands in Hungary's economy and spoke about a study conducted by Trend International, according to which 56 multinational brand manufacturers in the domestic FMCG sector invested HUF 700 billion so far in the country, they employ 22,000 people and work with 30,000 suppliers. Mike Nixon, managing director of Nestlé Magyarország Kft. introduced the corporate giant behind the 'Good Food, Good Life' slogan. People all over the world buy 1 billion Nestlé products a day and the company has 29 innovation centres. The company's glocal strategy combines global thinking with the power of local management. Dr Ágnes Fábián, managing director of Henkel Magyarország Kft. spoke about brands, the key drivers of growth. Global brands are of vital importance and Henkel keeps innovating too: they have an initiative called Innolounge to support new ideas, through the marketing departments these are passed on to the innovation centres; realised ideas result in financial recognition. Judit Szalókyné Tóth, managing director of Nielsen is of the opinion that markets reward brand innovations. She told that economic recession did not speed up private label expansion because strong promotional activity from brands and good pricing policy reacted to the lowering consumption level and to the demands of conscious shoppers. In Hungary PL products' average share is 20 percent, while in Germany it is 32 percent an in the UK it is 42 percent. Csaba Guttengéber, Metropol's commercial director outlined the evolution of the free daily paper, the success of which is guaranteed by an objective approach, 30 percent of own content, special guest editors and 30 percent international content. For the roundtable discussion CO-OP Hungary sourcing and commercial director Tamás Csongovai and Dr Géza László, president of Product of the Year joined the presenters. Mr Csongovai said that private labels are not only becoming more muscular but more sophisticated as well. At the same time market leading brands are also getting stronger, while the middle category (B, C and D brands) is shrinking. Mr László mentioned the role of consumer consciousness: people don't like to give up the quality level they are used to, so brands must not consider the option of going lower. Feibra managing director István Justin was the moderator and first presenter of the confectionery roundtable discussions. He spoke about the confectionery and snack markets: they are growing in terms of value but shrinking in terms of volume. Krisztina Bélai, general secretary of the Association of the Hungarian Confectionery Manufacturers opined that the burden of the NETA (public health product fee) is detrimental to the sector. She brought statistical data to indicate that confectionery consumption in Hungary is below the European average, so there was need to introduce the NET. Norbert Schobert, owner of the Norbi Update brand believes in education and in consumers being responsible for their own health. Update's shop network did not experience the negative trends and their sales increased by 400 percent. Bizerba managing director Attila Illés told that the domestic market is too small and many companies cannot allow buying the latest technology, which leads to competitive disadvantages even in the region. Bizerba offers equipment and technology that improve efficiency and reduce operational costs. János Fábián, Storck's regional managing director thinks the NETA brought already existing problems to the surface. The black economy is getting stronger and many firms are forced to go out of business. László Pribula, business executive manager with Nestlé emphasised that groceries which meet existing regulations are not unhealthy. According to Zsolt Mayer, corporate relations director of Mars reminded that the confectioner sector is always willing to cooperate, e.g. in 2006 they agreed not to advertise for children below the age of 12. György Seregi, commercial director of Bonbonetti stated that it would be of strategic importance for the government to support the food industry. Balázs Pászti, vice-president of the Association of the Hungarian Confectionery Manufacturers said that a positive influence of forced innovation was the appearance of products without added sugar. The day finished with a Trade Marketing Club meeting, where Eszter Melisek, client service director of Nielsen spoke about virtual promotions, while Kornél Huber, strategic relations executive of Origo gave a presentation about the number of smartphone owners and mobile payment. The culmination of the evening was the Gala Dinner, where former Globus CEO Ferenc Kuti was presented with the Chain Bridge Club's Lifetime Achievement Award. Friday morning was all about communication; the moderator of the first section and first presenter was Péter Boros, president-CEO of Iglue who spoke about major communication developments and online innovations. Nielsen audience measurement director Csilla Vörös analysed advertising spending trends and patterns. Örs Országh, innovation expert with Magyar Telekom introduced the mobile wallet concept and its background. Sándor Nagy, managing director of G-Roby shared his experience in using mobile devices for selling FMCG products and spoke about their mobile app. Éva Magyarfalvi, Origo's senior team head shed light on targeted communication opportunities for mobiles and smartphones. Tamás Frei, managing director of Café Frei compared market building and development opportunities in Hungary and abroad. Krisztina Némedi, marketing manager with Kékkúti Mineral Water brought a 29-country joint project for value creation, to show how water, children and social responsibility are interconnected. Magazine director Brigitta Rácz and online sales executive Mariann Szabó from Femina.hu spoke about the power of the internet. Ringier sales director Katalin Miczinkó and Full Market Hungary CEO Zsolt Urbán revealed the reasons for and results of the two firms' cooperation. András Táncsics, product management director of Magyar Posta gave a presentation about the multi-faceted services of the Hungarian Post. Business Days 2012's final programme was moderated by communication expert Szilvia Krizsó: 'The Interactive Forum for Corporate Executives' brought together the president of the Hungarian Banking Association/Volksbank CEO Dr László Balázs and economist Dr György Zdeborsky, who discussed and analysed the most important economic issues in Hungary. Next year the Business Days conference will be held from 25 until 27 September in Tapolca.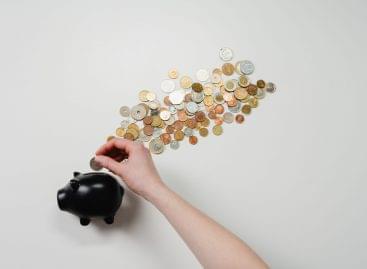 More than 70 percent of Hungarian business leaders expect payment…
Read more >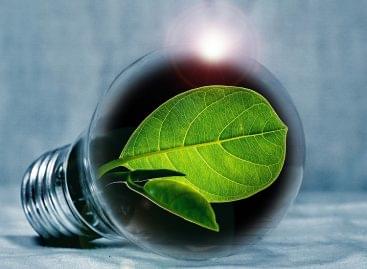 More and more people in the consumer society are choosing…
Read more >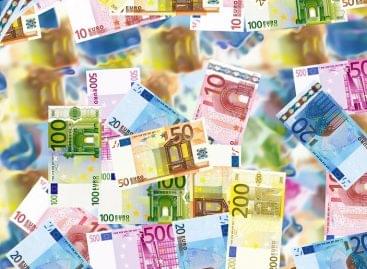 At its plenary session in Strasbourg, the European Parliament supported…
Read more >