Several companies join this year's World Food Day convoy
With a food donation convoy rolling through the historic streets of Budapest today, FAO and the Hungarian Food Bank Association aim to raise awareness on the problems of food waste and the growing double burden of malnutrition, in commemoration of World Food Day.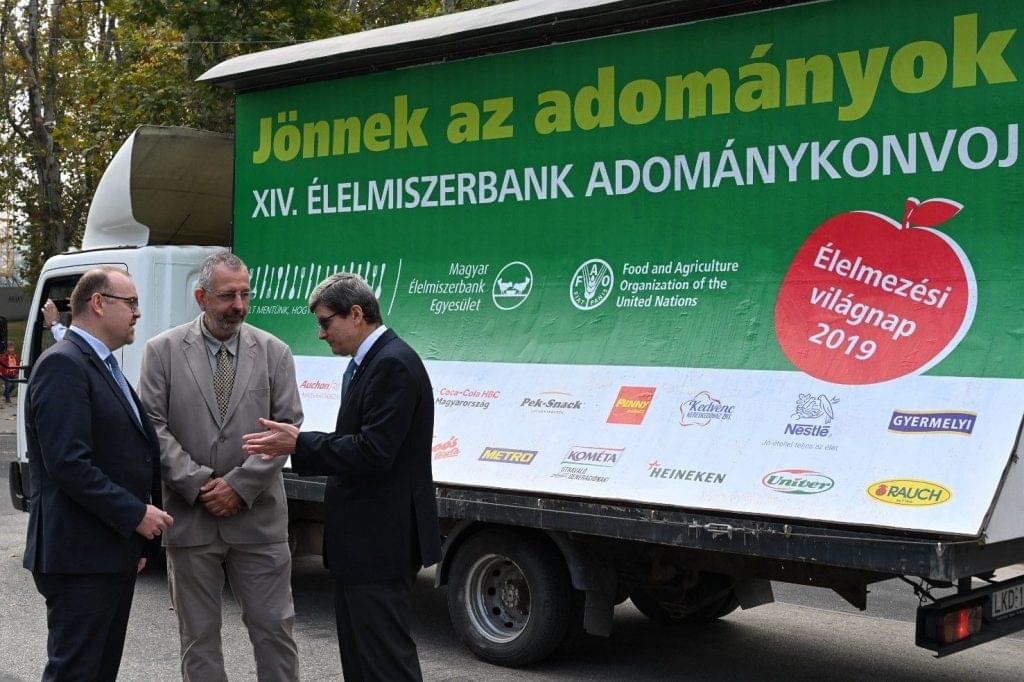 The tradition of this World Food Day convoy goes back 13 years, with each year's event designed to emphasize the fact that volumes of good food are being thrown away while global hunger is on the rise.
The convoy comprises heavy vehicles loaded with a total of 30 tonnes of food donations from 21 Hungarian and international private companies, headed towards families in need in Hungary.
According to FAO estimates, the world produces enough food to feed everyone, yet one person in nine suffers from chronic hunger, meaning that today, over 820 million people are suffering from chronic undernourishment. At the same time, one-third of the food produced worldwide is lost or wasted. The global cost of food waste is approximately USD 2.6 trillion per year, including environmental and social costs.
Before the convoy arrived at Budapest's landmark Heroes' Square, high-level representatives of FAO, the Food Bank Association and the Hungarian Ministry of Agriculture made their statements at a press conference.
"The fight against hunger is feeling new pressure," said Vladimir Rakhmanin, FAO Assistant Director-General and Regional Representative for Europe and Central Asia. "After a period of decline, chronic hunger and malnutrition are on the rise again globally, threatening to turn back decades of gains."
This year's FAO-Hungarian Food Bank Association convoy aims to inspire people to make changes, he said.
"The main message this year is that our actions are our future," Rakhmanin said. "It's time to renew our commitment and political support towards a sustainable world free from hunger and all forms of malnutrition."
Balázs Cseh, president of the Hungarian Food Bank Association, noted that everyone has a part to play in reducing hunger.
"When talking about World Food Day, we do believe it is important to emphasise that everyone can and must take action against wasting food," he said. "It is the responsibility of all of us, no matter whether it is a company, a private person, a civil organization or an authority."
As Cseh noted, the Association holds educational campaigns and awareness-raising actions for consumers, and works in close cooperation with authorities to find solutions for reducing food waste. "On this day – World Food Day – we would like to set an example where government, FAO, companies and the Food Bank stand side-by-side to bring change," he said.
Márton Oravecz, president of the National Food Chain Safety Office (NÉBIH), talked about the Hungarian approach to help rural communities through the support of the local economy and trade.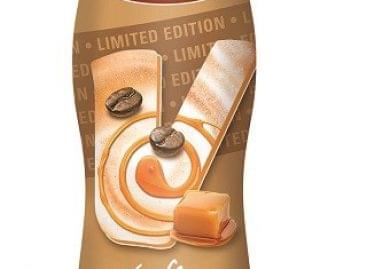 The family of OMV VIVA iced coffees will soon be…
Read more >
With nearly seventy different grill products, a wider selection and…
Read more >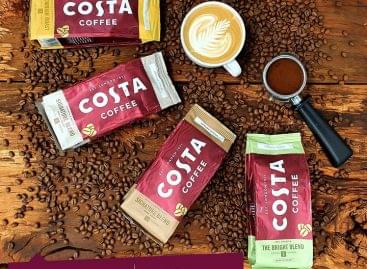 The Hungarian company of Coca-Cola HBC, is introducing numerous new…
Read more >
Close Window
Loading, Please Wait!
This may take a second or two.

Ez a honlap sütiket használ a felhasználói élmény javítása érdekében. A honlap további használatával hozzájárulását adja a sütik használatához.Értem Bővebben