We think differently and we do it differently (Business Days 2008, part 2.)
Participants in the "Without taboos" discussion held in the afternoon of the second day had to answer provocative and sometimes disturbing questions. Géza Miklósvári, CEO of FÁÜ-Pepsi Zrt received a Lifetime Achievement Award at the gala dinner held in the evening. Representatives of the retail sector in the "Without taboos" discussion included László Hovánszky, managing director of Metspa, László Murányi, CEO of Co-op, Kornél Saltzer, managing director of Spar, Tamás Szendrő, sales director of Csemege-Match and Tibor Zsombor, sales director of Metro, while the questions from manufacturers were conveyed by the two judges, Dr. András Köves, managing director of Bako Hungária, and Zoltán Tóth, owner of Grow Sales. Regarding the question of corruption, Kornél Saltzer noted that such cases have practically disappeared as a result of strict preventive measures introduced by his company. Mr. Murányi spoke about the need for transparent condition lists, with decisions taken at group level. In the opinion of Mr. Zsombor, this problem is not a thing of the past. Regarding the question of a code of ethics, retailers remarked that such a code exists, but not many manufacturers are aware of its existence. Retailers also pointed out that domestic manufacturers can only enjoy preferential treatment if they comply with quality and delivery standards and if there is demand for their products. The first two books published in the Lánchíd Tudástár series were presented by Zoltán Tóth, owner of Grow Sales. These are SOLD by Steve Martin and Gary Colleran and BRAIN VIEW by Hans Georg Häusel. He pointed out that training courses based on the sales system described in SOLD are already provided by Grow Sales. BRAIN VIEW is one of the most popular books used in German higher education. A presentation was held by professor Vilmos Csányi, an expert of human behaviour. He emphasised that our behaviour is influenced by our genes and since we cannot get rid of this influence, we should try to identify and accept it. We feel good in a community when we have many shared beliefs and aims. Such basic principles should be focused on in not only sales and marketing activities, but in management as well. Bence Tarr, coach spoke about the role a cultural anthropologist can play in improving organisational structures, especially when there is a conflict between a multinational corporate culture and a post-communist one. According to Dr. László Eszes, managing director of the Grow-group, humanity originally socialised for joint action, has started to shift towards individualisation, as seen in corporate careers. The higher people get, the lonelier they become, which is a topic often discussed during personal coaching. A joint meeting of Trade Marketing Klub and Lánchíd Klub was also held in the afternoon. László Benedek, sales director of Heineken and a board member of POPAI Magyarország spoke about this organisation formed by representatives of FMCG companies, retailers and display manufacturers. Tamás Barathy, from Spar Magyarország and also a board member of POPAI demonstrated the process of rearranging the interior of a store, focusing on special displays. The team of Master Course in Merchandising had installed special displays in the Spar store located on Bécsi út, resulting in a 20-30 percent average boost in sales of the products displayed, including a 90 percent increase for one. The third day of the conference focused on communication, with the role of moderator played by Sándor Baja, director of Eckes-Granini. Tamás Fülöp, business development director of TV2 spoke about the Brandcare integrated communication service provided by the channel, using the Men's Challenge campaigns developed for Procter&Gamble to illustrate the possibilities offered. Beata Biernacka, Central European research director of Discovery Networks talked about the findings of a recent survey conducted by the channel in 15 countries. Four main groups have been identified among young men: "Family men" (26 percent), with traditional, family-centred and conservative views, "Modern directive men" (34 percent), with a modern attitude and ability to handle several tasks simultaneously, "Self centred" men (26 percent), who focus on themselves rather than a family, and "Uncommitted" men (14 percent) who live for today and refuse all forms of commitment. Hungarian men have been found to be modern, purposeful and complex, with quite conservative views. Péter Geszti, owner of Akció-NSX showed us what is needed to make a good advertisement and to make communication work. Not all adapted ads work in a Hungarian environment. Ads have to make people laugh, because thy are full of stress, uncertainty and suspicion. As Hungarians are generally wary of the unknown, familiar people, situations and gestures need to be used. Successful ads are often a like a game. "You know what we want from you, but we'll entertain you in exchange". Max Linder, European communication and marketing director of MACtac, spoke about the colourful world of adhesive advertisements. He brought many examples of advertisements used on vehicles and other creative outdoor solutions. Though adhesive ads are not cheap, they are durable and can work efficiently over longer periods. A further advantage is that they can be used on unusual surfaces of any size. Floor stickers produce a short term, but intensive effect.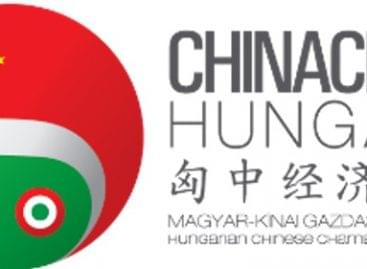 Sorry, this entry is only available in Hungarian.
Read more >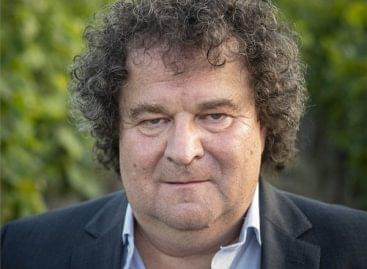 Áts Károly, the owner of the Áts Family Winery in…
Read more >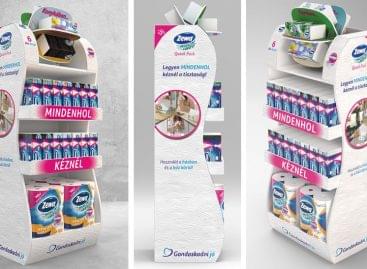 Unusually, the Shop! organization's Global Awards Celebration went online. On…
Read more >