'Turn on the siren, Marzipan!'
… – sergeant Pityke used to say to his dog in the famous Hungarian cartoon, when we were little. Already back then the Szamos brand was something special in the world of confectionery. Our magazine interviewed the company's new managing director István Justin.
T.M.: – The story of Szamos Marzipan started in a rented flat in the 1950s and today the group's annual sales amount to nearly HUF 8 billion. Until recently the owners, the Szamos-Kelényi family have been managing the business themselves. Why did they decide to appoint you as the managing director?
– The last 30-40 years brought considerable sales growth for Szamos. In order to be able to grow further, the company's structure needed to change, so the family established a holding to separate ownership and operative tasks. I was chosen to do the latter.
T.M.: – In the early 2000s you were the head of the successful confectionery company Stollwerck Budapest (which later changed owners and was renamed Bonbonetti). How has the market changed since then and what kind of new challenges do you see in the sweets industry?
– I stopped working for Bonbonetti in spring 2005, leaving the confectionery industry behind as well. My view is that the Hungarian sweets industry is in a worse position now than it was beck then. Multinational companies have rationalised their production at regional level, while several medium-sized Hungarian confectionery businesses have disappeared from the market.
T.M.: – Does having been appointed Szamos Marzipan's managing director also mean that the company's structure will be change? What does this mean in practice?
– The objective is to modernise internal processes and optimise the division of work. Adopting a classic management model means that production, sales, logistics and finances are separated at the second level. We have also created a key account position to strengthen domestic sales.
T.M.: – In the 1990s you also worked on the retailer side – I guess this can be an advantage for the company now, when you have to strengthen cooperation with retail chains.
– Well, Szamos Marzipan has traditionally had a good relationship with the retail sector. However, there are areas where we can strengthen our cooperation and make it more international. It is a possibility that in the future we will manufacture private label products for one of our retailer partners.
T.M.: – How much freedom will you have in managing the daily affairs of the company? You are now head of a company that used to be run by family members.
– This family has been creating immense value throughout the decades. Now they have realised that some things need to change, and this involves putting certain aspects of control and decision-making in the hands of others. The family's attitude is absolutely positive; we mutually respect and appreciate one another.
T.M.: – What kind of concept did you present to the owners? In which direction is Szamos Marzipan heading?
– A recent focus group study has revealed that Szamos is a very well known and strong brand, with many positive characteristics associated with it. The company has been cooperating with Austrian confectionery Haderer for more than 20 years, which can form the basis for exporting to Austria and Germany. This year we are investing HUF 330 million in production, e.g. modernising the production facility in Pilisvörösvár.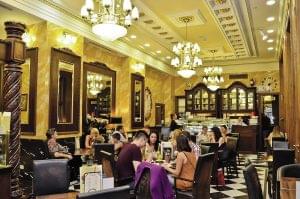 T.M.: – What are your plans at product level and when will you realise these?
– We are thoroughly analysing our product selection and considering entering new markets. The good news is that the survey has found: Szamos buyers would be happy to buy the brand in other product categories too. At the moment it seems that new products will appear in the portfolio next year.
T.M.: – Does being mainly a marzipan specialist limit innovation work in any way?
– Obviously this is one of the consumer attitudes, but there are also those who think differently. Our confectioners or the Szamos Café that opened in the vicinity of the Hungarian Parliament project a more complex image of the company. We have already launched non-marzipan products such as Gyöngy pralines and Harcipán energy bars.
T.M.: – You are talking about the company, your tasks and plans with great passion. It seems to me that this position isn't simply a job and a challenge for you…
– My friends and family say I was 'reborn' with this position. I am very happy and it is a great honour to have returned to my favourite line of work, the sweets industry. What is more, I was given the chance to do this at one of the flagships of the Hungarian confectionery sector. I hope that with our business results I will be able to say thank you to the Szamos-Kelényi family for putting their trust in me. (x)
Related news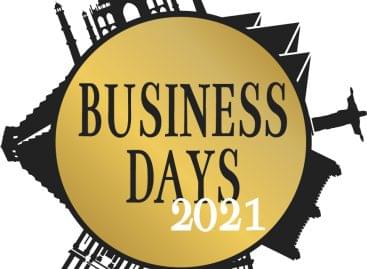 Nearly 800 participants turned up to discuss the 8th wonder…
Read more >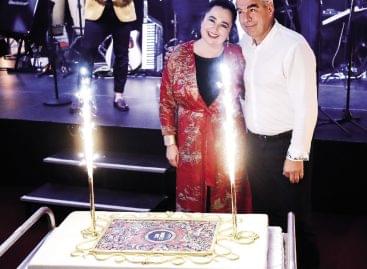 On Thursday morning Bálint Zsinkó, a member of the Chain…
Read more >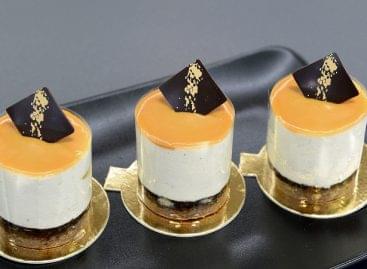 The caramel mousse of the Szamos Marzipan pear became the…
Read more >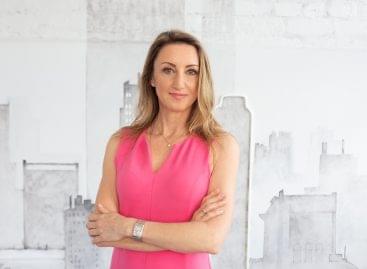 Adrien Sófalvi will perform the duties of marketing manager at…
Read more >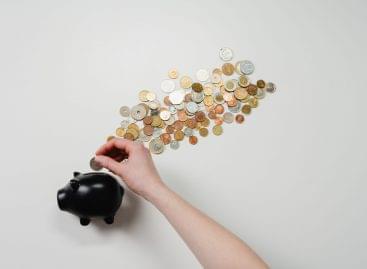 More than 70 percent of Hungarian business leaders expect payment…
Read more >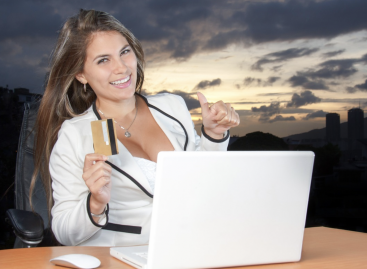 K&H crossed a line: in May, the number of people…
Read more >