Hungarian pears are already ripening, they are harvested by the end of October
The pear season is in full swing, one of autumn's favorite fruits is picked on domestic plantations until the end of October. In our country, pears are grown on nearly 2,000 hectares, including many landscape varieties. According to the overview of the National Chamber of Agriculture and the Hungarian Fruit and Vegetable Association (FruitVeB), this year's harvest will be better than last year's drought, but will not reach the average level.
The pear is particularly healthy and its uses are very versatile. One of our most diversely colored fruits is the pear, which dazzles consumers with its colors ranging from green to yellow and brown to red. Its delicate, sweet taste is unique, and it can be easily obtained and stored in autumn and winter. Today, we know more than 4,000 varieties in the world, many varieties are also grown in our country, including summer, autumn and winter pears. The name winter pear refers to after-ripening and shelf life, these varieties are harvested in autumn and then ripened further in cold storage. The smaller, soft, summer pears ripen in June, several of the winter varieties can be kept until the following spring, so the consumption season of pears is as long as that of apples.
Traditional local varieties of pears are also grown on the individual orchards, which are locally developed varieties adapted to the specific growing area
They are mainly found in home gardens and scattered orchards. State-recognized domestic varieties are also available in public cultivation, but due to their environmental needs, their cultivation is specific to each landscape. For example, Csengő pear and Gyöngy pear are characteristic of the Southern Great Plain, Fehérvár pear and Köcsög pear are grown in South and Central Transdanubia, Kétszertermő pear, Tüskéskörte and Sózó pear are characteristic of Western Transdanubia, Maróti winter is a variety of the Danube Bend.
Growing pears is not an easy task, we can only meet their environmental needs in certain areas of our country
Maintaining the appropriate atmospheric humidity is essential, especially when growing autumn and winter pear varieties suitable for commodity cultivation. That is why the western Transdanubian part of the country (Somogy, Vas and Zala counties) is suitable for growing pears. It is not by chance that the industrial pear plantations were established in these areas. In our country, farmers grow pears on 1,865 hectares. The largest number of plantations can be found in Szabolcs-Szatmár-Bereg county, the size of the production area is about 505 hectares, farmers grow pears on 412 hectares in Borsod-Abaúj-Zemplén, 198 hectares in Heves county, and 165 hectares in Zala. Unfortunately, the cultivated area has been continuously decreasing in recent years. The average annual yield can be estimated at 20-25 thousand tons, which largely satisfies the domestic consumption demand. The import comes to the stores with the aim of expanding the selection, in the amount of about 5,000-6,000 tons per year. The crop estimation data for this year are not yet available, but it can already be seen that farmers can count on higher yields this year than the previous year, but the amount of the crop will still not reach the average level. One of the reasons for this is the April frost damage to the southern Transdanubian farmlands, and another reason is the aging and loss of condition of the plantations.
The delicious, sweet, unique-tasting fruit is easy to obtain and store in autumn and winter, but it is not as popular as apples
Although pears contain many minerals – potassium, calcium, sodium, phosphorus, magnesium, iron, boron, fluorine, zinc, copper, manganese, selenium – and vitamins (A, B1, B2, B3, B5, B6, C, E , K, J) also contains. Due to its composition, it can help prevent many diseases in a natural way. The fruit is primarily eaten raw, but it can also be widely used as an ingredient in main dishes or desserts. You can make soup out of it, use it as jam or compote, spicy chutney, but you can also make brandy out of it. Pears go very well with blue cheeses, whether in salad, risotto or pasta sauce. Similar to quince, due to its high pectin content, it can be used to make cheese (a sweet, dense dessert, dense fruit jelly), and after apples and carrots, it is also a popular basic ingredient in baby food.
If you buy ripe fruit, you can store it in the fridge for 1-2 days, but it is recommended to eat it as soon as possible
Very ripe fruits should be processed and used immediately. When buying, we always think about what we will use it for. Ripe soft fruits can also be used for steaming, smoothies or cakes. Do not put other fruit next to a very ripe pear, because it spoils more easily. Since unripe fruits are after-ripening, they can be kept for longer in a well-ventilated, cool place, just like apples. Then it is worth wrapping them individually in paper.
NAK/FruitWeb
Related news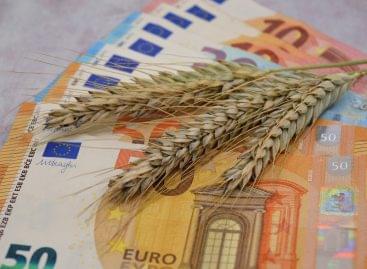 By the end of November, 125,000 farmers had received an…
Read more >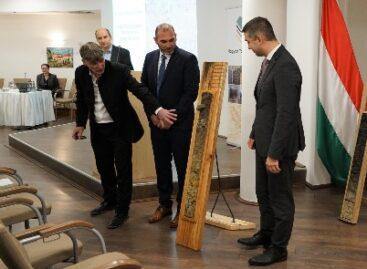 This year, the soil profile in Hódmezővásárhely was awarded the…
Read more >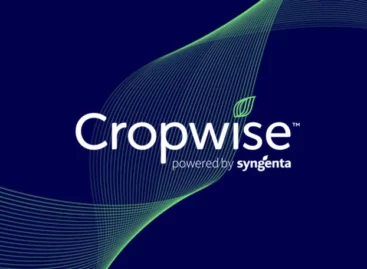 Syngenta's latest digital development, the Cropwise Seed Selector, has arrived…
Read more >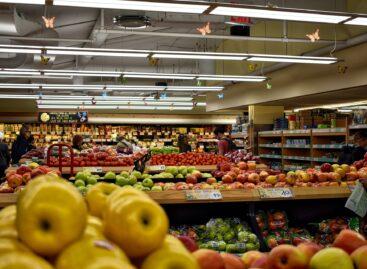 After the strengthening experienced in the first half of 2023,…
Read more >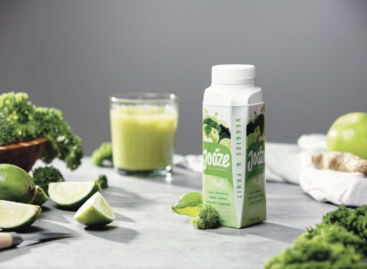 According to the 2023 Tetra Pak Index, when purchasing food,…
Read more >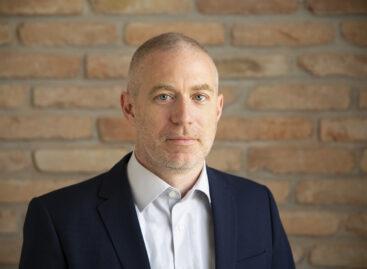 The most investments are expected in the field of ESG…
Read more >