From Hungarian salami to wild garlic
– This year's Anuga showed that the food sector is capable of remaining stable even at the time of crisis, because people will always have to eat – Dierk Frauen, the president of the Federal Association of the German Retail Grocery Trade concluded Anuga. The three most important experiences of the Hungarian reporter: 1. Despite the crisis there are nearly 50 Hungarian companies that want to grow, for instance PICK-Szeged, Kométa, Pápai Hús 1913, Mirsa or Hiksz. 2. Changing consumer habits do not affect everyone the same way. The positions of market actors change differently. For example, the decision makers in milk sector seemed rather gloomy, while in the drink and beverage pavilions experts discussed opportunities for growth. 3. The BRIC countries (Brazil, Russia, India and China) have an increasingly strong influence in shaping world trends. If demand grows in these countries, everyone can feel it. One of Anuga's most spectacular parts is the meat section. We quickly found the stand of Alcisa and PICK. According to Gábor Ámann, PICK-Szeged's commercial and marketing director the company came out of the crisis as a winner in Germany, because German consumers go to restaurants less often than before, but they like to eat well at home. It is also favourable that the Japanese took a liking to PICK's mangalica products. Kométa 99 Zrt. also had its own stand. Company CEO Giacomo Pendranzini concluded his experiences as follows: – There was a great demand for Hungarian products, especially for salami. Our company's export focuses on high quality salami, cooked ham and the Kemencés product range. Most companies try to meet changing consumer requirements by coming out with new, top quality products, just as Kométa does. This year 47 Hungarian exhibitors participated (there were 83 two years ago) in Anuga; the number of Hungarian visitors was about the same: 300. Germany was represented by 888 companies and China was present with 404. Peter Groethuis, the food project leader of Anuga told our magazine: – The proportion of foreign exhibitors has decreased somewhat, especially among countries from Central and Eastern Europe, with the exception of Poland. This October 61 percent of visitors came to Cologne from foreign countries: 153,500 from 180 countries – 10 percent less than expected. Márta Kakuk represents Messe Köln in Hungary. She spoke favourably about the 17 independent Hungarian participants: – They came with well-planned concepts and set up excellent stands. Let me add that not all companies should focus on Anuga, many could achieve bigger success at specialist fairs. She also thinks that the collective Hungarian stand is now too small to present products optimally or to engage in business negotiations in a confidential atmosphere. On two days, PRIMOM Enterprise Supporting Fund of Nyíregyháza organised meetings for Hungarian businessmen with potential foreign partners. PRIMOM is a member of Enterprise Europe Network, they cooperate with 600 partners from 40 countries. Project manager Gábor Takács informed us that during the two days entrepreneurs from 26 countries conducted 242 business talks. Agricultural Marketing Centre supported 30 companies who used the collective stand: Pápai Hús 1913 Kft. is one of the large companies, they brought 14 products to Anuga. Marketing manager Tímea Győri and Alexandra Ihász from the foreign retail department told us that their main profile was ham production and 75 percent of their sales were realised in Hungary. Ziegler Kft. was present with its salty and sweet wafers. – Cheese wafers are our leading product, realising one third of our turnover. However, we also make chocolate wafers with 13 different seasonings – says owner János Ziegler. Their annual turnover is HUF 300 million and export manager Gábor Bombera tells us that 28 employees work for the company. Refrigerating company Mirsa participated in Anuga for the 11th time. It is a family company that looks for the market niche, offering special products like frozen parsley leaves, dill and wild garlic, tells us director József Losó. Hiksz Kft. came to Anuga for the first time. They produce 8 types of sheep milk products in a village called Bokor. Sales director Dr Éva Márta Tasnádi hopes that their presence might result in export contracts.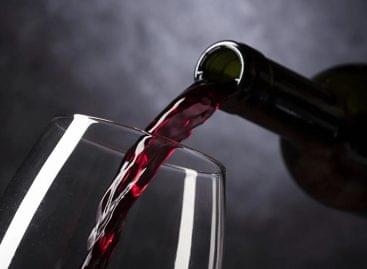 Sorry, this entry is only available in Hungarian.
Read more >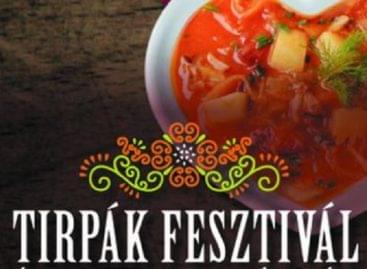 Sorry, this entry is only available in Hungarian.
Read more >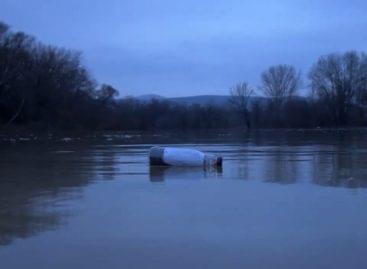 Almost nine tons, a total of 1256 bags of waste…
Read more >