Magazine: Rapid beauty solutions are popular
Last year sales in the hair care category increased by 6.9 percent in value. The premium and natural hair care product segments were growing especially fast. According to Bianka Perge, retail marketing manager of L'Oréal Magyarország Kft., one of the most important tasks is to educate consumers about the benefits of using a wide range of hair care products in combination. As for the various retail channels, while back in the early 2010s two thirds of hair care product sales were realised in the food channel, by the end of 2015 drugstores became the main place for buying these products. This trend continued in 2016 when 52 percent of sales were realised in drugstores.
One of the most influential trends in 2016 was premium hair care. Among product ingredients the newcomer was oil, which is now a component of many hair care products. The L'Oréal Paris Elseve Clay product range cleans the scalp and combats dehydration throughout the lengths and ends. The popularity of rapid beauty solutions is growing, as people have less time than before but they need to look perfect in every situation these days. In line with this trend, dry shampoos are conquering the heart of consumers. In 2016 two dry shampoo products were launched under the L'Oréal Paris Elseve brand, and express conditioner sprays also turned up on the shelves of drugstores.
Bianka Nagy, brand manager of Henkel Magyarország Kft. is of the opinion that consumers are spending more on hair mask products because they understand their function better. Sales of hair masks improve more in volume than in value. As for the shampoo category, volume sales hardly grow but value sales are increasing by nearly 7 percent, due to higher demand for premium products and products that offer a solution to special problems. A growing number of consumers want to purchase products with natural ingredients and demand is also increasing for specialist products, e.g. combating hair loss, dandruff or split ends.
Year after year, Henkel Magyarország Kft. launches numerous innovations in the hair care category. The company has 6 brands (Syoss, Gliss Kur, Schauma, Essence Ultime, Schwarzkopf Men, Seborin) and nearly 200 products in the category. Last September they came out with Schwarzkopf MEN shampoos. This February sees the debut of the Schauma Nature Moments range: these products contain 100-percent natural ingredients, they are free from colouring agents and silicone, and they are dermatologically tested.
Zsuzsa Tabár, junior product manager of Target Sales Group Kft. told our magazine that according to feedback from shoppers on one of Hungary's most popular women's websites, Inecto Naturals Coconut hair conditioner was the most popular hair care product in 2016. This large-sized product contains 100-percent organic coconut oil and is sold at a very good price. What is more, the product is vegan and animal testing free. Sales data support consumer opinion: the conditioner and the matching shampoo products realised the highest sales in the hair care category last year. Inecto Naturals products are also available in argan oil version. Two types of Savoderm Med shampoo for sensitive scalp appeared in dm drugstores last year.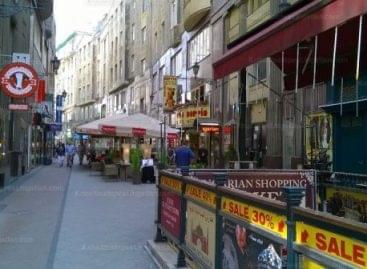 In 11 shopping streets in Budapest, brought together by the…
Read more >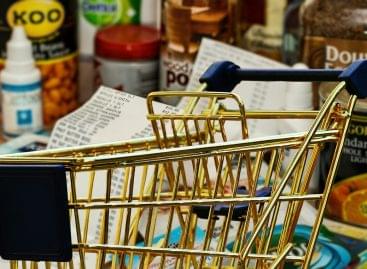 The outlook for the Hungarian economy is favorable. Compared to…
Read more >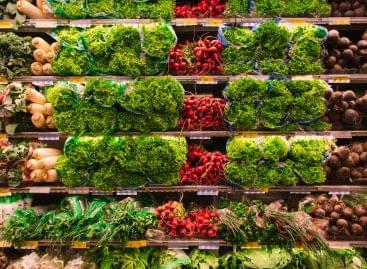 The government has increased co-financing for the Common Agricultural Policy…
Read more >