Magazine: Make an effort for my money!
Let's examine the question how restaurant staff should behave to make guests spend more, be satisfied with the services and come back another time. One thing is for sure: a restaurant owner's best partner in selling food and drinks is staff that is satisfied. What kind of psychological tricks owners, waiters, baristas and bartenders can use? For instance waiters should know perfectly well what they are serving and what the food is made from.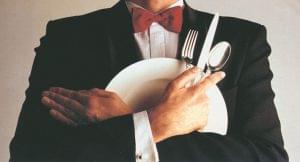 In the long run, restaurant owners can increase their revenue if the average consumption grows. Often one good question or recommendation is enough to make the guest spend more money. Revenues are higher in those restaurants where dessert is recommended to be had with coffee (or the other way round), food is paired with a drink or a salad, snacks are offered with beer, etc. Just do the maths: if a restaurant serves 50,000 guests a year and on average they start to spend 100-200 forints more, the sales increase is HUF 5-10 million a year!
Most guests can be influenced with little tricks when ordering. One of these is complimenting the guest for their choice – they will feel reassured. The waiter needs to smile and nod slowly when recommending a dish. They can also suggest ordering a dish that isn't on the menu and call the attention of guests to new items. When the guest already trusts the waiter, they should recommend a starter or a small dish. In certain cases it is a good idea to inform guests about discounts: people like to save money and they are willing to pay a price for it – said US financial wizard Lee Iacocca.
What about tips to waiters? For a waiter it is key to smile all the time and maintain eye contact with the guest they are talking to. Knowing the guest's name or the dishes they like means instant success. It is the waiter who should speak first and last: saying hello when the guest enters and good bye when they leave. A bit of small talk never hurt anyone either. One of the things that waiters can do is this: calculate the sum the guest will pay before bringing them the bill, and if it is something like HUF 9,000-9,500, when most guests automatically pay HUF 10,000, it is a good idea to recommend a dessert, a digestive or a coffee – this way the waiter might double the tip.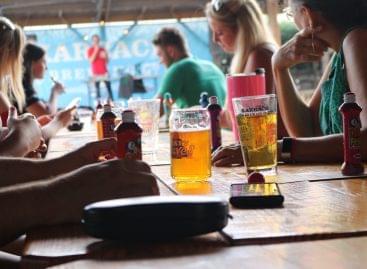 In Serbia, the interiors of restaurants could be opened from…
Read more >