Magazine: Stricter rules make life more difficult for freight forwarders
As global trading develops, demand is increasing for the services of shipping and logistics companies. Market players are focusing on a customer-centred service. According to Zsuzsanna Niklós, sales director of SCHENKER International Shipping and Logistics Kft., price is the most important decision making factor in the freight forwarding and logistics market. Csaba Árvai, managing director of Raben Trans European Hungary Kft. talked to our magazine about the lack of qualified drivers and the introduction of axle weight measuring stations. Árpád Ander, business development director of FM Logistic revealed that constant changes in regulation make life difficult for service providers.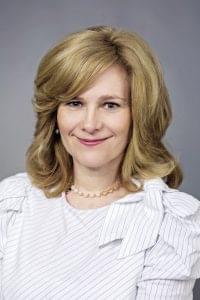 Zsuzsanna Niklós
sales director
SCHENKER International Shipping and Logistics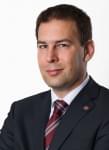 Csaba Árvai
managing director
Raben Trans European Hungary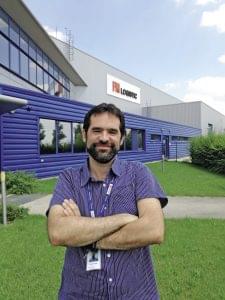 Árpád Ander
business development director
FM Logistic
Miklós Petromárkó, head of sales at Nagel Hungária Kft. analysed German rules, for instance that the driver isn't allowed to stay in the truck for their 45-hour rest period; if they break this rule, the driver is fined EUR 500 and the company must pay EUR 1,500 as a punishment. The problem is that there aren't enough quality rest areas. We learned from Ferenc Újszászi, business development manager (Hungary, Slovakia) of Quehenberger Logistics that there are many logistics service providers, but they offer few new-type services. His company has introduced the Track&Trace system and their own tracking application, L-Base. Edit Harangozó, managing director of RBT Europe talked about the recent changes in the market's regulation. More and more countries are introducing rules which are trying to protect their own shipping companies, e.g. the minimum wage law in Austria, Germany and France.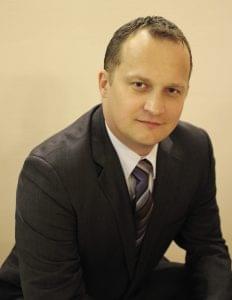 Ferenc Újszászi
business development manager (Hungary, Slovakia)
Quehenberger Logistics

Edit Harangozó
managing director
RBT Europe
Nagel Hungária Kft.'s experience is that goods are now delivered faster than before and partners also want service providers to be more flexible. One of the difficulties is that major multinational chains use their own documents for receiving the goods – they practically don't treat the shipping documents of service providers as official documents. RBT Europe's view is that logistics processes are becoming more complex, and without a proper IT background a shipping company can't stay in the competition. FM Logistic opines that due to the shortage of qualified workers, today the question isn't who delivers the goods cheaper, but who can provide the service at all. The company's view is that prices are still low, but the requirements of customers keep getting higher.
Quehenberger Logistics is aware of the fact that greener and more sustainable operation have become customer expectations by now – this is why the company is considering the purchase of electric vehicles. Raben Trans European Hungary Kft. is convinced that automation, system development and IT solutions are absolutely necessary, in part because there aren't enough skilled workers. SCHENKER International Shipping and Logistics Kft.'s experience is that many freight forwarders go out of business. The workforce shortage isn't only a problem for shipping and logistics companies, but also for their customers. Quehenberger Logistics does the tasks related to regional distribution for one of the biggest tyre manufacturers, and they also transport the products of a multinational drugstore chain to a neighbouring country. Their partners also include the biggest automotive industry companies in Hungary and their suppliers.
Raben Trans European Hungary Kft. provides partners with storage and freight forwarding services. They offer complex logistics solutions that include customs, duty and VAT affairs management. On demand they also do the administrative tasks related to using the Electronic Public Road Trade Control System (EKÁER). FM Logistic focuses on the storage of FMCG products, domestic distribution and international shipping. The company has prepared for the increasing turnover generated by e-commerce, for instance they have developed the e-Shopper solution and have opened a new x-Dock platform in Dunaharaszti.
Nagel Hungária Kft. offers deep freeze storage and distribution services for food products in many countries. In 2016 they moved to new premises situated in Alsónémedi. The new warehouse meets the highest requirements and the company now has nearly 20,000m² for providing their services. DB Schenker is part of worldwide network. In Hungary they provide partners with a full range of freight forwarding and logistics services. Customers are very much interested in the company's rail freight transport services to China. RBT Europe's customers prefer the company's 'comprehensive goods transport' service. This is one of the most cost-efficient types of shipping. The company makes great efforts to keep customers updated on the details of the shipping process.
Related news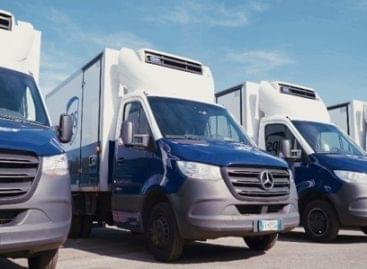 UPS announced plans to acquire Bomi Group, an industry-leading multinational…
Read more >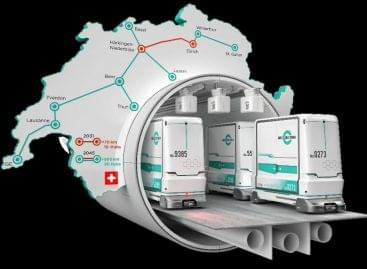 Switzerland's new Cargo Sous Terrain (CST) logistics system is the…
Read more >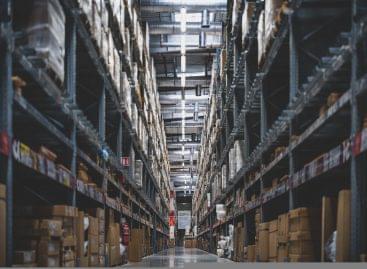 The new logistics center of the JYSK store chain built…
Read more >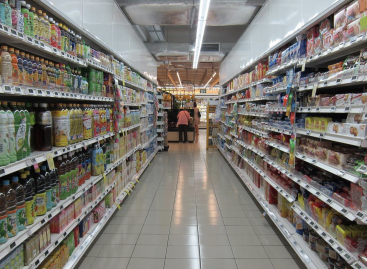 Ever-increasing energy prices result in unexpected steps. Some European retailers…
Read more >
As of this fall, it will be possible to farm…
Read more >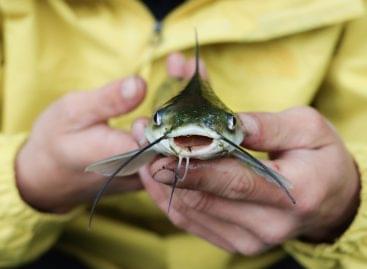 The complex development of the breeding technology of three indigenous…
Read more >