Magazine: Heroes and survivors (part 1)
Trade magazin and Lánchíd Club organised their 5th Business Days conference in Tapolca on 21-23 September. More than 400 participants convened at the event, where on the first day Trade magazin's editor in chief, Zsuzsanna Hermann welcomed participants in the morning section, titled 'There are many of us Supermen and Superwomen' and moderated by Dr András Köves, leading consultant of Interim Management Resourcing.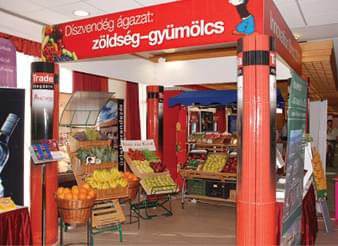 In his introductory speech he highlighted the fact that agriculture, food industry and retail influence the fate of 1.5 million Hungarians and produce 20 percent of the GDP. Ferenc Varga, head of the SME development department in the Ministry for National Economy spoke about the significance of FMCG retail and its 42-percent share in total retail. György Jaksity, president of Concord told that the level inflation is likely to grow and spoke about possible scenarios – from total collapse to a flourishing economy. Judit Szalókyné Tóth summarised Nielsen's domestic and international research findings as regards the consumer confidence index. She revealed that 44 percent of the EU's population expects an upturn but the same proportion is only 23 percent in Hungary. Thanks to a 5-5-percent price increase, Hungarian households spent 3.2 percent more on food in the first six months than in the same period last year but volume sales declined by 2.3 percent. Levente Almási presented findings by PricewaterhouseCoopers about businesses' possible expansion to neighbouring countries. Gábor Gergő Soltész, deputy CEO of FHB Bank pointed out the necessity of investment activity and the hidden traps in economic recovery without investment. The second and third sections of the conference examined the state of play and market opportunities in the fruit-vegetable sector. Zoltán Házi, CEO of the Budapest Wholesale Market was the moderator of the second section, who stressed in his speech that there is both domestic and international demand for Hungarian products. Dr Zsolt Feldman, deputy state secretary of the Ministry of Rural Development elaborated on the topics of developing local and regional sales opportunities, new financing solutions and the Agricultural Széchenyi Card programme (launched on 1 August) – about which Zoltán Szép, business development director of KA-VOSZ spoke in detail. Agriculture expert Dr Gábor Udovecz used data by Eurostat to show that with an annual 117 kg/person vegetable consumption Hungary is in the medium range in Europe, while our 83 kg/person annual fruit consumption puts us in the lower third of countries. President of FruitVeB Dr Béla Mártonffy analysed conditions in the sector and stated that we can be hopeful. At the same time he also called attention to the fact that fruit prices are 31 percent lower than vegetable prices. DG SANCO of the European Union wishes to standardise the packaging of tobacco products, indicating just the brand name, quantity and a health warning (including visual elements and covering 90 percent of the pack's back) on a single-colour pack. Lawyer Dr Orsolya Görgényi informed participants that the proposed ban on putting tobacco products in visible places in-store could create an unwanted precedent for the treatment of other legally sold products too. At the end of this section there was a roundtable discussion, in which Tibor Kujbus, the managing director of Reál Hungária Kft. told that the fruit-vegetable category is one of the most difficult to manage in stores located in residential areas. Ágota Kiss, sector manager of SGS recommended to actors in the fruit-vegetable sector to prevent quality problems by having the products checked as early as possible, before they reach stores. Zoltán Sánta, market development manager with GfK told participants that 99 percent of Hungarian households buy fruits and vegetables, the most popular products are apple and potato, while households purchased pepper the most often (20 times) last year. László Dicse, senior buyer of Metro told that the company's goal is to establish close cooperation with domestic farmers and cooperatives, helping partners with volume forecasts and joint marketing activities. Ferenc Ledó, president of Dél-Kertész spoke about the everyday problems of growers, from low yields through obsolete technology to lack of capital. He told that growers' sales organisations (TÉSZ) currently cover 20 percent of fruit-vegetable sales and the objective is to raise this level to 40 percent in 5 years. Rondó's managing director Mária Sigray informed the audience about modern, paper-based packaging solutions for fruit-vegetable products. József Rácz, Premiumfrucht's managing director and moderator of the third section touched upon the effects of the Spanish cucumber scandal on Hungarian growers and introduced the profile of the ideal retailer. Dr József Losó, MIRELITE MIRSA Zrt.'s CEO stressed that the cooling industry would be glad to receive stable, good quality base material from fruit and vegetable growers. József Ruskó, owner-managing director of Duna-R Vetőmag Kft. is of the opinion that the number of species needs to be reduced because not all of them are competitive enough. Grower László Kiss focused on financing problems: banks often treat fruit and vegetable growers the same way as farmers, despite that they are exposed to a lower level of weather risk. At the end of the first day participants relaxed by watching a movie in 3D – courtesy of LG – and at the Update garden and pool party. Norbi and Réka used the help of a chef from Gundel to prove that everyone can find a healthy dish on the Update menu card, no matter what kind of food they like. Pálinkas from Hunnium Kft – Ital Magyarország and wines from VinArt Wine House, Tokaj Oremus Winery and Egri Korona Wine House guaranteed that the day would end in high spirits. Day 2 started with introducing the new economic strategy and its legislative background, moderated by Zoltán Poór, president-CEO of PannonMill. He asked Dr Zoltán Gyaraky, head of department in the Ministry of Rural Development to explain how the revitalising of country life is connected to the food industry. Mr Gyaraky told that the key issue is added value: currently 60 percent of our food export is unprocessed products, which ratio needs to be improved, especially because 65-70 of our food import is processed products. CBA vice-president Vilmos Lázár opined that domestic retailers can help farmers a lot if they are provided with competitive products at competitive prices. Tamás Éder, the president of ÉFEOSZ underlined the fact that both horizontal and vertical integration, plus transparency were essential for the development of the food industry. Teréz Torjákné Amberger, head of office at the Hungarian Competition Authority missed the issue of market orientation from the ministry's report. OKSZ secretary general György Vámos spoke about the negative effects of the 27-percent VAT. András Patai president of the Tobacco Industry Association told that in the eastern part of the country the industry employs 20,000 people and the sector contributes 2.5 percent of budget revenues. Zoltán Fekete, secretary general of the Brand Association was of the opinion that the ministry's strategy does not speak about taxation issues. (To be continued)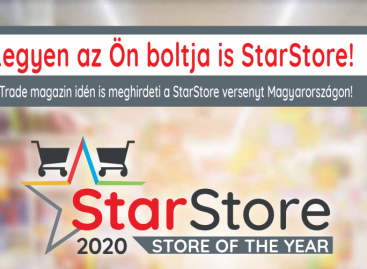 Trade magazine is announcing a StarStore (formerly known as SuperStore)…
Read more >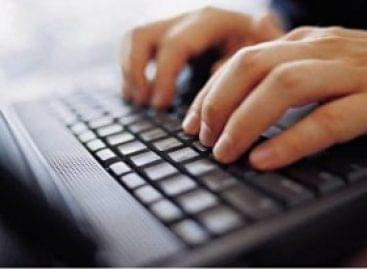 Sorry, this entry is only available in Hungarian.
Read more >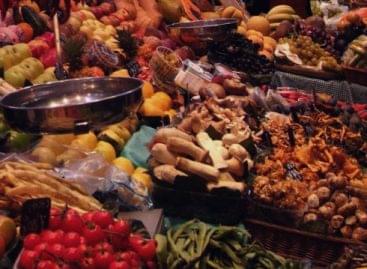 A producer car market will open on Saturday in the…
Read more >
Close Window
Loading, Please Wait!
This may take a second or two.

Ez a honlap sütiket használ a felhasználói élmény javítása érdekében. A honlap további használatával hozzájárulását adja a sütik használatához.Értem Bővebben