Magazine: Sense or sensibility: rational thinking or emotions? (Part 2)
Trade Marketing Club and POPAI organised their annual 'I love trade marketing' conference on 18 February. This time the one-day conference was focusing on the role of emotions in the shopping process. Bibiána Balanyi, president of Mensa International spoke about the differences in the shopping habits of average and exceptionally intelligent consumers. A non-representative survey conducted with the participation of 485 Hungarian Mensa members revealed that 61 percent of Hungarian Mensa members are men and 39 percent are women. They are typically city-dwellers with an income above the average: 32 percent of them earn more than net HUF 300,000 and 20 percent earn more than net HUF 200,000. They love shopping online, 80 percent of them do so, mainly buying consumer electronics and books. They buy things because they need them or because they want to reward themselves. 52 percent make a shopping list, 60 percent enjoy shopping and 70 percent have already purchased something just because it was in promotion.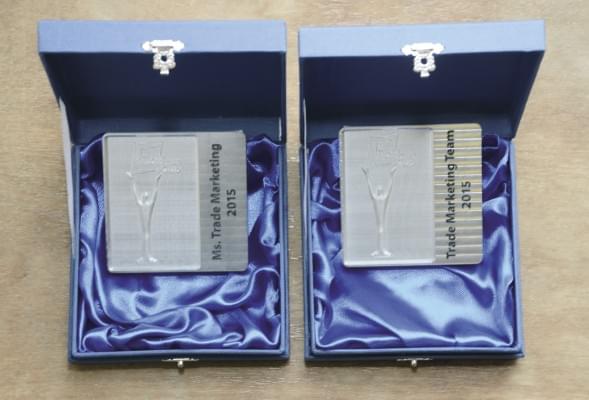 Judit Iglódi-Csató, vice president of the National Trade Association (OKSZ) analysed the role and usefulness of emotions in communication. She stressed that words aren't enough, something extra is needed to make consumers pay attention to the message, something that surprises them. Those who speak on behalf of a company always represent the company or a brand when they talk. It is very important for them to find the line that separates the corporate sphere from the personal one. She used Coca-Cola slogans – from 1886 until today – to illustrate what message the beverage giant was trying to get through about its brand in certain periods, e.g. in 1980s emotions dominated in messages, but from 2015 the company decided to focus on the product again to motivate consumers for buying, as sales had been declining despite the emotional attachment of consumers.
After the lunch break Anita Varga, marketing manager of Rossmann introduced the drugstore chain's new image communication strategy. She told that by 2014 Rossmann had 180 drugstores all over Hungary, offering more products at lower prices than its competitor. Despite these facts people were thinking of Rossmann as a somewhat rigid, conservative and not very characteristic chain. Rossmann was unable to reach younger consumers, so the company decided to adopt a new communication strategy that highlights Rossmann's modern and youthful character, with stores that serve the needs of trendy, cosmopolitan young adults and families with a large selection of products. With television commercials around the theme of 'What is it that women want?', Rossmann managed to change the way consumers think about the drugstore chain and this also translated into sales in the last two years.
Márta Pálfalvi, corporate relations and communication director of Heineken Hungária gave a presentation on the relationship between brands and Generation Y (18-30 year old consumers). For instance for the members of this generation Apple, the world's most valuable brand is only number two in popularity behind Nike, which is ranked only 17th in terms of value. Ms Pálfalvi pointed out that these days in CSR activities it is brands that are used as a platform, e.g. we don't say Heineken Hungária is a responsible company – we say Heineken or Soproni is a responsible brand. This constitutes a paradigm shift and a good example of this is the campaign with Soproni beer that assisted job seekers, called Refreshing Help from Soproni. Heineken's latest campaign was focusing on responsible beer drinking. 'Dance More, Drink Slow' was implemented with the participation of Dutch top DJ Armin van Buren. A worldwide survey has revealed that in the 21-35 age group it is now 'cool' to enjoy alcoholic drinks responsibly.
Tamás Csongovai, purchasing director of Co-op Hungary Zrt. told how Coop has been sponsoring the Hungarian Olympic team for many years. Coop is a retail chain that can identify with the positive image of the Olympic Games, which at the same time can also be used to build communities. This year they are going to do a similar campaign as back in 2012: during the London Olympics 26 Hungarian Olympic athletes participated in a roadshow that visited 3,000 stores in 102 towns and villages all over Hungary – the campaign was combined with a prize game. A t the end of the day Ágnes Csiby and Ildikó Kátai announced the winners of Trade Marketing Club's competition: in 2015 Kinga Pál, Spar Hungary's in-store/outdoor advertising manager became Trade Marketing Manager of the Year, while Vajda Paper Kft.'s trade marketing team – Daniella Burján, Tibor Dombi and Zita Viktória Radajkovics – were named Trade Marketing Team of the Year.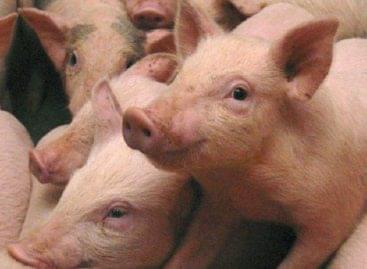 In April, exports fell by 37.2 percent in euro terms…
Read more >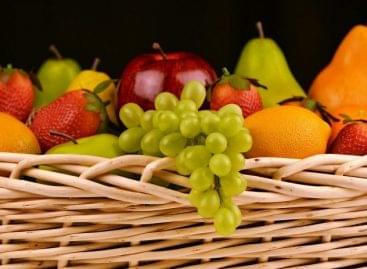 Every year, about 50 green non-governmental organizations can receive support…
Read more >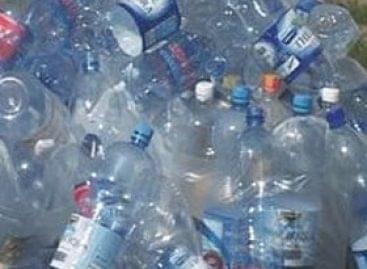 PET bottles equipped with GPS transmitters have been launched on…
Read more >