Facing the challenge in New York – part 7
From July Roland Oláh, formerly the chef of Café Erté, tries his luck in the USA. He regularly reports to our magazine: 'On Monday I go to DB Moderne Bistro on 44th Street. The chef is Olivier Müller from Alsace, who used to work in a 2-Michelin star French restaurant. When I enter the kitchen it is a madhouse, because it is lunchtime.
The chef told me to work with a guy called David, we would be doing the starters. The ystem is the same as in other Daniel restaurants. 200-300 people book on Friday and Saturday evenings and 80 can be seated at the same time. The place boasts 2 New York Times stars – not too bad, but I have to admit this is not my dream job.
Every Monday, Wednesday and Friday we order 20-25 lobsters and it is my task to disassemble them and cook them in court bouillon. I work extremely hard and the chef likes my work and my attitude, but the others treat me like I just came from cookery school. I help others when I have time and some of the guys started calling me Machine, because I work so hard. On my first day it was the chef who told me take a 10-minute lunch break, he rally pays attention to us.
I used the USD 1,400 that I saved to buy plane tickets for my family. When I arrive at JFK I am really nervous, I have not seen my wife and daughter for 5 months. When the door opens we finally meet and my daughter tells me: I LOVE YOU – when we last met she hardly knew a few words! Then comes a family hug and with my wife we are crying like children…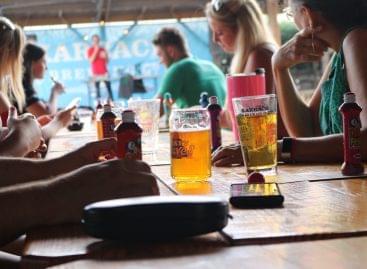 In Serbia, the interiors of restaurants could be opened from…
Read more >