Magazine: Mouth care: consumers look twice at every penny
According to Dr Mária Magdolna Dima, a Teva (Elmex) consultation partner and head of the preventive dentistry department at the Heim Pál Children's Hospital, only less than 1 percent of Hungary's population has intact teeth and people's teeth in general are in much worse condition than they were at the turn of the millennium. Ditta Harsányi, Teva Hungary's scientific manager advises to brush our teeth after every meal and to use tools such as dental floss or mouth wash, in order to thoroughly clean the parts between teeth.

The average Hungarian only uses 2.5 tubes of toothpaste and one toothbrush a year. Only one third of children have intact teeth at the age of 5 and 70 percent of people only go to the dentist when they have a problem. Just like in many other fields, a polarisation process is taking place in mouth care. Financial difficulties make lots of people spend less on oral care – these people tend to buy cheaper, universal products. However, Teva's exert opines that those who have already understood the importance of oral hygiene are looking for special products. Teaching children about oral hygiene is crucial, therefore Unilever started cooperating with FDI (World Dental Federation) in a programme, which teaches 6,000-7,000 children why it is important to brush their teeth regularly and provides them with toothbrush and toothpaste. Currently the toothpaste market is in stagnation in terms of value, while volume sales dropped moderately. Szilvia Baranyi, brand manager with Henkel Hungary told our magazine that the premium segment's market share reached 50 percent and cheaper toothpastes represent only 14 percent of the market, with a negative trend. According to Márió Végh, oral care category activation manager with GSK, shoppers became much more price sensitive in the last two years and try to buy their favourite mouth care brands when there is a promotion. Unilever's experience is that children's toothpaste, teeth whitening, sensitive teeth and bleeding gum are key areas where demand for special products has been increasing. The main segments of the mouth care category are toothpaste, toothbrush, mouth wash, dental floss and denture adhesives and cleaning products. For 2012 GSK expects growth, with the driving force being their Sensodyne and Parodontax products; in addition, Corega and Aquafresh can also contribute to the good performance. Henkel's Vademacum product family welcomed a new member: scientifically tested Vademacum Pro Medic is available as 75ml toothpaste and 75ml 2in1 toothpaste and antibacterial mouthwash; the latter works exactly as a mouthwash if mixed with water. With its fluoride content, Pro Medic strengthens and protects teeth structure. Another novelty by Teva is the meridol Halistos product range that fights bad breath. Elmex Erosion Protection is also new; this product line protects tooth enamel from erosion and dental caries. Another Elmex toothpaste, Intensive Cleaning is going to be launched soon. GSK develops new products with a proactive attitude as these days the key to success is preventing problems. Unilever's new Signal Sensitive Expert toothpaste contains HAP Mineral, the same mineral that teeth are composed of. This material integrates into open dentine canals to prevent the uncomfortable feeling resulting from having sensitive teeth. As for communication strategies, GSK has the first in Hungary to use 'word of mouth' marketing in the oral care category. Henkel's Vademacum brand participates in every Henkel & Schwarzkopf multi-brand consumer promotion. Last year their own webshop opened at www. schwarzkopf.shopline.hu and they communicate with buyers on Facebook.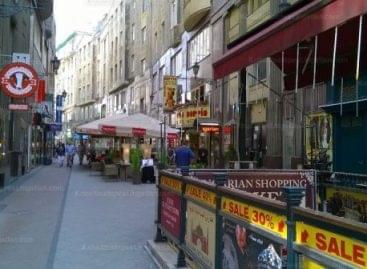 In 11 shopping streets in Budapest, brought together by the…
Read more >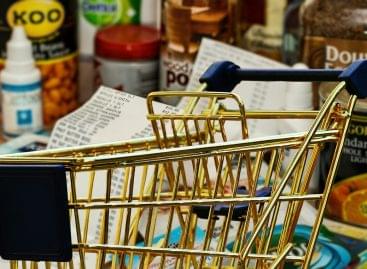 The outlook for the Hungarian economy is favorable. Compared to…
Read more >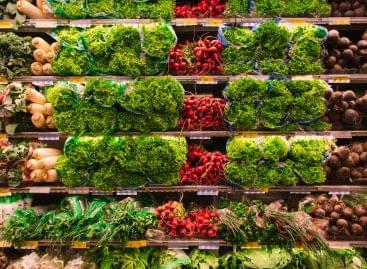 The government has increased co-financing for the Common Agricultural Policy…
Read more >