FAO: Why we need bees for a nutritious future
Disappearing pollinators can mean losing some of the nutritious food we need for a healthy diet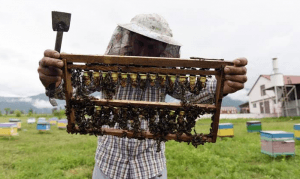 It's early May in one of Spain's most prolific honey-producing region, and Julio Solana Muñoz is worried. The third-generation beekeeper has noticed that the flowers in the fields near his town aren't anywhere near as numerous as they were even a year ago. His hives are dying off, too. In recent years, the mortality rate for his bees has climbed to nearly 35 percent.
Bees are critical to the economy of Fuenlabrada de los Montes, Julio's hometown. Its honey is known as some of the best in Europe, and the region is responsible for nearly 10 percent of Spain's honey production. Yet, bees are just as vital elsewhere in the world: three out of four crops across the globe producing fruits or seeds for human use as food depend, at least in part, on pollinators such as bees.
"Bees mean life," Julio says. "Without them, most of the crops you are used to eating wouldn't exist."
In Fuenlabrada de los Montes as well as elsewhere, bees are under threat. Present species extinction rates are 100 to 1 000 times higher than normal due to human impacts. Insects will likely make up the bulk of future biodiversity loss with 40 percent of invertebrate pollinator species – particularly bees and butterflies – facing extinction.
Changes in land use, intensive agricultural practices, monocultures and pesticides have all fragmented and degraded pollinators' habitats. Globalization also facilitates the transmission of pests and diseases, which poses special threats to the pollinators themselves. Furthermore, extreme weather associated with climate change is hindering pollination by desynchronizing the demand (flowers in bloom) with the supply of service providers (abundant and diverse populations of pollinators).
The decline of pollinators could have disastrous effects for our future of food. Their absence would jeopardize the three-quarters of the world's crops that depend at least in part on pollination, including apples, avocadoes, pears and pumpkins. And enhancing pollination isn't just about mitigating disaster – with improved management, pollination has the potential to increase agricultural yields and quality.
For many of the smallholder farmers who grow crops which depend on pollination (such as cocoa and coffee), a dearth of pollinators could mean less income and greater vulnerability to hunger and malnutrition.
In recognition of the critical role of pollinators in food production and food security, FAO is promoting pollinator-friendly practices in agricultural management. For example, FAO provides technical assistance to countries on issues ranging from queen breeding to artificial insemination to sustainable solutions for honey production and export marketing. FAO also coordinates the International Pollinators Initiative, which monitors pollinator decline, identifies solutions and builds capacity to manage pollination for sustainable agriculture.
But the rest of us play an important role, too. As citizens, we need to urge our governments to increase collaboration among national and international organizations, academic and research bodies and networks to monitor, research and assess pollinators and pollination services. Farmers can help maintain pollinator abundance, diversity and health by ensuring that farms have food resources and shelter continuously available to pollinators.
In Fuenlabrada de los Montes and elsewhere, protecting pollinators such as bees helps maintain biodiversity and vibrant ecosystems as well as protects the crops and livelihoods that are central to a #ZeroHunger future. Let's recognize the central role that pollinators play in ensuring food security around the world.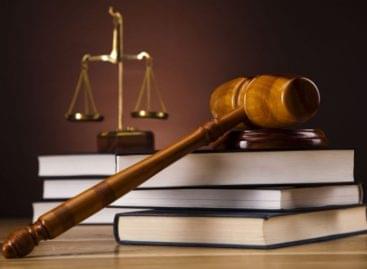 This year, the government will support the production of products…
Read more >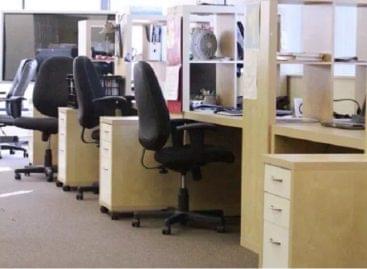 With the partial revival of the economy, the expectations of…
Read more >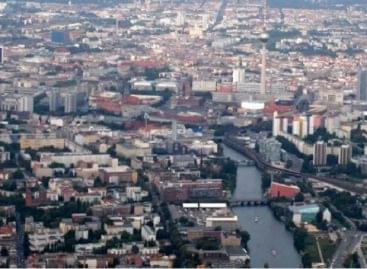 Germany's exports jumped significantly in June, at double-digit rates, in…
Read more >