Digital revolution in the warehouses
Zsuzsanna Niklós, sales, tender and marketing director of Schenker Kft. told Trade magazin that in line with increasing market and partner demand, they keep widening the range of dry and refrigerated goods transportation services, especially in sea and air transport. From the company's 5,000m² cross-dock warehouse they take goods to every part of the country, and start international collective transports and receive import cargo.
Dániel Tóth, automation specialist of STILL Villástargonca Kft. explained that manual warehouse work creates a competitive disadvantage. The new trends is integrating robotics, automated guided vehicles (AGV), automation and artificial intelligence (AI) technology into warehousing and logistics processes as much as possible. STILL Kft. has developed the neXXt fleet software for traditional forklift trucks, which has opened a new horizon in the fleet-type management of forklifts. The company also offers materials handling robots to partners. Mr Tóth told that in most warehouses both classic and automatic forklift trucks are used. Demand is on the rise for Li-ion battery operated machinery and AI-based data analytics.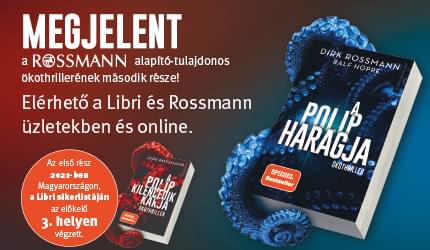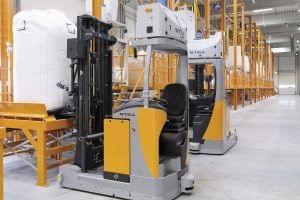 Waberer's Szemerey Logisztika Kft. (WSZL) does domestic freight forwarding and complex warehouse logistics services. They are the biggest market player, with 215,000m² of warehouse space and 2,500 workers, from which 1,100 work in warehouse logistics. We learned from Gergely Perecsényi, head of FMCG warehousing at WSZL that the company does in-depth analysis to identify partner needs and recommends tailor-made service packages them based on the results. The complex logistics package they offer to customers involves warehousing, transportation, packaging and special services. WSZL's co-packing division provides value-added services too, such as labelling, repackaging or pallet repair.

Digitalisation creates great opportunities in the logistics sector, as digitalised and connected warehouses can simplify processes and increase productivity. Zoltán Horváth, managing director of Jungheinrich Hungária Kft. told our magazine that the company specialises in selling materials handling equipment and warehouse machinery, and in optimising processes. They are the market leader in developing intelligent intralogistics systems. Their innovation activity concentrates on partner needs. They reckon that the key to flexible and economical operations is the adoption of Lithium-ion technology. From their revolutionary new forklift models ETV 216i won Forklift of the Year at the IFOY Awards.
SSI SCHÄFER shapes the future of intralogistics with innovative concepts and solutions. The company's experience is that SMEs are adopting new technology slowly, while large companies have already taken great steps in this respect – told head of sales Márton Palasik. It is important in optimising warehousing processes to do in-depth data and process analytics before acting. SSI SCHÄFER offers target-oriented solutions in six segments. The company has developed the WAMAS® software for controlling and monitoring manual warehousing processes, supervising the flow of materials in MFC systems, and controlling automatic warehousing systems. The company also has many innovations in the field of intralogistics, such as Shuttle systems, order picking co-robots and AI-technology preventive maintenance systems.
Pallets are fundamental in warehousing. Today there are special solutions available as regards pallet material, life cycle or traceability – the latter is necessary because of counterfeiting. Ferenc Polgár, managing director of P&P Budafok Kft. informed our magazine that smart pallets can be economical as their prices keep decreasing. In a few years' time all new UIC and EPAL pallets will be equipped with smart devices that can be of great help in logistics.The company also takes environmental protection very seriously, for instance they recycle the discarded pallets of other companies. Last year P&P Budafok Kft. started utilising a drying chamber for the heat treatment of recycled pallets – pallets going to non-EU countries must be treated this way to prevent the 'import' of pests in them.
Freight forwarding and warehousing wouldn't be possible if packaging didn't exist. DS SmithPackaging Hungary's innovative PaPillOn product range – pallet, top deck, container – debuted one year ago. Sales and marketing director Levente Szabó told: PaPillOn and the innovation work done since its launch have absolutely lived up to the expectations, as DS SmithPackaging Hungary improved the transportation cost efficiency, storage and product distribution conditions of partners thanks to these. According to a global survey conducted in cooperation with Forbes Insights, in international shipping products are usually transported in packaging that is twice as big as it would be necessary.The company has developed Made2Fit to solve this problem: it is basically an automatic packaging system that eliminates empty space inside the packaging, and by this also prevents products from shifting in the packaging. //
Related news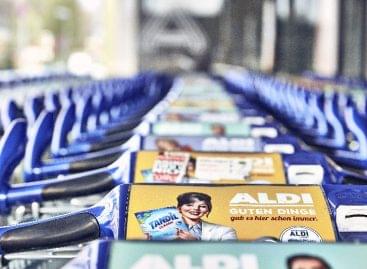 Aldi Nord plans to open as many as 600 stores…
Read more >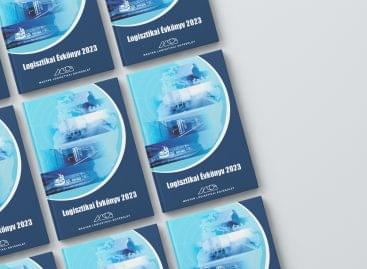 On November 30, the Logistic Yearbook 2023 made its debut…
Read more >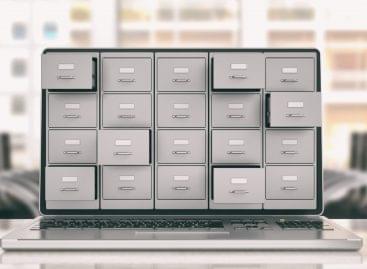 EDITEL recently conducted research on the archiving of company data…
Read more >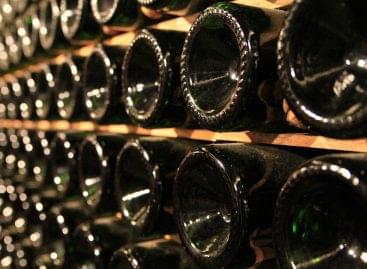 The XXI. Andrew's Day winemaker meeting. At Friday's event, the…
Read more >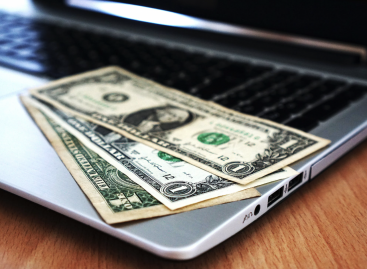 While the wealthy are getting richer, the coffers of representatives…
Read more >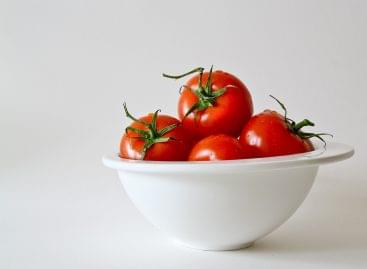 Globally and in Hungary, fewer industrial tomatoes were produced in…
Read more >