Magazine: Bombs, clocks, masters – Business Days (Part 2)
On the afternoon of the second day of the Business Days conference, held in Tapolca at the end of September, participants could choose from two sections: Section A dealt with IT and logistics, while Section B focused on brand innovation and research. In Section A the moderator was Sándor Baja, LG's operative director who spoke about the relationship between company profits and the speed of cash flow, and about the role of information technology in helping companies to react rapidly. Károly Petőcz, senior expert at InformatiX introduced the Spotfire system, an analysing and report making software that quickly displays data visually. Romulus Steinbinder, Synergon Retail Systems' managing director and Zsolt Erdei, FrieslandCampina Hungária's EDI project coordinator spoke about the two companies' five-year cooperation. Order taking and invoicing are now both EDI-based at FrieslandCampina, cutting reaction time and costs. Marketing director Tímea Halmágyi (CBA Plaza) and deputy commercial director Éva Kozma (Szintézis) told how Hungarian products can be put in a central place in the shop. In Sopron's CBA Plaza they created a Hungaricum corner, where on 60 m² nearly 900 Hungarian products can be found – most of these are manufactured by small companies. In the corner Pricer electronic shelf labels were used and we also heard about other Szintézis solutions, such as the digital shelf, RFID identification, interactive shop windows and the Shopping Assistant. Istvánné Deé, the IT director of CO-OP Hungary Zrt. introduced the chain's GS1-based master data management system. This system is one of the basic modules of Coop's three-pillar IT strategy and contains the data of 48 franchise partners' 722 shops. After the break work in Section A continued with the moderation of Péter Boros, CO-OP Hungary's commercial director. Zoltán Soós S., Rafinanz Service's owner-managing director presented how to transport non-standard tools effectively from point A to point B.
The company offers its 'One Gate' model for planning and realising promotions in four divisions: sales, shelf service monitoring, in-store promotions, special events. Péter Kurucz, GS1's senior expert shed light on the opportunities that lie in smartphones. GS1's system reads identification keys and barcodes, sending extra information about products to customers' mobiles. Ádám Dálnoki, Mobile Engine Kft.'s managing director told that they were developing an application with which colleagues away from the office can send large volumes of data at a low cost. Tamás Regensburger, the business development director of Szemerey Transport Zrt. spoke about the strategic level of route planning, the goal of which is achieving the optimum cost level of the whole supply-distribution network. In Section B the moderator was Dr András Köves, who showed footages from the film Gladiator to bring attention to the necessity of cooperation. Otília Dörnyei, GfK Hungária's client service director introduced Advanced Business Solution, a research programme that examines marketing aspects and consumer reactions together, making it measurable whether there is demand for an activity or not. Norbert Schobert, the president of Update International informed participants how delicious and clinically tested Norbi Update products help in fighting obesity and overweight because of their special ingredients. Bertalan Bognár, Magyar Posta's marketing director gave a presentation about their creative and attention-raising campaign, which advertised their new-type rapid postal service. Noémi Varga, Tchibo's category manager took coffee-loving participants on a guided tour from Africa to Budaörs, from the cup to the coffee shrub. At the meeting of Trade Marketing Club Melinda Jager, Beiersdorf's trade marketing manager presented techniques for annual planning through practical examples, along the lines of the 4Ps. The social culmination of the conference was the gala dinner, with the Lifetime Achievement Award ceremony and surprise programmes. On the closing day of the conference the main topic was communication and modern communication channels. The moderator was László Benedek, Heineken's sales director who spoke about media revolution in connection with Facebook. Erik Vágyi, Nielsen's client service manager told that a pressure for new type of media usage is palpable in the field of FMCG too.
The three screens – TV, computer, mobile – are influencing consumer decisions in an increasingly complex way. Online strategy director Dr Róbert Pintér and Bíborka Kiss used Ipsos' examinations to introduce the appearance of FMCG brands in the virtual space and the clusters of cyber consumers. From their presentation we learned that Hungarian consumers are still more likely to visit the websites of brands for information than to use Facebook for the same purpose. Clinical psychologist Dr Kitti Almási analysed the addictions of modern times. Henrietta Boncsér, the head of TV2's BRANDCare department showed how classic media can be used in a new way. Katalin Miczinkó, Ringier's advertising director and Henrietta Tüskés, Sanofi-Aventis' category manager used the example of Algoflex to illustrate how to make print media appearance exciting and effective – as a result of the campaign Algoflex grew three times faster than the rest of the market. Kornél Huber, Origo's senior sales executive told about influencing decisions made at the point of purchase, with the use of mobile coupons. These can generate bigger sales, make it possible to create a database and tailor-made offers. Péter Kovács, Célcsoport média's business development director spoke about the measurability of BTL and the efficiency of in-store tools. At the end of the three-day conference participants agreed to meet again in Tapolca the following year.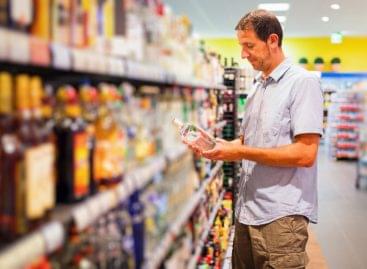 Sorry, this entry is only available in Hungarian.
Read more >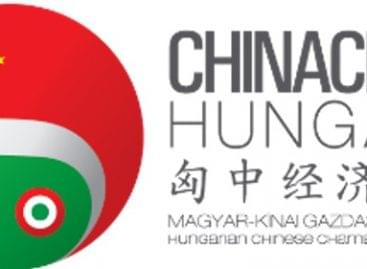 The Hungarian-Chinese Chamber of Commerce (ChinaCham Hungary) held the first…
Read more >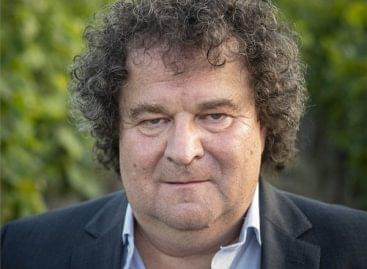 Áts Károly, the owner of the Áts Family Winery in…
Read more >