Magazine: Hungarians haven't stopped snacking
Pandemic here and lockdown there, Hungarians continue to enjoy snacks. Last year's sales data indicate that shoppers reserve a little space in their 'pandemic pantry' for salty snacks too.
According to Petra Korda, head of marketing at Intersnack Magyarország Kft., the salty snack market expanded more in 2020 than in previous years. Sales of on-the-go and party products decreased, while those made for home consumption were selling better.
We learned from Dániel Biró, head of communications with Gilan Trading Kft. that the weight of having snacks at home grew, while the pandemic-induced home cooking also motivates consumers for eating more consciously. People spending more time at home also manifests in the sizes of snack products sold: sales of large-sized products soared. Among sales channels discounters and online shops strengthened their positions.
Difficulties driving prices up
Because of the pandemic certain products and ranges in the salty snack category underwent a sales increase.
This was especially true for the 'value for money' category and popcorn and sunflower seed based products are a good example of this trend – informed Árpád Márton, Mogyi Kft.'s head of domestic sales. Consequently, the ingredients needed for making these products were purchased from farmers faster than in other years, and this led to a price increase. Another difficulty that the pandemic generated was in packaging material supply, due to packaging companies experiencing raw material shortage.
László Konkoly, managing director of Csipet Land Kft. talked to our magazine about their organic salty sticks and pretzels – sales in these segments kept growing during the pandemic too. Since organic products are a bit more expensive, the managing director thinks the organic category will come to a halt in 2021, but a growth trend will start again afterwards.
Lighter snacks are becoming more popular
Shoppers are increasingly conscious and the market of high-quality nuts is developing fast – this is where Intersack is active with the Nut Line and Chio brands.
Ms Korda told: Intersnack is Europe's biggest snack nut company and also participates in growing various nut types, paying special attention to both quality and sustainability aspects. Consumer demand is growing for lighter snacks as well. As a reaction to this, the company has recently rolled out Chio Light Chips potato crisps: these products are made of real potatoes and contain 30 percent less fat. The latest healthy and natural product in the Nut Line range is Honey Peanuts. In 2020 a new 180g variant was added to the Pom Bär portfolio.
New look and new packaging
In spite of the hardships 2020 was a successful year for Gilan Trading Kft. The company started to give Kalifa products a new design and products are now getting a new packaging.
Mr Biró added that from November 2020 some of their products are marketed in resealable (doypack) packaging, e.g. 180g prune and dried cranberries. At the end of last year they put the 750g Date Paste product on the market. In 2021 Gilan Trade Kft. began increasing its warehouse capacity.
New products for home consumption
Mogyi Kft.'s latest product launches were influenced by the transforming social life.
Mr Márton told Trade magazin that they had developed the Snack Mix range to match the most popular drink categories consumed at social gatherings. Since people are staying at home more, they are more open to trying snacks that offer a special culinary experience. This is the reason why Mogyi Kft. introduced a peanut-based product range called HelloNuts: these snacks products bring the flavours of Asia to the homes of consumers.
Expanding online playing field
Natur-Food Kft. focuses on selling natural and organic products, and quality assurance director Tamás Mezei reported an increase in demand for fruits with high vitamin C content, when the pandemic broke out; there was also a considerable online sales growth in 2020. He said that 100-percent fruits and nuts roasted without oil are more and more popular, and there is great potential in the market of natural snacks too. This is the segment where there is a bigger playing field for combining various flavours.
In packaging the 50-200g formats dominate. Natur-Food keeps buying new machinery, investing in logistics projects, in innovating (Peanuts&Cranberries, Raisin Mix, palm-free oil products) and in improving packaging designs.
Sporty edition
In 2021 Csipet Land Kft. is concentrating on major sporting events and is debuting with a new packaging design in limited edition, in the spring-summer period.
Mr Konkoly revealed that bigger product innovations can be expected from the company in 2022 – the new products will brace up Csipet Land Kft.'s healthy product line. He added that 2019 brought great improvement in the brand building process: this was the time when they gave product design an overhaul.
Preserving what is healthy
Real Nature Kft. is present in the salty snack segment with Terra root vegetable crisps. The brand uses special production technology to preserve the minerals and vitamins for the end product.
Purchasing manager Éva Gereczné Rudnai told our magazine that these crisps also contain much less fat than ordinary crisps. She spoke about how the pandemic made consumers more health-conscious than they had been before, and added that this trend manifests in the sales performance of Terra products. Real Nature Kft. can satisfy the higher consumer demand by increasing its production capacity and by launching new, innovative Terra products. The company is phasing out less healthy snacks, replacing them with healthy sweet and salty products. //
Related news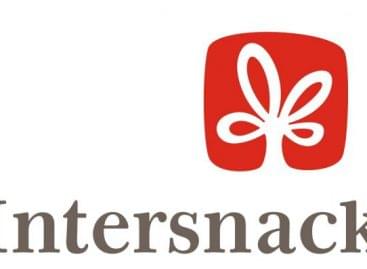 Last year, Intersnack Magyarország Kft. manufactured 10.6 thousand tons of…
Read more >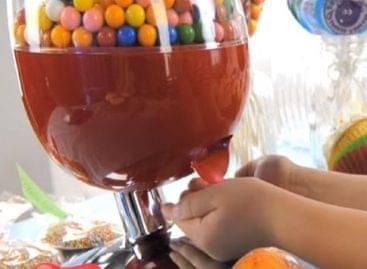 Sorry, this entry is only available in Hungarian.
Read more >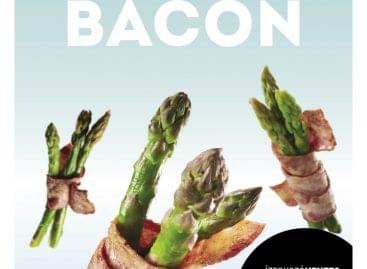 Turkey bacon product GALLIO Pulykabacon is a real specialty in…
Read more >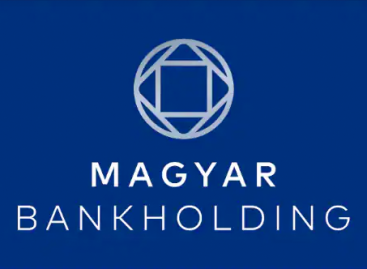 Exceeding expectations, industrial production increased by 9.4% in May, while…
Read more >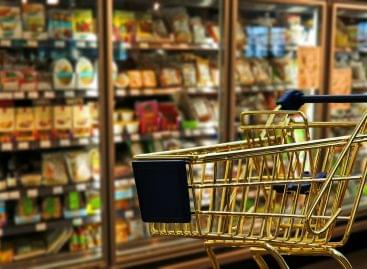 According to the raw data, the volume of retail trade…
Read more >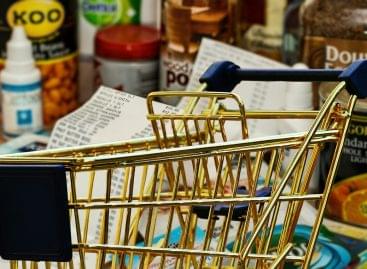 Household consumption may have peaked in May, the population has…
Read more >