World-wide leader
Pepsi has always been receptive to consumer needs, which allowed it detect changes in these needs, namely the increase in the popularity of functional and carbon-free soft drinks in time. A decade ago PepsiCo began a consistent campaign of innovation and acquisitions and as a result, it has become the largest supplier of carbon-free soft drinks in the world. The largest fruit juice (Tropicana), ice tea (Lipton Ice Tea) and sports drink (Gatorade) brands all belong to Pepsi Co. The latter for example, holds an 80 per cent share in the American market of sports drinks. In ten years, PepsiCo has become the fourth largest company in the international food industry. Pespi is no longer simply one of the two big "cola" companies, since only 20 per cent of its revenues are generated by carbonated soft drinks. As a result of the dynamic expansion seen during the past ten years, it has left behind its historic rival both in terms of revenues and market value, with revenues reaching USD 32,56 billion in 2005, compared to only 23,1 billion for Coca-Cola. The proportion of revenues generated by carbon-free soft drinks is growing in the Hungarian market as well, though it has not reached 80 per cent yet. It will however, continue growing, as Pepsi has nearly 200 products in five categories in Hungary.
Pepsi-Cola
Pepsi-Cola is one of the most popular soft drinks ever, with a history going back over a hundred years. Its characteristic colour , flavour and refreshing caffeine is most attractive for young people. Pepsi-Light, Pepsi-Twist and Pepsi Twist Light are also successful versions. Pepsi Max is for consumers who care about their weight but do not want to be seen as feminine/trendy.
7Up, Mirinda, Mountain Dew
7UP is a fresh, lemon flavoured soft drink, second in popularity only to orange. Since its repositioning in 2003, Mirinda has been targeted at the 8–13 age group. Its vibrating colours and fruitier than ever flavour provide a thrilling experience. Mountain Dew has been present in the international market for 40 years. Its caffeine content gives us energy, while its UV colour makes its appearance unique.
Kristályvíz
Kristályvíz is one of the oldest mineral water brands in Hungary, with excellent flavour and mineral content. Kristályvíz has one of the widest product ranges in its category from 0,25 litre bottles to 1,5 PRB and PET bottles.
Harmatvíz
Harmatvíz is a perfect quality sping water, with low mineral content and smooth flavour, a member of the Kristályvíz product line.
Gatorade
Gatorade has been available in Hungary since the beginning of 2003. It is targeted at consumers who exercise or pursue sports regularly and provides sponsoring for popular sports and clubs.
Schweppes
Schweppes has been in existence since 1783. With its name becoming a synonym for elegance. Its excellent quality, original flavours, 2-3 per cent fruit content and stylish appearance have made it popular among Hungarian consumers. Its unique combinations of flavours make it an excellent base for long drinks. Canada Dry was one of the first imported soft drinks in the Hungarian market 20 years ago. Owing to its refershing ginger flavour and attractive gold colour, it is still extremely popular.
Lipton Ice Tea
Based on the strategic co-operation between Pepsi and Unilever, Fővárosi Ásványvíz és Üdítőipari Rt. has been the manufacturer and distributor of Lipton ice teas in Hungary since 1 January 2003. Lipton is the largest ice tea brand in the world with a market share of 25 per cent in Europe. A true speciality by Lipton for this year is an energising mixture of rooibos tea and guarana.
Tropicana
Last year Pepsi brought the world's number one fruit juice brand to Hungary. The fifty year old brand is sold in seven flavours. Several new flavours and forms of packaging are to be introduced this year.
Lay's
The history of Lays' chips goes back to 1932. It has been available in Hungary since 1996. Lay's Appetite products were added to the Lays' product line in 2006.
Cheetos
The history of Cheetos goes back to 1948, when the first flavour, cheese was introduced. The brand was introduced in Hungary in 1996 and has since become the market leader among corn snacks. Cheetos campaigns are aimed primarily at the 8-12 age group, with the trendiest toys hidden in the sacks.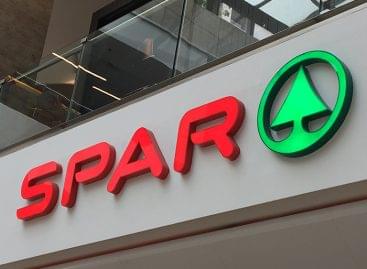 Spar upgraded its stores in Nagykanizsa and Gyál from more…
Read more >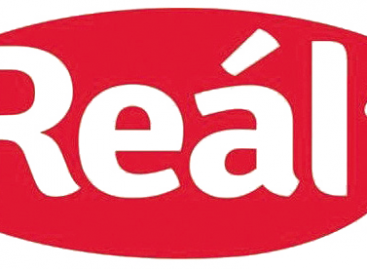 Élésker Kft. is building a new Reál store in Békéscsaba,…
Read more >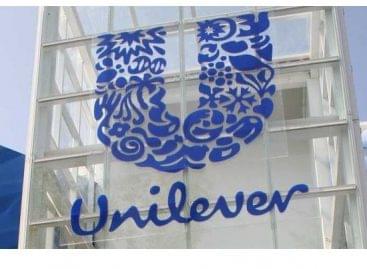 Unilever's sales grew better than expected in the second quarter,…
Read more >