The chef who built his career
Lázár Kovács started out as a talented chef, but he also achieved media stardom. Returning from the United States, he now turns his name into a brand and advises chefs to build their careers. Q: Home again. Were you expecting this? A: Being the chef of an embassy is not something that you do forever. My job was exciting and I am proud to have followed Kálmán Kalla in the post. Q: Is it difficult to start things over? A: I had sold my restaurant, Lázár Vendéglője before we moved to the States. After our return, the plan was to run the kitchen of States Cafe & Bar in Király Street, an American place just about to open. Unfortunately, the owner finally decided to cancel the project. Q: You were a student of Jakabffy – would you have liked such a place? A: This job would not have been about culinary self-fulfilment, but about creating a popular place for young people that offered typical American dishes. I do owe a lot to László Jakabffy, he managed my career. Q: Is this how it works in the US? A: In the US, a chef has to be able to sell himself. At the Culinary Institute of America in Atlanta, they teach chefs how to build their careers. Q: You already knew that beforehand… A: I think I learnt the most about the management side of our trade in the US, for instance choosing the right suppliers. Q: How do you build your career as a chef? A: The brand Lázár Chef was born and I have just published my first cookbook, titled Az amerikai küldetés (Mission: USA). Q: As a successful "branded" chef, how do you plan to transfer your knowledge? A: I would like to help those who learn to become cooks, this is the reason why I worked at Hoventa's "cooking stand". I also think young cooks need role models like Kálmán Kalla, therefore I intend to shape the way they think about our trade.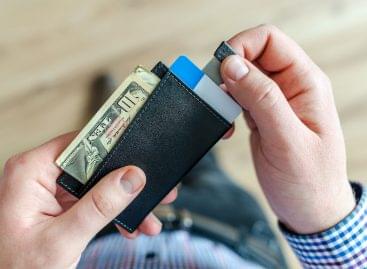 In the first ten months of this year, Hungarians used…
Read more >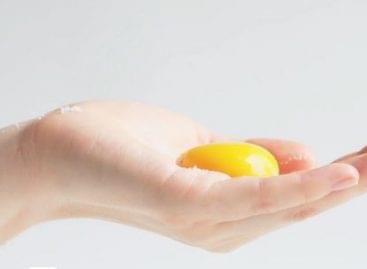 Sorry, this entry is only available in Hungarian.
Read more >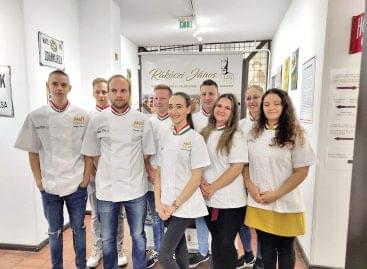 After the summer, the guild's sweeten 3.0 talent programme continued…
Read more >