Magazine: In 2018 Fruit Logistica focused on future trends in the sector
Between 7 and 9 February 2018 Berlin was the host of the Fruit Logistica trade exhibition. About 75,000 trade visitors came from all over the world to see what 3,100 exhibitors from 80 countries had to offer. According to Wilfried Wollbold, global brand manager of Fruit Logistica, the event tried to give an insight into the future of the sector.In forming a strategic vision for the future, the European Statistics Handbook (which can be downloaded from the Fruit Logistica website) can be of great help. Unfortunately Hungary isn't even mentioned in this volume. This year 15 Hungarian companies were present at the Berlin trade show, at the collective stand of the Agricultural Marketing Centre. Ferenc Ledó, president of the Interprofessional Organisation for Fruit and Vegetable (FruitVeB) told about his experiences at the trade fair: automation is becoming more and more important in the production process, and demand is growing for packaged, ready-to-eat products.
At the 2018 Fruit Logistica 31 exhibitors unveiled 39 new products, from packaging robots to automatic fruit selection machines and special fruits and vegetables. This time 10 innovations were competing for the Fruit Logistica Innovation Award (FLIA). Trade visitors cast the most votes on German product Pook Coconut Chips: crisps made from Thai coconut without any oil or fat. The silver medal went to dark brown Spanish tomato Adora – a variant of the tomato variety Marmande. Scheufelen Grass Paper's Greenliner range won the bronze medal: this organic packaging material consists of up to 50 percent fresh grass fibre and is completely recyclable and biodegradable.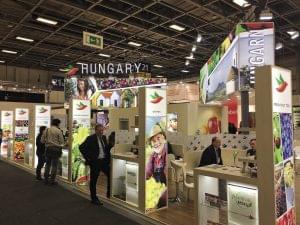 Product innovation isn't enough to keep the sector on track. Nowadays consumers want to eat their favourite fruits and vegetables throughout the year. Rainer Münch, the author of the 2018 Fruit Logistica Trend Report is of the opinion that only online retail can satisfy this demand. E-commerce will incite many changes in fruit and vegetable trading. It also creates a good opportunity for regional products to enter the world market. Online trading poses new challenges to the supply chain, delivery time shortens, and one has to work flexibly, accurately and transparently, so that shoppers get the fresh products as soon as possible. The next Fruit Logistica will take place on 6-9 February 2019. //
Related news
Automato: a win-win situation for both shoppers and retailers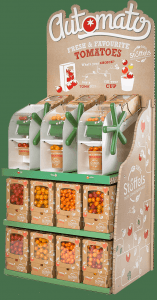 A tomato vending machine? It might sound surprising but it is already the present: Belgian company Stoffels developed a dispenser called Automato, from which consumers can 'pick and mix' different varieties of red, orange and yellow cherry tomatoes. It is a great advantage of the machine that shoppers can't touch the tomatoes that they don't buy, so product quality is maintained in the Automato – which also sports a happy, playful design that attracts children. //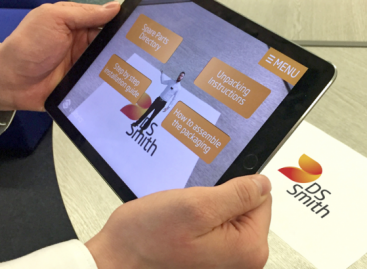 Packaging firm DS Smith has reported a 5% rise in…
Read more >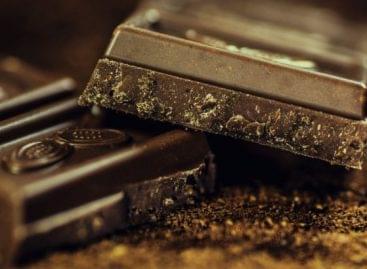 Child labour has increased in top grower Ivory Coast's cocoa sector during…
Read more >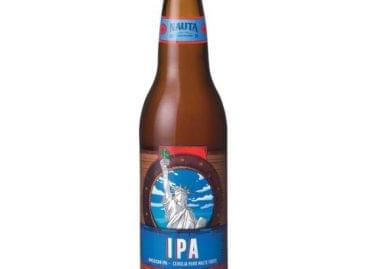 Carrefour Brasil has launched a private label beer range in…
Read more >