Magazine: Better-informed consumers, growing demand
We call those food products functional foods which can contribute to preserving our health or preventing illnesses. The number of conscious shoppers is growing: they realise that with all this hard work and stress our body needs to be fed properly if we wish to stay in good shape. According to Olga Pavlova, managing director of Detki Biscuit, functional foods have a rather diverse target group, ranging from the older generation to those suffering from diabetes to highly qualified, health-conscious consumers. Detki Biscuit offers products in several price segments, so that anyone can find what – cereal, oat or organic biscuits – suit their wallets the best.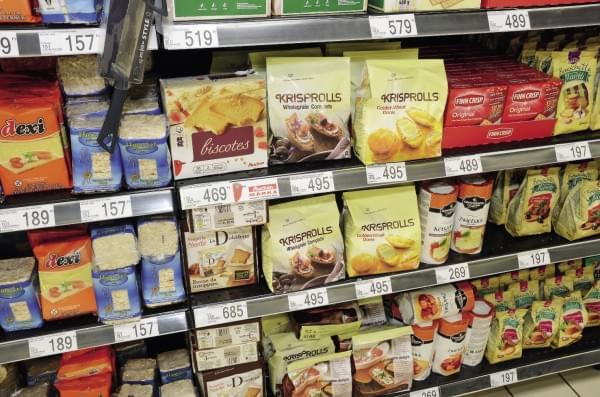 Dr Tamás Kertész, managing director of Farm Egg Kft. reckons it isn't easy to sell functional foods. Fatime Bánkúti, marketing manager of Omega Bázis Kft, told that their sprouted products are available at higher prices than other products in the market, which are made the 'ordinary' way. Andrea Viszlai, sales and marketing director of Hungaroharvest Kft. thinks that clean and safe Hungarian honey is too expensive for the Hungarian consumer, therefore they calculate with a narrow base of buyers for their Dr. Honey products. Enikő Kiss, managing director of Common Sense Kft. spoke to our magazine about their high-quality paleo&vegan biscuits, coconut milk-based ice creams and other dairy products made from coconut milk. Many functional food manufacturers share the view that these products are best placed in one block in shops.
Sándor Nagy, commercial director of Szarvasi Mozzarella informed that in many shops their products are displayed among special foods, while in others they can be found in the cheese section (many cheese varieties are lactose-free). Katalin Péter, sales and marketing manager of Naszálytej Zrt. opines that their lactose-free products should be sold next to dairy products, but separated from them. Róbert Vida, managing director of muesli manufacturer Úsovsko Hungary Kft., thinks that a single block in-store for healthy food products can assist shoppers in finding these goods more easily. Rita Habuda-Salyámosy, marketing manager of Glatz Hungary Kft. shares the view that EMCO mueslis are at the right place among gluten-free products.
It was 15 years ago that Naszálytej Zrt. started making lactose-free products too. They manufacture organic products as well, while under the Toffini brand they market soy products. In Hungary there are about 3 million people who are sensitive to lactose and every tenth child suffers from the same problem to a certain extent. Detki Biscuit is the biggest biscuit manufacturer in Hungary. They introduced their vitamin- and/or mineral-enriched Lurkó children's biscuits in 2012. Detki Organic Baby Biscuit targets the littlest consumers with a healthy snack product. Detki's Diabetic biscuits, Sugar Free household biscuits and Sugar Stop biscuits are the perfect choice for diabetic patients and consumers on a weight-loss diet.
Szarvasi Mozzarella Kft. is the first Hungarian manufacturer of lactose-free mozzarella – the product was launched in May. Although the company developed the product with lactose-sensitive consumers in mind, anyone can buy it as this mozzarella tastes the same as the plain version. Common Sense Kft. has realised that demand is increasing for groceries without animal-derived substances. Their Hideg Nyalat products can be consumed by those who follow the paleo diet, vegans, diabetic patients, those on a weight-loss diet, and consumers sensitive to gluten, lactose and milk protein
Omega Bázis Kft. is the manufacturer of ABY products: these are mainly organic and gluten-free sprouted seeds. Their latest innovation is ABY sprouted oatmeal, which is certified to be gluten-free. Sprouted oil blends also form part of the portfolio – these products are hardly sold by any other company in the Hungarian market. Úsovsko Hungary Kft.'s was established in 2011. Products with the band name Fit have been available since then. About 70-80 percent of the company's products are functional foods, such as the YUMMY gluten-free fruit and nut muesli bar, the gluten-free rusk CRISP ROLLS and Fit oatmeal. They are about to appear on store shelves with the low-sugar Fit Oatmeal with Chia Seed product that qualifies as a 'superfood.'
Hungaroharvest Kft. markets exclusively Hungarian honey under the Dr. Honey brand. The company operates its own audited quality assurance system, to ensure that all food safety regulations are met. They offer both variety products and flavoured gourmet honeys. This year the company launched its Horeca product line. Glatz Hungary Kft.'s main product in the functional food market is EMCO gluten-free muesli. Recently they have also started the distribution EMCO muesli bars. Glatz Hungary is also the distributor of Granny's gluten-free tortilla chips and gluten-free BIA couscous. Farm Egg Kft. never stops developing new products for the Hungarian market. Their functional products can be found in shops with retail chain's private labels and as the company's own brand. They offer vitamin E- and selenium-enriched eggs, and Omega eggs are also part of the portfolio. The company's share from total sales is around 5 percent.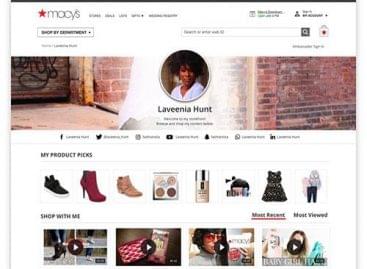 Anyone with dreams of becoming a style influencer can take…
Read more >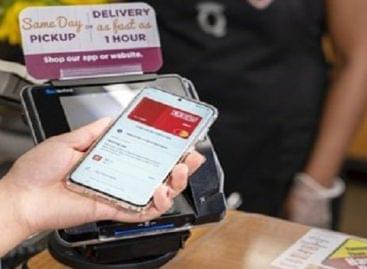 Kroger Co.'s QFC grocery division is launching a contactless payments…
Read more >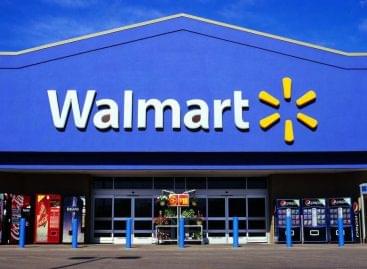 Despite a mandate that consumers wear facial masks in light…
Read more >