Ibis Styles arrives to Hungary
Orbis Hotel Group introduces the newest hotel brand to the Hungarian market
A year after taking over the operation of all AccorHotels brands in Central/Eastern Europe and becoming the largest network of hotels in the region with more than 100 hotels, including 17 hotels in Hungary which are operating under the Sofitel, MGallery, Novotel, Mercure and ibis brands, Orbis Hotel Group introduces the newest hotel brand to the Hungarian market with the opening of two ibis Styles hotels in Budapest.
"Hungary is a very promising market with great potential, one of the key markets in the region and an important element of our development strategy. With the arrival of ibis Styles, a dynamic and well-known international hotel brand to Hungary we are aiming to bring innovation and a new hotel experience for the guests, offering unique design and atmosphere, a relaxed, friendly service and welcome, where guest can feel the conviviality and the local touch of the city" – said Gilles Clavie, President and CEO of Orbis Hotel Group.
The ibis Styles brand will be introduced by the full renovation of two existing hotels in Budapest. From April 2016, following their complete transformation, Mercure Budapest Metropol (130 rooms) will become ibis Styles Budapest Center and Mercure Budapest Duna (130 rooms) will become ibis Styles Budapest City.
Both ibis Styles hotels will have their own distinct personality and design, featuring many new lifestyle innovations. In ibis Styles Budapest Center you will discover the history of games and excitement of early computer games focusing on the street art with artistic areas and contemporary installations. Ibis Styles Budapest City will feature a round-the-city bicycle trips, comfortable new lobby area and stylish bike-themed rooms.
The ibis Styles is an economic multiple styles brand, aimed at all those who are looking for the "best of the best", offers an all-inclusive package with room rates including breakfast and internet access. Ibis Styles is the brand of AccorHotels, Orbis Group's strategic partner and operated by Orbis Group in Central and Eastern Europe. The lifestyle non-standardized ibis Styles hotels are situated in the heart of cities and in other major centers of activity, each establishment has its own distinct personality and reflects a colorful, bright and energetic brand spirit with a hint of humor. Comfort, unique designs and all inclusive are the brand's core values. The brand network groups 283 hotels in 25 countries.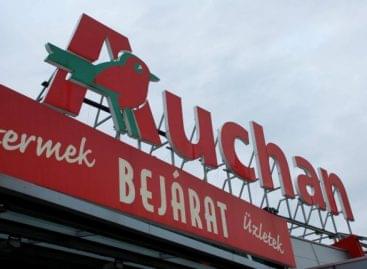 Auchan Retail Magyarország and the Kereskedelmi Alkalmazottak Szakszervezete (Trade Union…
Read more >
In order to enhance the shopping experience, Aldi opened its…
Read more >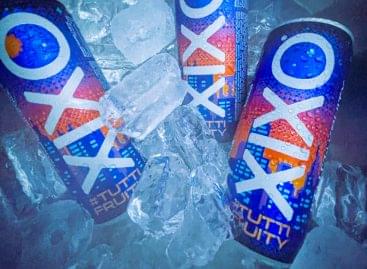 Since its founding in 2013, the XIXO brand has prided…
Read more >