Our products can be found in almost every Hungarian home
Our magazine interviewed Attila Vajda, managing director of Vajda-Papír Kft. that employs 500 people, realises an annual sales revenue of 37.5 billion forints and has conquered Norway.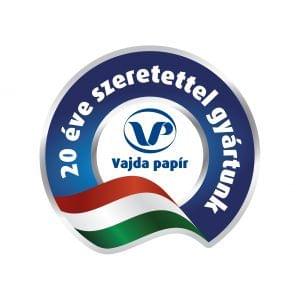 What were the biggest milestones in the company's 20-year history?
– At beginning me and my wife, Szilvia Vajdáné Csata both had full time jobs, and were only trading in hygiene paper products in our free time. The next step was starting production in Soroksár in 2004. In 2008 we built our new premises in Budapest – this came with a capacity breakthrough, thanks to which we managed to sign large volume contracts with foreign partners. In 2013 we bought a base paper and processing factory in Drammen, Norway; Vajda-Papír Scandinavia is the only hygiene paper product company in the country. In 2018 from HUF 15 billion we opened a hygiene paper and processing plant in Dunaföldvár. Currently we sell our products in more than 20 countries worldwide. Thanks to our brave strategy and dedication, Vajda-Papír's competitiveness is growing.

  How did the product portfolio change in the last 20 years?
– I am proud that in the last 20 years our products turned up in practically every Hungarian household. Toilet paper and facial tissue are fundamental products, and there is a premiumisation process taking place in these categories. These days the young generation tends to use kitchen rolls instead of paper napkin. Paper towel is a very important category for us, as Vajda-Papír is the market leader in this dynamically developing segment. All three of our factories are making branded and private label products too. This makes Vajda-Papír the biggest hygiene paper product manufacturer in Hungary. Our main brand is Ooops! that debuted in 2011; it is very popular in Hungary and can also be found in the shops of Scandinavia and the Baltic countries.

  Not only market results, but also innovative solutions are indicative of your success.
– One should never stop innovating, for instance in the 90-piece facial tissue category Ooops! was the first to come out with a resealable packaging. When innovating, it is also very important to keep environmental considerations in mind!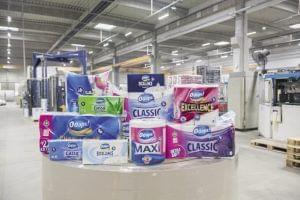 What is your company's philosophy?
– Basically our company is a learning organisation, education and the regular revision of processes form an integral part of the tasks of our more than 500 workers – some of them come from other countries and have integrated successfully into our team. Factory workers do light physical work in a stable, friendly and family-like atmosphere. We are a family business and are proud if more generations of the same family have been working with us.

  What are your short- and long-term plans?
– Our main goals are to increase sales both in the country and abroad, developing new products, and we also have plans to expand our facility in Dunaföldvár. We have a new concept for development, USE, which is a proposed multifunctional and stylish toilet paper packaging that has already won an international design competition. Additionally, my sons are getting ready to take over the management of the company in the long term. (x)
Related news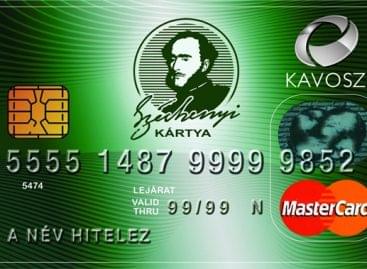 The Széchenyi Card Program MAX, a state-supported loan program aimed…
Read more >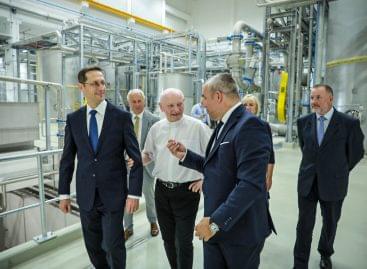 Vajda-Papír's paper factory in Dunaföldvár has been expanded with the…
Read more >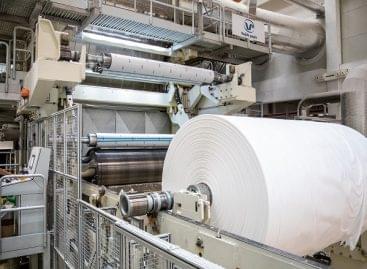 The production of Vajda-Papír is going according to plan, there…
Read more >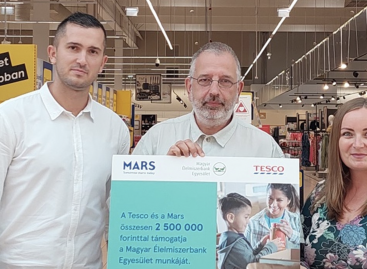 Thanks to their collaboration, Mars and Tesco support the work…
Read more >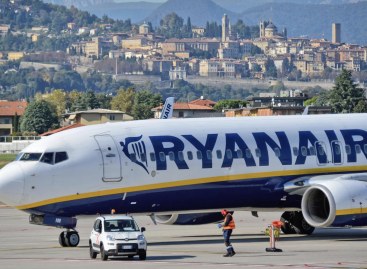 The airline's average fare would rise from around €40 (£33.75)…
Read more >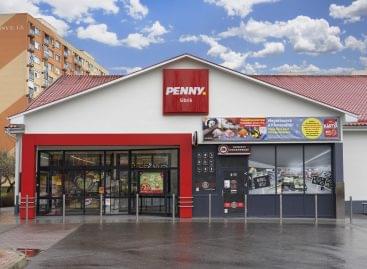 PENNY's large-scale store renovation and modernization project launched at the…
Read more >