Expanding cereal crop circles
2019 was a good year for cereal products, but we might be surprised if we take a closer look.
For instance Levente Németh, marketing manager of Nestlé Hungária Kft. informed our magazine that sales of cereal and muesli bars dropped in comparison with 2018. At the same time breakfast cereal, muesli and natural cereal product sales showed strong improvement, with an 8.2-percent combined sales growth in value and plus 4 percent in volume. Private label (PL) products and discount supermarkets play an important role in the cereal market.
We learned from Balázs Mészáros, sales manager of Cerbona Zrt. that it is key to find a healthy balance between manufacturer brands and PL products.
Cocoa, chocolate and cinnamon are the most popular breakfast cereal flavours. In the muesli segment, the fruits, chocolate, and fruits and nuts variants are the best-sellers. Plain muesli product sales grew, in line with the current health trend. At the same time plain product sales dropped in the breakfast cereal category. Discount supermarkets keep increasing their share in sales, but drugstores are also performing well, mainly in the muesli and cereal/muesli bar categories.
Nestlé's marketing manager talked to our magazine about how sales of the star categories of recent years continued to develop strongly, but at a slower rate than before. For instance, porridge products used to double sales, but last year they 'only' produced a 13-percent sales growth, according to Nielsen. Porridges entered the Hungarian market with a bang 5 years ago, and today they realise two-thirds of sales in the muesli market. Last year Nestlé put three Nesquik Porridge products on the market, in plain, banana and apple flavours.
Dr. Oetker was also focusing on the porridge segment last year. Dénes Kiss, marketing manager of Dr. Oetker Magyarország Élelmiszer Kft. told: their success was the result of the combination of several factors. These products are convenient, healthy, they provide energy, lots of flavours are available and porridges are affordable. The most popular Dr. Oetker Vitalis Porridge variant is chocolate. Vitalis products are available in classic, sugar-free and protein versions. Another promising sub-category in the market is granolas, where value sales augmented by more than 10 percent last year – revealed Levente Németh. It is noteworthy that PL product sales jumped 25 percent in both value and volume, while sales of branded granolas grew in value but fell nearly 10 percent in volume.
In March Nestlé rolled out Cheerios Oat breakfast cereals in plain (with 91-percent oat content) and apple-cinnamon (with 85-percent oat content) variants. Also in the spring the company appeared on store shelves with two new granola products. The latest members of the Fitness family are the honey and cranberry-pumpkin seed Fitness Granolas. More new products will follow this year, mainly in the breakfast cereal and cereal bar categories.
Last year Cerbona product sales increased in basically all categories. Gluten-free products performed exceptionally well and sales jumped 10 percent in the energy bar category. Mr Mészáros said: in 2019 they rolled out 2 gluten-free breakfast cereal and 2 gluten-free oat bars, and soon they will introduce 2 gluten-free porridges to the market. A new-type Cerbona product called Raw Bar will also enter the market, and porridge with added protein has been launched in the Sport range. Cerbona completed building a new warehouse and they are now building the Cerbona Solar Park, which will contribute to the country's energy use with renewable energy.
In 2019 sales of Emco muesli and muesli bar products grew again, mainly thanks to HoReCa products, gluten-free crunchy mueslis and various healthy bar products – we learned from Rita Habuda-Salyámosy, marketing manager of Glatz Hungary Kft. Bars are much more important in Emco sales than before because the company has launched several new innovative variants. Among nut bars, pistachio and cashew are the most popular, while chocolate reigns in the gluten-free muesli bar segment. Every Emco nut and muesli bar is gluten-free, protein bars contain 25-percent plant-based protein and last year Emco debuted with protein bars that contain no added sugar. //
Cereal sales exceeded 25 billion forints
Breakfast cereal, muesli, muesli and sesame seed bar sales amounted to HUF 25.5 billion in the March 2019-February 2020 period. Sales increased by 7 percent in comparison with the base period.

Breakfast cereal sales were worth HUF 11.5 billion in the examined period – value sales were up 9 percent, while volume sales improved by 6 percent. Private label products were responsible for about 40 percent of value sales, but in volume sales they had the bigger share, 58 percent. Shops with a floor space between 401m² and 2,500m² were responsible for more than half of value sales, and the sales growth was also the biggest here: 14 percent in value and 10 percent in volume. The largest size category, 375g and bigger products have a 44-percent share in value sales.
Annual muesli value sales jumped 6 percent and reached HUF 4 billion; in the same period, the level of volume sales was nearly 3,000 tons. About 60 percent of the muesli we buy is sold in 401-2,500m² stores, and the value share of these units grew by 10 percent. The most popular product size is 200g and smaller, as these mueslis realise more than one-quarter of sales.
Muesli and sesame seed bar sales exceeded HUF 10 billion, with value sales increasing by 5 percent and volume sales dropping by 3 percent. We bought 48 percent of these products (in value) in 401-2,500m² shops. In terms of product size, the smaller than 40g format had a 45-percent market share in value. //
Related news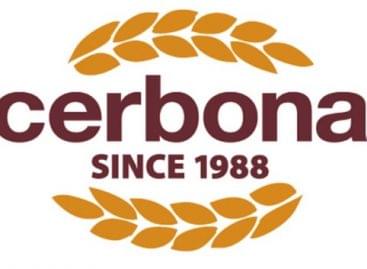 Cerbona Éleskedergyártó Kft. has appeared on the vegan food market,…
Read more >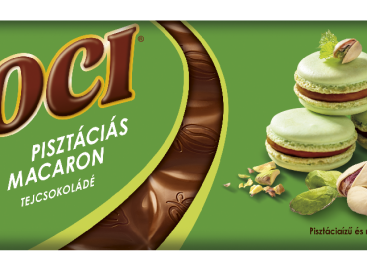 This year BOCI expands its portfolio in a new segment…
Read more >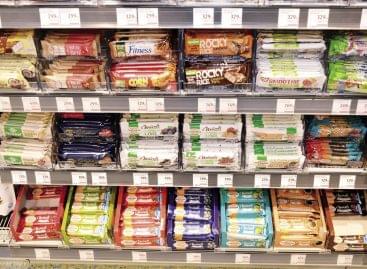 In line with global trends, free-from products are more and…
Read more >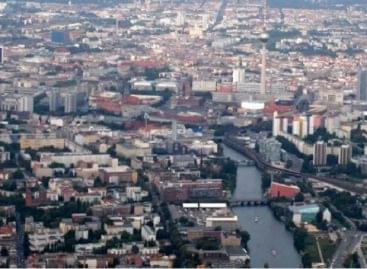 Sorry, this entry is only available in Hungarian.
Read more >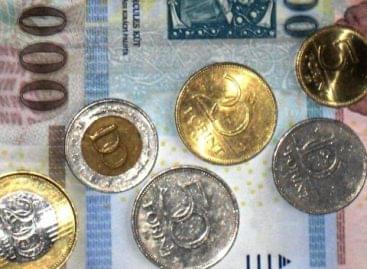 Sorry, this entry is only available in Hungarian.
Read more >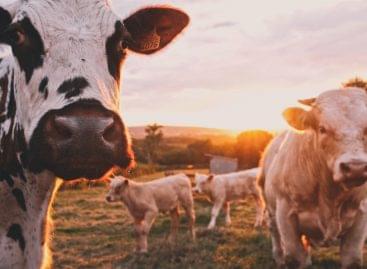 The European Commission published a study examining how the Common…
Read more >