StarStore – the competition and the winners
Trade magazin has organised the Star Store – Év Kereskedője competition for retailers. All kinds of retailers were eligible for entering the contest, from grocery stores through book shops to pharmacies and tobacco shops. Just like in former years, the jury of experts evaluated nearly 30 competition entries, there was a public's choice award and a special prize offered by WANZL Magyarország.
The winners were announced on 23 September 2021 at the gala dinner of the conference. From the StarStore – Év Kereskedője winners the entry with the highest score from panel members won the Store of the Year 2021 prize, while the best retail chain earned the Retailer of the Year 2021 title.//
StarStore – Év Kereskedője 2021 winners: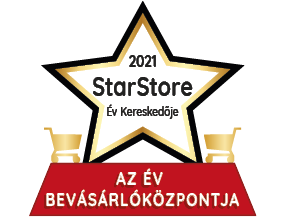 SHOPPING CENTRE OF THE YEAR 2021: 1st place – Tesco – Kecskemét Talfája
This shopping centre is always in harmony with the latest consumption and market trends. Constant innovation and renewal characterise it, e.g. online shopping, sales area optimisation, regularly updated product selection. //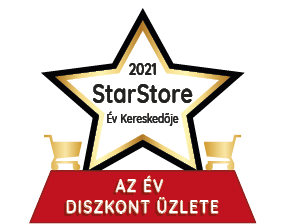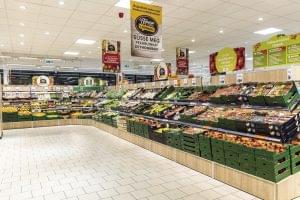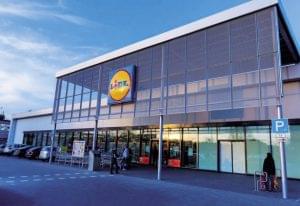 DISCOUNT STORE OF THEY YEAR 2021: 1st place – LIDL – Budapest, Görgey Street
The Lidl store on Görgey Artúr Street opened on 24 September 2020 and serves approximately 3,000 customers a day and more than 85,000 per month. One of the 1,378m² store's gems is the 60m² fruit and vegetable section. //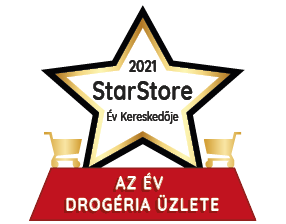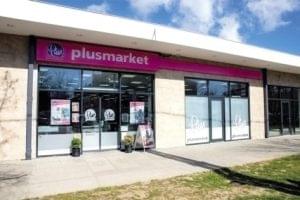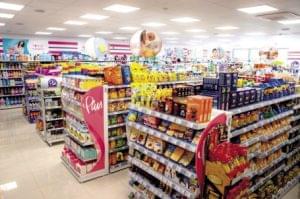 DRUGSTORE OF THE YEAR 2021: 1st place – Dél-100 Kft. – Plusmarket store network's shop in Orosháza
The Orosháza store serves as a model shop for franchise partners, demonstrating how customer needs have to be satisfied in the 21st century. Customer feedback is very positive on the model shop that features standardised elements. //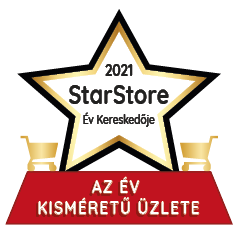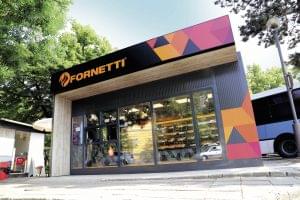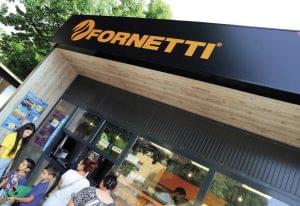 SMALL-SIZED STORE OF THE YEAR 2021: 1st place – Fornetti – at the bus station in Eger
Péter Szerencsi opened this Fornetti shop in the spring of 2021. As you can see it in the photo, the renewal of the unit speaks for itself. //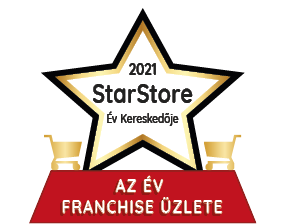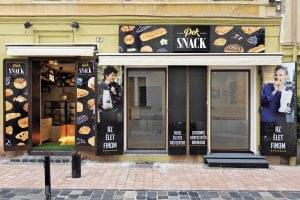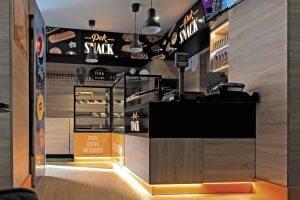 FRANCHISE STORE OF THE YEAR 2021: 1st place – Pek-Snack – Győr, Kisfaludy Street
The store on Kisfaludy Street in Győr was among the first to show the new image of the company. A modern and lovable environment that keeps returning in other units of the franchise. //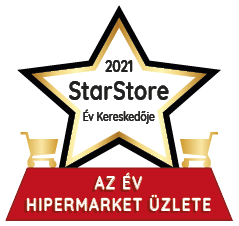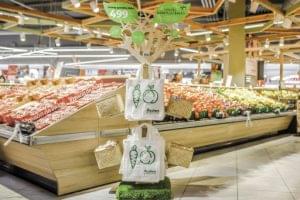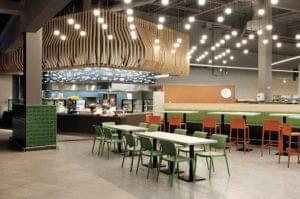 HYPERMARKET OF THE YEAR 2021: 1st place – tied – Auchan Magyarország – hypermarket in Budaörs
Auchan Budaörs never stops developing, for instance in 2020 they created a seasonal food zone during the pandemic. In 2021 they established a Culture Zone where the books, a creative area and toys are. //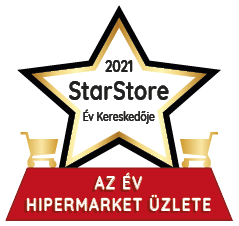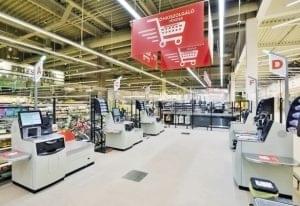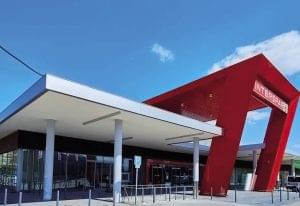 HYPERMARKET OF THE YEAR 2021: 1st place – tied – INTERSPAR in Dunaújváros
SPAR Magyarország modernised the INTERSPAR located at 2 Béke Boulevard in Dunaújváros from nearly HUF 1.8 billion, reimagining the whole sales area of the hypermarket that reopened last year. //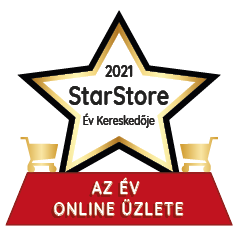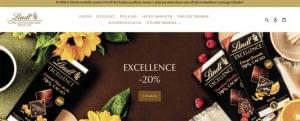 ONLINE STORE OF THE YEAR 2021: 1st place –Lindt&Sprüngli – shop.lindt.hu online store
Lindt Magyarország's official online shop opened in May 2020. The Shopify-based online store first only offered Click&Collect service, but in September 2020 they started nationwide home delivery. //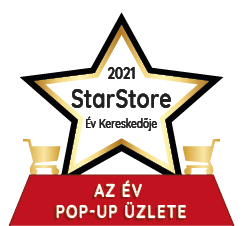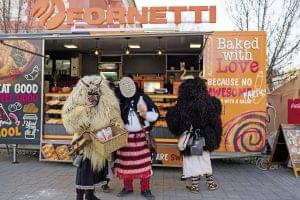 POP-UP STORE OF THE YEAR 2021: 1st place – Fornetti – Food Truck
Fornetti's brand new food truck guarantees the best presence at festivals and other events. The truck is characterised by very special modern design. //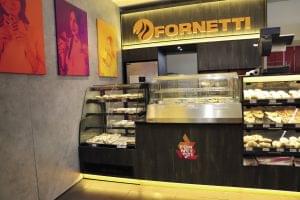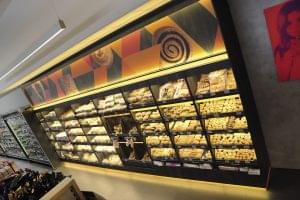 SHOP-IN-SHOP STORE OF THE YEAR 2021: 1st place – Fornetti – COOP Tahitótfalu
A modern and easy-to-use bakery wall was created to increase baked good sales. The drawer system and the special lighting result in a real quality look. //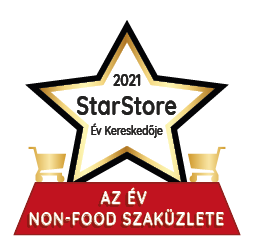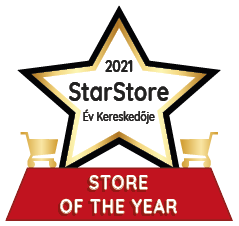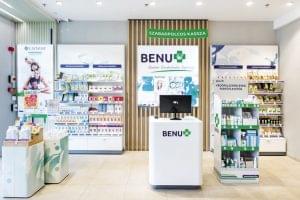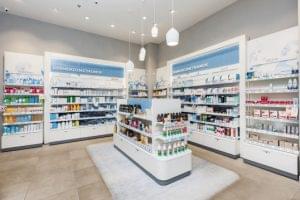 NON-FOOD STORE OF THE YEAR 2021: 1st place – BENU Magyarország – Újbuda Center Pharmacy
In 2019 BENU renewed its pharmacy concept, which made its European debut in Shopmark in Budapest. The Újbuda Center BENU Pharmacy underwent a comprehensive overhaul in April 2020 – both inside and outside. //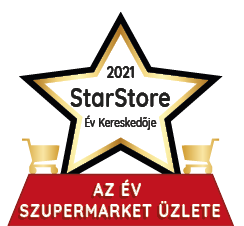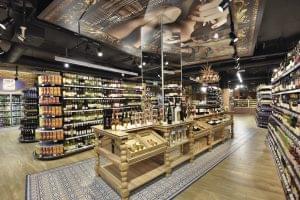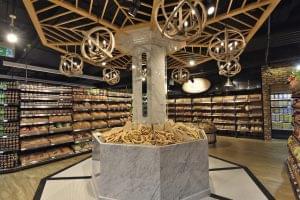 SUPERMARKET OF THE YEAR 2021: 1st place – CBA Grand Gourmet Kft. – Buda Gourmet Market
A large selection of gourmet and Hungaricum products are available. Those following a modern diet can also find the products they need – there is a big organic, reform and vegan food selection. //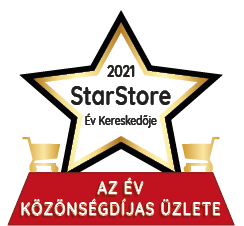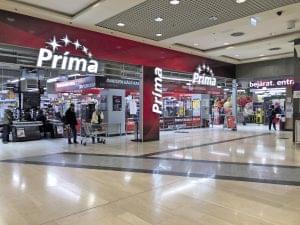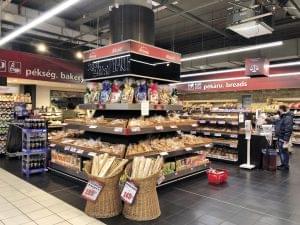 PUBLIC'S CHOICE AWARD WINNER STORE OF THE YEAR 2021: – Városház Centrál – Corvin Plaza Príma
A very special meat selection is waiting for shoppers, but the fruit and vegetable offering is also above the average, plus a large proportion of the produce comes from Hungarian farmers. Wine lovers can choose from a great number of different products. //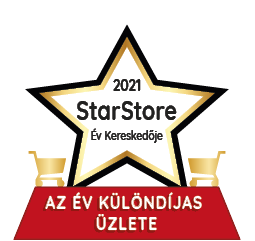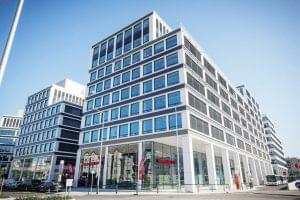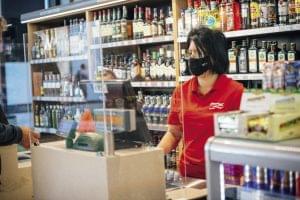 Special prize of the 2021 competition by WANZL Magyarország
Manna ABC – Budapest AGORA – Mázsa Agora
ÜZLETLÁNCOK NYERTESEI: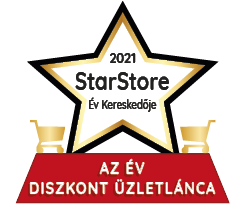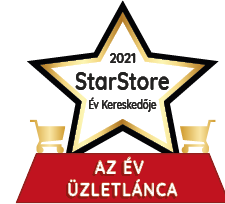 Discounter category: DISCOUNTER CHAIN OF THE YEAR 2021 – LIDL Magyarország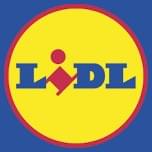 Lidl Magyarország entered the Hungarian market in 2004 and is already the market leader, with 187 stores and 3 logistics centres. Their recipe of success is a large selection of quality products with a good price-value ratio, expert workers and domestic suppliers. //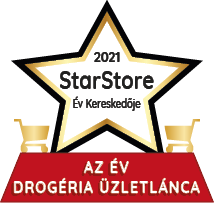 Drugstore category: DRUGSTORE CHAIN OF THE YEAR 2021 – dm

Dm proved it during the pandemic that its values and dedication to responsible operation provide a firm basis even when times are hard. The chain kept realising its long-term strategy, but at the same time flexibly adapted to the rapidly changing conditions. //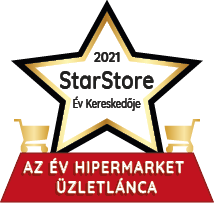 Hypermarket category: HYPERMARKET CHAIN OF THE YEAR 2021 – Auchan Magyarország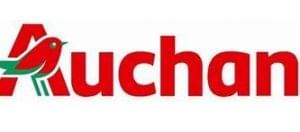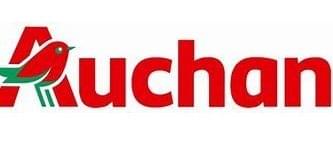 Auchan Magyarország. Auchan Magyarország's story started in 1998 and today they operate 24 stores and an online shop, realising 42 million purchases a year and employing nearly 7,000 people. By offering a large number of affordably-priced domestic products the retailer helps Hungarian farmers. //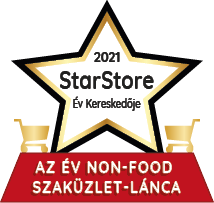 Specialist shop, non-food category: NON-FOOD SPECIALIST STORE OF THE YEAR 2021 – BENU Magyarország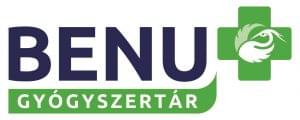 BENU is Hungary's biggest pharmacy chain, with a history of more than 20 years and 350 pharmacies all over the country. Nearly 150 partners have decided to modernise their shops based on the BENU concept. //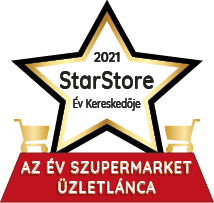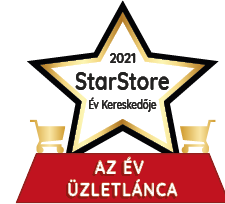 Supermarket category: SUPERMARKET CHAIN OF THE YEAR 2021 – SPAR Magyarország

SPAR Magyarország is 30 years old in 2021. The retailer employs more than 14,000 people and helps family businesses, producers and farmers in many ways. Last year sales turnover grew by 8.7 percent to HUF 738.9 billion and hundreds of new jobs were created thanks to this. //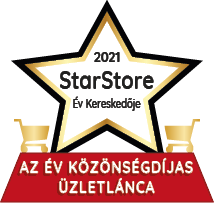 Public's choice: PUBLIC'S CHOICE AWARD WINNER RETAIL CHAIN OF THE YEAR 2021 – Tesco-Global Áruházak
Tesco opened its first Hungarian hypermarket 25 years ago. Since then the retailer has been dedicated to developing Hungary's economy. Tesco is also aware of the fact that it has a key role in managing the sustainability issues arising from its operations. //
The above article has also been published in Issue 2021/12-01 of Trade magazin.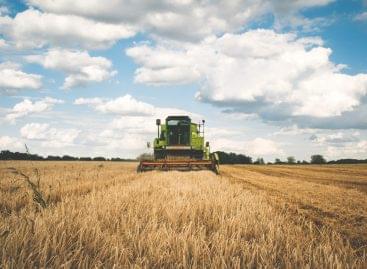 The regional productivity of Hungarian agriculture increased by 161 percent…
Read more >
Highly pathogenic avian influenza has reappeared in Szabolcs-Szatmár-Bereg county, this…
Read more >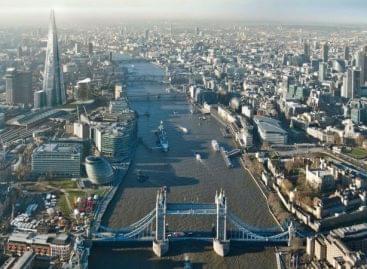 Annual inflation in Britain, Europe's largest non-EU economy, accelerated to…
Read more >