Magazine: Premium care, widening category
Both the toilet paper and the facial tissue segment realised a one-digit sales growth in value – 2017 was a successful year for brand manufacturers. Among toilet paper products 3-ply, scented and 16-roll and bigger products were dominant. As for facial tissues, unscented 90-100 piece products had more than half of the market.
According to Dóra Pessenelehner, Zewa senior brand manager of Essity Hungary Kft., the sales growth was bigger in value than in volume, because many consumers switched to premium products with a higher price-value ratio. More and more people are using wet wipes (wet toilet paper) too – sales augmented by two-digit numbers. 
Bence Szilva, marketing assistant of Sofidel Hungary Kft. informed that toilet paper makes up for 53 percent of the total household paper product category in both value and volume. Facial tissues have a 21-percent share in volume and a 24-percent share in value (Source: Nielsen). Recently launched 4-5 ply toilet papers have small share, but sales are gradually rising. Sándor Gödri, sales director of Metsä Tissue Hungary Kft. told our magazine that 16+ roll toilet paper products constitute about 47 percent of the category and show a growing tendency (Source: Nielsen, YoY). As regards ply number, the 3-ply segment has a 76-percent share in sales.
Essity's premium category, innovative products strengthened the positions of the Zewa brand in both the toilet paper and facial tissue segment. Presently innovation work is focused on satisfying the needs of consumers who want bigger products. Last year premium product Just1 appeared on store shelves. Zewa offers five types of wet toilet paper, and there are travel and large-sized variants too. Last spring two category-building products made their debut: Zewa Classic and Protect hand and face wipes.
In 2017 Sofidel updated their complete toilet paper and facial tissue portfolios. In the spring of 2018 40-roll, 2-ply Ecoring toilet paper hit the shops. The company's main toilet paper brand is Bianka, that can be found in shops in 4-, 8- and 16-roll versions, in unscented (Classic) and three scented (Aloe, Honey-Almond, Chamomile) variants. Forest Bianka facial tissues are now also available in lavender scent, called Forest Bianka Levendula. Forest Sense products are marketed in two scented (Cream, Rain) and in an unscented (Nature) versions.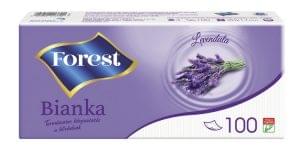 sponsored illustration
Vajda-Papír Kft.'s brand manager Orsolya Varga announced to Trade magazin that according to market research data from Nielsen, the company is ranked second among hygiene paper product manufacturers with its branded products. From 2018 Vajda-Papír also manufactures in its new factory in Dunaföldvár. Early this year the company introduced a 4-ply, unscented toilet paper to the market, called Ooops! Premium, which is available in 8-roll size. Ooops! Excellence 3-ply, 8-roll toilet paper attracts shoppers with a new packaging design; a flowery scent and extra length per roll are the most important characteristics of the product. In the facial tissue category the new product is the 4-ply, 80-sheet Ooops! Excellence Lotioned, available in box format. This summer will bring the renewal of 3-ply, 54-sheet Ooops! Classic facial tissues in a cube-shaped box.
Metsä Tissue Hungary Kft. focuses on improving Tento products further. They have launched a premium 'Sensitive' product category, plus a 3-ply product came out in coconut milk, panthenol cream and chamomile oil+vitamin E versions. These products are available in 8-roll size for the time being. Natual Line and Fresh Line economical toilet papers can be found in shops in 16- and 24-roll packaging. Metsä Tissue is present in the facial tissue segment with 10×10, 3- and 4-ply products. Trendy 3-ply Style products are unscented, Sensitive facial tissues are marketed in Aloe vera and Eucalypt scents. Panda Kid products were designed especially for children. Natural Oils facial tissues represent the premium category: there are two 4-ply products in this range, one contains almond oil, while the other is made with jasmine oil, and both of them target consumers suffering from allergy. //
Related news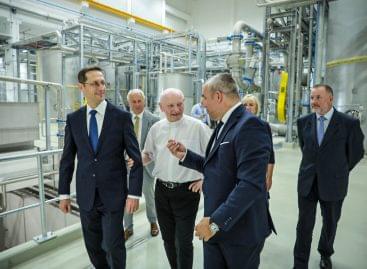 Vajda-Papír's paper factory in Dunaföldvár has been expanded with the…
Read more >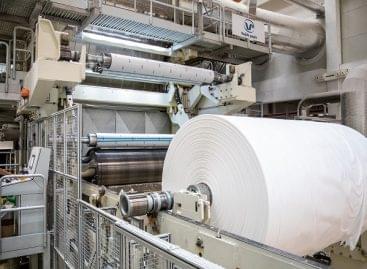 The production of Vajda-Papír is going according to plan, there…
Read more >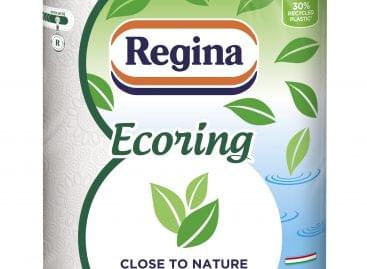 The renewal of the Regina Ecoring product range has started.…
Read more >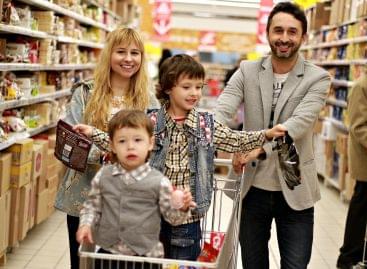 Tesco says goodbye to staffed checkouts as it prioritises self-service…
Read more >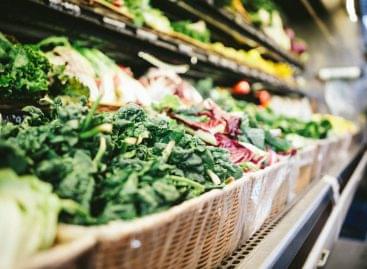 Biological waste found at every step of the food chain…
Read more >
Johnson & Johnson will stop selling talc-based baby powder globally in 2023,…
Read more >