Volunteers and Foam Tales: both of Henkel's programs received CSR Hungary awards
Renewable kindergarten playgrounds, birdhouses, camps: the employees of Henkel's Hungarian subsidiary have so far launched 60 charitable programs, and these employee initiatives were supported by Henkel with more than HUF 120 million as part of the Let's Get Together for Tomorrow program. In the initiative for a better life with SpongeBob SquarePants, more than 37,000 preschool children received a total of 150,000 shower gels, shampoos and detergents over the course of two years. Both CSR projects of Henkel, which has been present on the domestic market for 35 years this year, received serious recognition in October. The employee volunteering program won the CSR Hungary award in the "Best internal CSR solutions" category, while Foam Tales for a better life won the "Best CSR (Common issues – joint responsibility)" category.
At this year's CSR Hungary awards ceremony, Henkel received three awards: on October 18, the company received the awards in the categories Best internal CSR solutions and Best CSR (Common issues – joint responsibility). Henkel earned the awards with the "Together for Tomorrow" employee volunteering program and with the Foam Tales for a better life initiative. Trade magazin joined the CSR Hungary competition for the 4th time this year to once again highlight two of the winning FMCG market applications, thereby supporting them in making them even more widely known. This year, among other things, they chose Henkel Magyarország Kft.'s "Let's get together for tomorrow" employee volunteering program, as an exemplary community program for other companies to follow.

Employees as drivers of CSR
In the context of the Let's get together for tomorrow initiative, which has been running since 1998, Henkel supports the voluntary charitable activities of its employees with financial contributions, product donations, paid leave or technical support. In the program that also operates successfully at the Hungarian subsidiary, many charitable initiatives have been implemented over the years: among other things, a birdhouse was built, a kindergarten playground was renovated, a music and creative space was created, tours and sports events, and camps were created. In the last two years alone, more than 60 charity programs were implemented by nearly 40 employees, which were supported by the company with more than 304 thousand euros, i.e. more than HUF 120 million.
Foam stories and cleaning products for kindergartens and preschoolers
During the pandemic, Henkel delivered 150,000 shower gels, shampoo, toothpaste, soap and detergent to more than 37,000 children, targeting the poorest parts of the country. The donation series, which started in the spring of 2020, ended in November 2021, the donations reached the affected people with the help of the adopt a preschool movement. The program for a better life with Foam Stories started with a storybook, in which the stories were included with the help of influencers. After the volumes were printed, donations were collected as part of an online promotion, and kindergartens throughout the country benefited from the support received in this way. Hair and body care products were used in many institutions to provide enough toiletry supplies for half a year or a whole year, in other places kindergarten costs were reduced with their help, so the money saved was used to purchase other equipment or even go on a trip. Later on, consumers could come across the storybooks attached to Schauma products.
"Commitment to sustainability and society is extremely important for Henkel, as well as involving our workshops in our sustainability-related activities. With our employee volunteering program, we have already reached hundreds of thousands of people over the years, having a positive impact on their micro and macro environment. We are very happy with the awards, this is a serious recognition for us, especially that we won them in a jubilee year, on the 35th anniversary of our entry into the market," said Dr. Ágnes Fábián, Managing Director of Henkel Hungary.
By the way, Henkel already has two 2 applications in 2020 – "One Million Chances For Women" and "The help does not fail!" – won the CSR Hungary Award, and in 2015 the CSR Hungary Junior Award went to Henkel's sustainability ambassador program.
Related news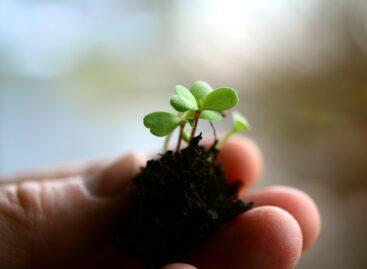 Unilever Hungary also joined the Green Pledge initiative launched by…
Read more >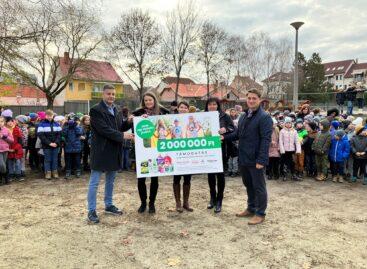 For the sixth time, Henkel and Rossman have organized their…
Read more >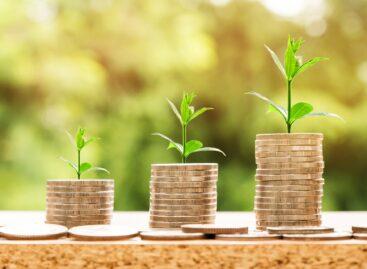 The first step on the road to sustainable growth and…
Read more >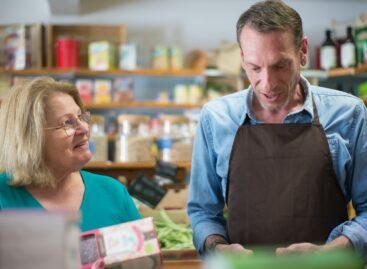 There is no escape from the price cap rules, the…
Read more >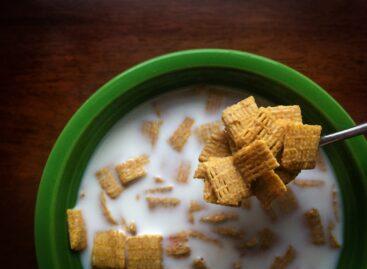 Based on the recent decision of the European Commission, together…
Read more >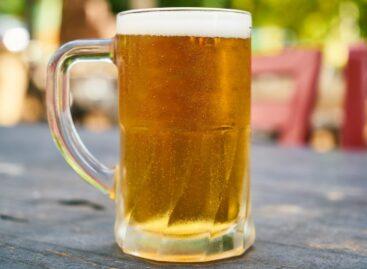 The sales of Hungarian beer industry companies increased last year…
Read more >