Magazine: Mothers' trust is difficult to win and easy to lose
In the baby care market the Pampers brand of Procter&Gamble has observed sales growth recently, especially in the wet wipe segment. Yvette Krubl, the company's communications PR manager in Central Europe told: last year they came out with the new Pampers Pure Coconut wet wipe, which not only cleans babies' skin but also contains new care ingredients. She added that sales soared by nearly 200 percent in the online channel.
Gréta Tölgyesi, Essity Hungary Kft.'s senior brand manager reported to our magazine that the pandemic generated changes in the baby care product market too. Retailers with physical stores only and classic retailers with an online leg saw their diaper sales increase a bit in value, while volume sales dropped a little. Essity Hungary Kft. is the 2nd biggest branded product manufacturer in the market.
Transformed consumption habits
Hipp Termelő és Kereskedelmi Kft.'s sales results didn't worsen during the pandemic. Key account manager Róbert Kaló told our magazine that discounters are strengthening their positions in wet wipe sales too, but not as much as in the baby care category. The main sales channel is still drugstores.
Sales of Creative World Kft.'s natural baby care products developed positively in 2020. Managing director Katalin Kiss-Karasszon explained that in part this had to do with the fact that young mothers were forced to shop even more consciously than before – and they still want to give their babies what is best.
Dr Anikó Száraz, deputy CEO of Caola Kozmetikai és Háztartás Vegyipari Zrt. reported to Trade magazin that during the first wave of the pandemic they were focusing on manufacturing disinfectants only. In the second half of 2020 the company returned to its normal business mode and managed increase their baby care product sales.
Trust is the foundation stone of brand loyalty
Creative World Kft's experience is that shoppers are searching for product information online. Ms Kiss-Karasszon said: demand is growing for natural baby care products. The company's Waleda natural baby care products can be used from day one when a baby is born. They are made of natural ingredients only, many of which come from biodynamic farming.
Róbert Kaló talked to Trade magazin about consumers' brand loyalty being based on trust and usage experience. He revealed that every baby-related category is much more sensitive than FMCG product categories targeting adults.
Dr Anikó Száraz opines that consumers are less price-sensitive in this segment, and they tend to choose products consciously and with loyalty to brands. Caola's cooperation with BabaDirect Kft. is very important: they give small suitcases filled with educational material and product samples to young mothers as a gift.
Yvette Krubl called our attention to how important a good price-value ratio is in making buying decisions. There is a layer of consumers that wants to purchase baby products that don't only clean and care for their babies, but are also made in an eco-friendly way. The new Pampers Pure diaper and baby wipe product line is a good example of this trend.
Gréta Tölgyesi added that quality assurance is a top priority for manufacturers in this product category, as baby care is a sensitive category. Shoppers easily quit a brand if they lose their trust in it for some reason. There are many promotions in the category according to Essity Hungary Kft.'s senior brand manager.
A friend of babies' skin and the environment
Leading baby care brand Pampers came out with the Premium Care product line one year ago and has been very successful ever since. Yvette Krubl explained that Pampers Premium Care diapers can keep the baby's bottom dry for up to 12 hours and they even have wetness indicator stripes. Last year the Procter&Gamble launched Pure, the first Pampers diaper and wet wipe product line made using premium cotton, cellulose and plant-origin fibres. Pampers Pure Protection and 99-percent clear water Pampers Pure Aqua wet wipes are the perfect choice for parents who want skin-friendly products for their babies.
Izabella Kowalska's experience is that an eco-friendly production process is more and more important for consumers when deciding which baby care product to buy. Essity Hungary Kft.'s category manager added that parents tend to prefer large-sized products if they know what size they need, and if they are already sure that the product is good. Slip-on diaper pants are increasingly popular in the Hungarian market too. Ms Krubl revealed that the new Libero packaging is minimum 50 percent renewable material.
Product ingredients from certified sources
Hipp Termelő és Kereskedelmi Kft.'s innovation work focuses on manufacturing as natural products as possible. In the spirit of this currently they are busy developing and introducing microplastics-free products – informed Róbert Kaló. One of their latest innovations is the renewal of the 10-piece wet wipe product: there will be an unscented variant and an almond-oil version.
Dr Anikó Száraz's experience is that the latest global trend of products containing as little artificial additive as possible has reached Hungary too. Caola Zrt.'s most popular products are 100g CaoNatur Baby baby powder and 150ml CaoNatur Baby shampoo for cradle cap. This year the company will launch a new suntan lotion and sunscreen spray range.
Katalin Kiss-Karasszon talked to our magazine about how important sustainability is for Creative World Kft. Waleda plays a pioneering role in this field, as the brand was among the first in Hungary to be granted the right to use the UEBT (Union for Ethical BioTrade) label of international certification body Green Brands. The company's most popular products are 75ml Calendula diaper rash cream, 200ml Calendula baby shower gel and 200ml fragrance-free baby oil. In 2021 they will roll out a Marshmallow product line for babies suffering from eczema or dermatitis atopica – these products are also recommended for adults. //
Drugstores are the leaders in baby care sales

Manufacturer brands continue to reign among nappies
The NielsenIQ retail index audits four baby care categories – nappy, baby wipe, baby powder and baby oil – and combined sales of these reached HUF 31.5 billion in 2020, as sales grew by 4 percent if compared with 2019. Nappies constitute the biggest baby care category and last year value sales neared HUF 23 billion. Value sales rose by 2 percent, but volume sales dropped 2 percent at 370 million products. Manufacturer brands had 58 percent of the market in value, but their sales fell 1 percent, while private label (PL) nappy sales jumped 6 percent. Drugstores had a 53-percent share in value sales.
Baby wipe sales were worth HUF 8 billion, value sales were up 12 percent and volume sales augmented by 13 percent. In this category manufacturer brands were responsible for 53 percent of sales. More than 40 percent of sales were realised by drugstores.
Baby powder purchased for 400 million forints
Last year baby powder was sold in the value of HUF 400 million. In comparison with 2019 value sales increased by 15 percent and volume sales grew by 11 percent. Manufacturer brands kept strengthening in this category, as there was a double-digit sales growth in this segment, while PL baby powders suffered a two-digit sales loss. 87 percent of the baby powder sold was manufacturer brands. Drugstores realised 46 percent of value sales.
Baby oil's market is worth less than HUF 250 million. Value sales were down 1 percent and volume sales reduced by 5 percent in 2020. Manufacturer brands realised about 90 percent of sales, having expanded by 4 percentage points. Drugstores were responsible for approximately 60 percent of sales. //
Related news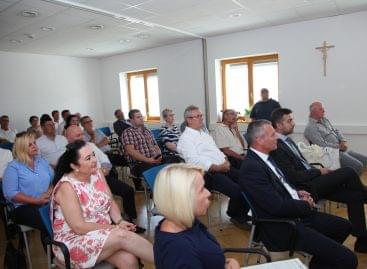 At the CSR Afternoon organized on July 19, 2022, CSR…
Read more >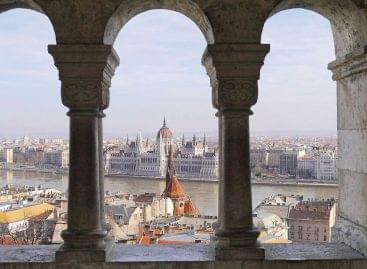 Sorry, this entry is only available in Hungarian.
Read more >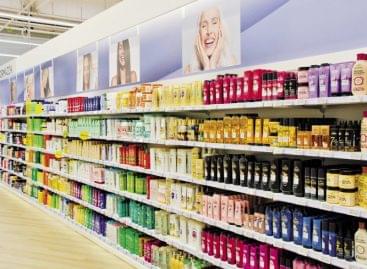 Those days when washing hair was a simple hygiene and…
Read more >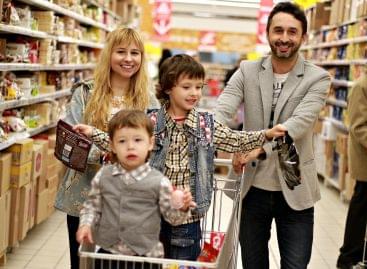 Tesco says goodbye to staffed checkouts as it prioritises self-service…
Read more >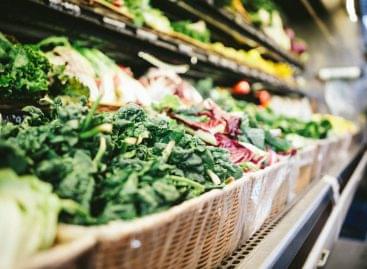 Biological waste found at every step of the food chain…
Read more >
Johnson & Johnson will stop selling talc-based baby powder globally in 2023,…
Read more >