'We need to maintain our position in the region'
Since January 2018 Nestlé Hungária Kft. has had – after two decades – a Hungarian managing director again: Péter Noszek talked to our magazine about the company's goals and the challenges ahead of them.

– When did Nestlé enter the Hungarian market? Besides selling its products, what does the company manufacture in Hungary?
NP: – Nestlé Hungária Kft. has been present in the Hungarian market for 27 years. We have more than 2,400 employees and the company's net sales were around HUF 125 billion in 2016. The factory in Bük produces pet food, the Szerencs plant manufactures instant coffee and chocolate powder drink mixes (e.g. Nescafé 3in1, Nesquik), and we make hollow chocolate figures (for Easter and Christmas) in the factory in Diósgyőr.

– Which products and brands belong to the Nestlé portfolio?
NP: – In Hungary we are present with nine categories. Products include coffees such as Nescafé, Nescafé Dolce Gusto and Nespresso. Some of our sweets are Boci chocolate and Balaton wafers. Maggi products and the Nesquik brand can also be found in our portfolio.

– In addition to the well-known and popular products, in which food industry segments is Nestlé Hungária present?
NP: – Our pet food business Nestlé Purina can be mentioned, but we also sell infant formulas and other types of baby food. Nestlé breakfast cereals need no introduction. Nestlé Health Science is a rather new division – special, therapeutic food products belong here. Nestlé Professional supplies restaurants, hotels, cafeterias and vending machines with products.

– What do you do to keep production sustainable? Do you take steps to make consumers more health-conscious?
NP: – Our primary and most important objective is to manufacture high quality products which are available continuously. We keep educating consumers about healthy eating, and our innovation work relies on the results of the latest research in nutritional science. It is also important for Nestlé Hungária to manufacture products in a sustainable fashion. For instance the cocoa powder that we use in making Nesquik products in Szerencs is sourced from sustainable farming.

 – It is a well-known fact that Nestlé gives great significance to research and development work. Do you innovate in Hungary as well?
NP: – We don't do basic research in Hungary, but there is a technology & application group in our Szerencs factory, where we are testing products developed in the research centre of our headquarters in Switzerland.

– How is Nestlé preparing for the fourth industrial revolution, which is likely to transform retail trade and the food industry? What kind of opportunities do you see in the digitalisation process?
NP: – E-commerce is developing very fast and one of Nestlé's most important goals is to acquire the necessary share – presence – in the new channels of retail. We can realise this goal via our partners too, e.g. In Germany, Nestlé's pet food branch has entered into a partnership with German e-commerce business Zooplus, which in specialises in pet food.

– You have been working in your current position since January, but before that you spent more than two decades at Nestlé Hungária's Swiss parent company, in the Philippines, New Zealand and Australia. How can this professional experience and your knowledge of foreign markets help your work in Hungary?
NP: – When working at the company headquarters in Switzerland I had the chance to see how Nestlé works at a global level. This kind of experience is very useful now, when working in a specific market. In addition to this, it is also great help in my work that I know a lot of people at Nestlé – decision-makers at a high level. I am sure that I can build on my international experience when doing my work in Hungary.

– What short- and long-term strategic objectives have you set for Nestlé Hungária in Hungary and in the region?
NP: –After one month of being here it would be too early to articulate my strategic objectives, but one thing is very important: The key priorities for Nestlé Hungária are to grow our market share, increase the income of the company, and improve our profitability. //
Related news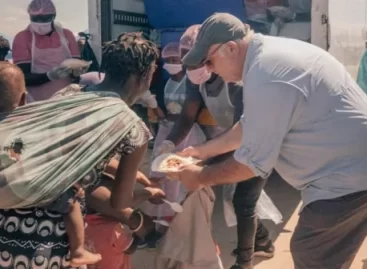 Nestlé has entered into a new partnership with World Central…
Read more >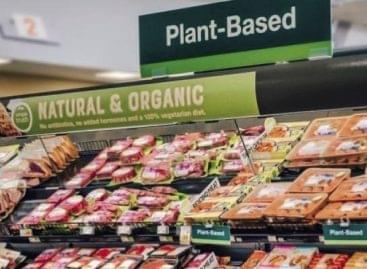 Recently Danone, Nestlé and Unilever have published the results of…
Read more >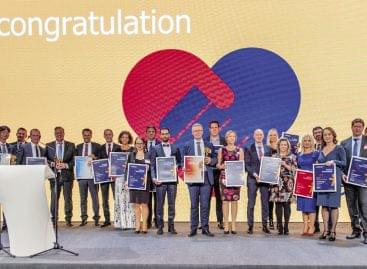 Last year 46,000 more workers retired in Hungary than 18-year-olds…
Read more >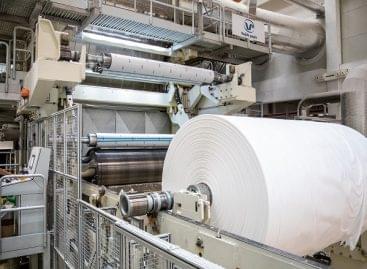 The production of Vajda-Papír is going according to plan, there…
Read more >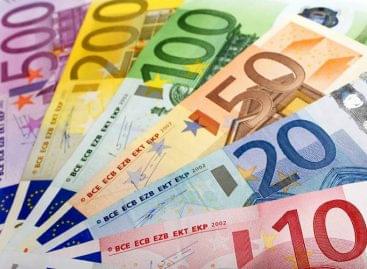 Sorry, this entry is only available in Hungarian.
Read more >
Another Belgian chocolate factory has identified a bacterium that caused…
Read more >